Cat hero Simon, who received a PDSA Dickin Medal for gallantly defending important food rations while being on board the WWII ship HMS Amethyst, was recently commemorated.
Dogs may be man's best friend but Simon, the WWII cat hero, proved that felines could be heroes for humans, too. And on the 65th anniversary of his death, Royal Navy officers gathered and laid a wreath on his grave in honor of his memories. He was their most distinguished cat, after all.
The Story of Cat Hero Simon
Simon was aboard the HMS Amethyst when the vessel was held up in a naval siege which lasted 101 days and killed off 17 of the British crewmen. They died in the Yangtze River in 1949, the event now known as the Yangtze River Incident. During that time, Chinese Communist forces took an offensive campaign against the HMS Amethyst and the siege lasted for three months and eleven days.
Simon had been wounded by a shrapnel earlier in the siege but the gallant cat continued to protect the ship's food stores from rat infestation in spite of his wounds. The food rations were vital in keeping the vessel's surviving crew members alive. In this way, he contributed greatly to their survival.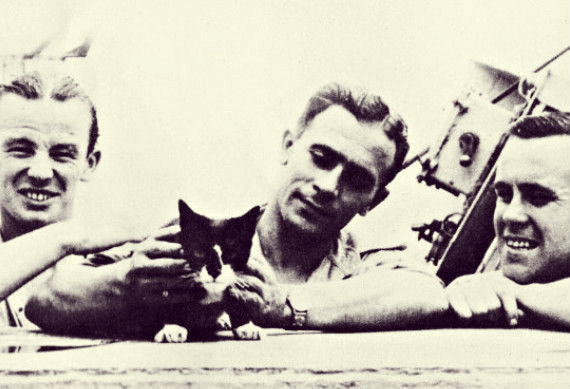 When news of the cat's heroism spread out, Simon became so popular he was assigned his own naval officer to take responsibility of the bulk of fan mails he was receiving. Unfortunately though, Simon died while he was on quarantine two short weeks after the HMS Amethyst returned home — November 1, 1949.
PDSA awarded Simon the Dickin Medal which is the equivalent of the Victoria Cross for his bravery during the siege. The medal is the highest form of honor any animal serving in the military could acquire. As a matter of fact, the Dickin Medal Simon received is the only one awarded to a feline.
Simon was buried in the PDSA's Animal Cemetery, located in Ilford, alongside other medal recipients with full military honors.
As Jan McLoughlin, PDSA's director general, put it, it was clear that Simon was a well-loved and well-respected cat by the crew of the HMS Amethyst. And the fact that his story lived on even after 65 years had passed is a testimony of his dedication and bravery.
Ever since the establishment of the PDSA Dickin Institution way back in 1943, the organization has given Dickin Medals to 65 animals deemed as war heroes.
Most of the medals were awarded to WWII messenger pigeons [32], followed on by dogs [29], horses [3] and of course, our feline hero, Simon.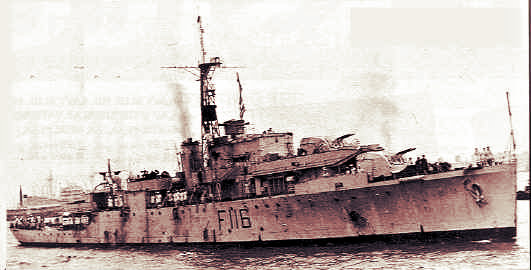 The most recent recipient of the Dickin Medal was a dog named Sasha. It was posthumously given to her just this year.