Dr. Peter Roper says he doesn't deserve France's highest honor, saying it was the French villagers who rescued him who should be recognized. Recently, in Montreal, the 94-year-old D-Day veteran became a Knight of the Legion of Honor.
In his view, he was only a 'parcel' that descended from the sky after his Typhoon fighter-bomber was shot down over Normandy on June 4, 1944; the French villagers who saved him were the ones who took the chances.
Chaired by Catherine Feuillet, France's consul-general to Montreal, the awarding of the Legion of Honour last week in Montreal, with three generations of his family present, had also been joined by the consuls-general of Germany, England and Belgium.
The French government said it would give the medal to all living veterans to commemorate the 70th anniversary of D-Day.
He's very hardy, resolute, and that must have been how he lived through the whole thing, said his daughter, Gillian Roper.
During the reception, Walter Leuchs, German consul-general, spoke with Roper, thanking him for the invitation. The veteran had personally invited Leuchs to serve as the representative of the  German officer who played an important role in his remarkable tale of survival.
With his foot nearly severed by the anti-aircraft round that hit his Typhoon, Roper managed to bail out of the smoke-filled cockpit at about 150 meters and parachuted down; landing hard into a farmer's field close to the village of Monts-en-Bessin.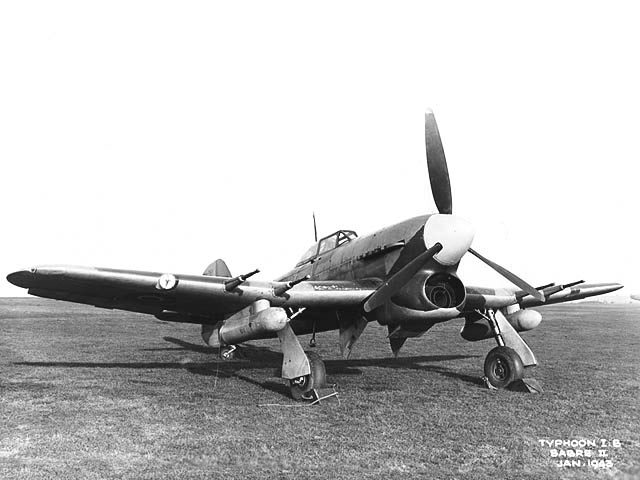 He knew he had to act quickly due to blood loss. Using the silk scarf worn by all pilots and a fountain pen, Roper jury-rigged a tourniquet above his shattered shin. Then he waited to see who appeared.
The first was a farmer, who gave him a carafe of calvados. Thinking it was water, the pilot chugged it down.
Eventually, they were joined by a lower-ranking SS officer, whose Hitler Youth Division that day had murdered 11 Canadian prisoners at nearby Ardenne Abbey.  Roper said the SS officer probably looked at his wound and left him to die.
Villagers some time later snuck him through German lines to a physician's clinic, where his injured leg was treated.  Then, he was taken to the local baron's chateau, where the SS officer he'd seen earlier appeared.  Fate intervened when Herbert Voges came in.
The SS wanted to shoot Roper, but Voges, a senior officer, interceded and sent him to an SS hospital, where he received a blood transfusion.
He was given SS blood, but Roper doesn't think it altered his character, he quipped during the ceremony.
Roper, a flight lieutenant, was of equal rank to Voges, a captain. He believes a sense of honor prompted Voges to rescue a fellow officer.
Voges was killed in action only a few days later.
American troops freed Roper in August 1944, and he returned to England for medical treatment.
Despite his injury, he resumed flying Typhoons at the beginning of 1945.  As late as 2014, surgeons were still removing bone fragments and shrapnel from his leg.
He has visited Voge's grave a few times during his numerous return visits to Normandy, in addition to more than 20 visits to meet his rescuers in Monts-en-Bessin and their descendants. He was there last June in the hope that the Legion of Honour would be presented in their presence, but the plans didn't go as intended.
Feuillet in her opening remark disagreed with Roger's claim that he did nothing for his Legion of Honour.
In French, she welcomed those present to recognize Roper's donation to the Battle of Normandy and helping end France's occupation by the Nazis, CBC News reported.
And it wasn't just France that was proud of him, Feuillet said, thanking him on behalf of her grandmother, too.
She also paid homage to those who didn't return to their families, who went through such a terrible loss.