Canada officially contains the greatest number of lakes in the world. In fact, the exact number of lakes remains a mystery, but there is an estimate that more than 2 million lakes exist within Canadian territory. That is 14% of the world's lakes. More than 10 million square kilometers is covered with fresh water making it one of Canada's most valuable riches.
After WWII the Canadian Government decided to honor the men and women who fell serving the Canadian flag, by naming their lakes for them.
Since 1947, more than 4,000 lakes bear the names of various soldiers in Saskatchewan alone. The gesture immortalizes those who gave the ultimate sacrifice for their country. Combatants who served and died in WWII, Korea, or more recently Afghanistan, are remembered in the lakes which bear their names. Generations to come will recognize them for what they were ― brave and dedicated people ready to lay down their lives for their homeland.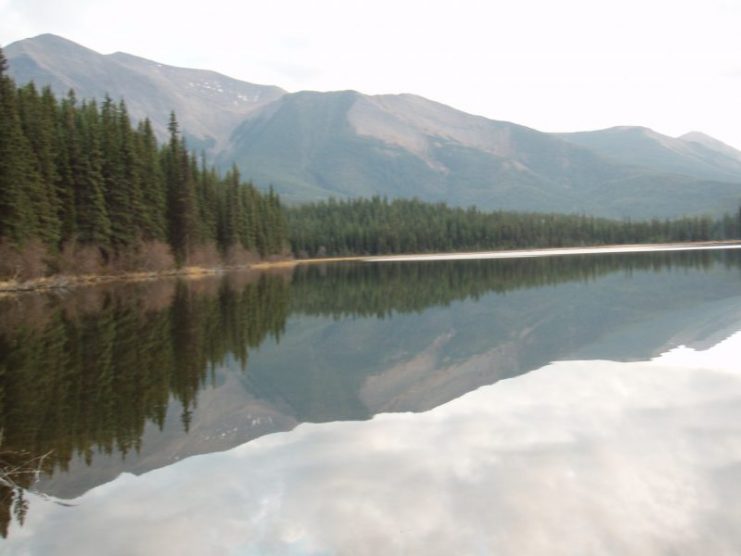 Just recently, five more lakes received their nomenclature via the system. The fallen soldiers after which the lakes were named are as follows:
Pte. Alfred Blair, member of the 1st Canadian Parachute Battalion in WWII and killed in action in June 1944.
Cpl. Willmit Willows of the Calgary Highlanders, who was wounded during a bombing in France and died in July 1944.
Capt. Juli-Ann MacKenzie of the Canadian Air Force, killed with her co-pilot in July 2002, when their helicopter crashed during bad weather while on a search-and-rescue mission in Labrador.
RCMP Const. Derek Pineo, who served with the Nipawin and Wilke detachments and was killed on duty when his vehicle hit a moose in July 2012.
The fifth on the list is the journalist Michelle Lang, who was killed when the armored vehicle she was riding in hit a roadside bomb in December 2009 in Kandahar Province, Afghanistan.
In 2010, five lakes in Manitoba were named after Pte. Lane Watkins, Cpl. James Arnal, Cpl. Michael Seggie, Sapper Sean Greenfield, and Trooper Corey Hayes.
But there was controversy. At the same time, an NFL star Jonathan Toews also had the honor of having a lake named after him – despite not being an army veteran. Also, Toews is alive and playing. Some family members of soldiers whose names are honored in such a way found it rather insulting.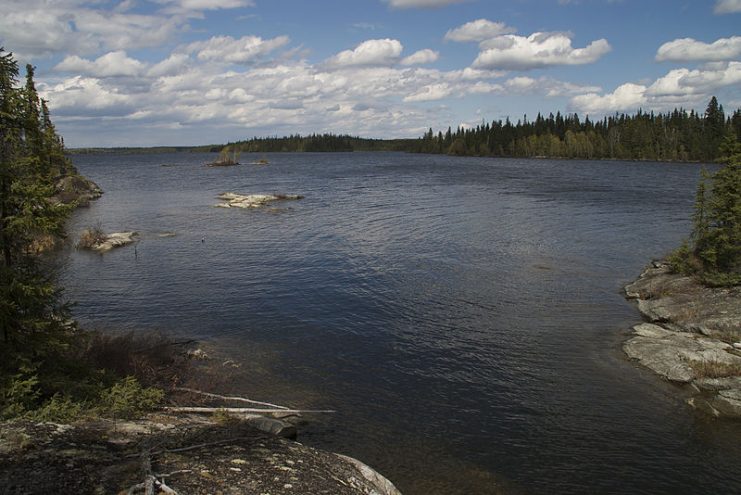 Raymond Arnal, the father of Corporal James Arnal, stated in the Canadian press that he was thankful to the government for providing him and his son with the recognition. But he also stated he considers naming one of the lakes after an NFL player takes away from the solemn significance of the practice.
Jim Seggie, who was a Master Warrant Officer, stated the decision to name one of the lakes in Winnipeg after his son Michael Seggie, who lost his life in Afghanistan:
To me, it's an honor that the province has done this. You go through all sorts of emotions: happiness because something is being done to honor your son, sadness because your son isn't here with you, and pretty much everything in between.
As for the state representatives, the Premier of Winnipeg from 2009 to 2016, Gregg Sellinger expressed his deepest respect for the families. In a speech he expressed the gratitude of the Canadian state to those who never backed down and lost their lives fighting across the world to protect their families, their homes, and their country:
These four individuals made the ultimate sacrifice for their province and their country. It is my honor to be able to present the certificates bearing the names of our fallen soldiers to their loved ones.