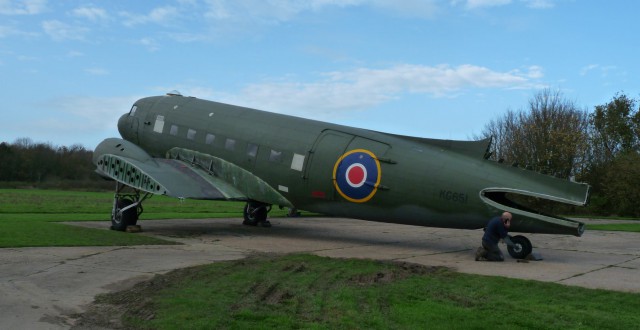 Metheringham Airfield in Lincolnshire, England, has received its new resident – a World War Two C-47 Dakota.
The vintage aircraft has been restored to its original war-time flying condition.  It's said to have once transported the prestigious passengers Prime Minister Winston Churchill and King George VI.
It has been moved to Metheringham Airfield from North Weald Airfield in Essex. It took many lorry loads and more than three days to transport the C-47 from Essex to Lincolnshire. It is now being reassembled and will be placed on display at the visitors' centre at the airfield.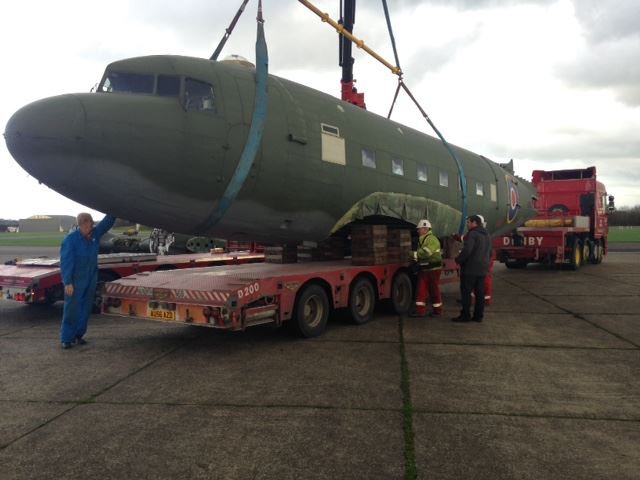 Soon the general public will be able to visit, see and even go into the C-47. A fundraising group for the Airfield is also hoping to raise more money so that the C-47 can take flights or simply taxi down the runway with passengers just so that they can experience the aircraft.
The Douglas C-47 Dakota was a military transport aircraft used extensively by the Allies during World War Two. It's development was based on the civilian airliner, the Douglas DC-3. Its design was strengthened and a cargo door added, and other adjustments made to get the DC-3 ready for military use.
In Europe, the C-47 and a specialized paratroop variant, the C-53 Skytrooper, were used in vast numbers in the later stages of the war, particularly to tow gliders and drop paratroops. During the invasion of Sicily in July 1943, C-47s dropped 4,381 Allied paratroops. Paratroops were dropped from C-47s during the first few days of the invasion of Normandy, France, in June 1944.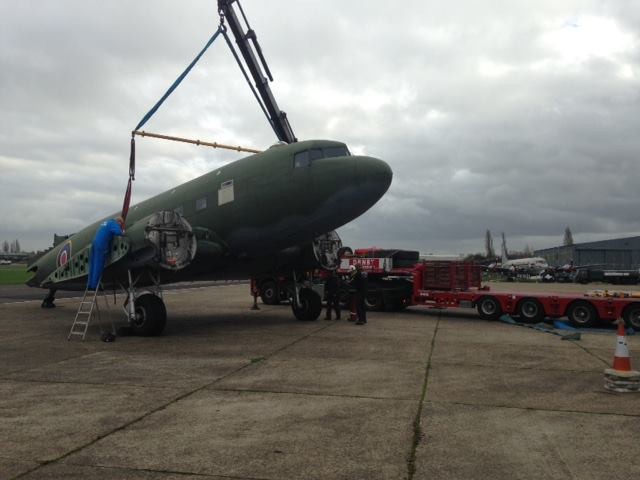 It also ensured that front line troops in Europe were sufficiently supplied by making supply drops and shuttling in fuel for the advancing armies on the continent. over northern France. During Operation Market Garden around 25.000 paratroopers were dropped in the Netherlands. In Belgium during the Battle of Bastogne C-47s dropped supplies and towed gliders to resupply the surrounded American forces.
The C-47 was vital to the success of many Allied campaigns, in particular, those at Guadalcanal and in the jungles of New Guinea and Burma, where the C-47 (and its naval version, the R4D) made it possible for Allied troops to counter the mobility of the light-traveling Japanese army.
The C-47 was also used to make the difficult and treacherous flight from India to China throughout the Pacific war. Variations of the C-47 continued to be flown after the war and long into the Vietnam War until around 1967.
Images: Metheringham Airfield Visitor Centre