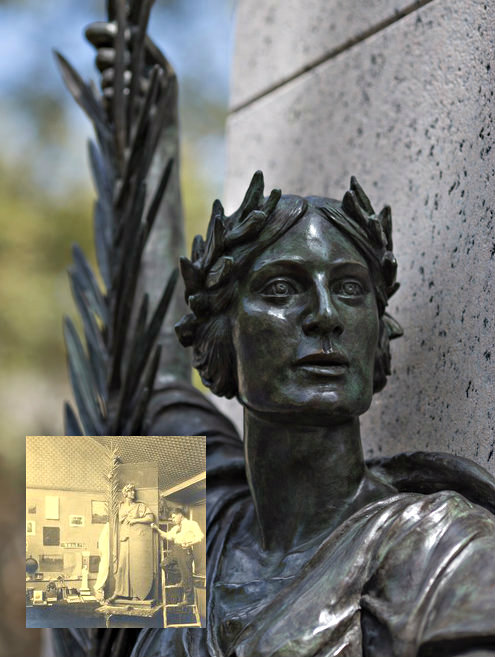 A defaced WWI monument in Brooklyn, New York was rebuilt and rededicated Wednesday, September 10, in time for the Great War's 100th-year commemoration.
For 44 years, all that was left of the defaced WWI monument in Saratoga Park was a slab of granite. The first act of destruction against the said memorial was way back in 1970. During that time, the bronze plaques – which contained the names of the 106 fallen WWI soldiers hailing from the community of Bedford-Stuyvesant – were stolen. Then, in 2000, a thief pilfered the metaphorical bronze statue which was at the center of the memorial.
So, the defaced WWI monument in the Saratoga Park, just one of the 122 memorials found within the five boroughs of New York, stood naked.
However, the 100th year of the outbreak of the Great War brought upon a change of heart.
The city administration did its part of the commemoration of "the war to end all wars" by rebuilding the defaced WWI monument. The memorial was reconstructed; its look based on the original monument's photographs found in old documents and archives.
The community where the defaced WWI monument awaited for the unveiling of the newly rebuilt memorial during Wednesday's event. With them were families of fallen soldiers, the officials of the city and several local historians. The golden fabric covering the defaced WWI monument – now newly restored – was pulled away amidst the cheers of the crowd.
In his speech during the ceremony, Libby H. O'Connell, History Channel's chief historian and is also part of the US' WWI Centennial Commission, stated that the defaced WWI monument – the Saratoga Monument as it is called – is just one of the 10,000 First World War memorials found across the country. He further added that most of these memorials are in need of dire repair.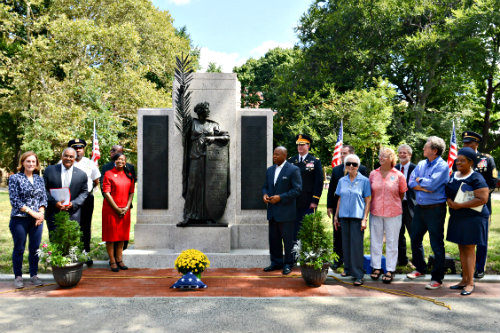 Taking into example the rebuilding of the defaced WWI monument made by the Bedford-Stuyvesant community, O'Connell is hopeful that the other communities all over the country will follow suit and do the same with the monuments that are in their respective neighborhoods.
Meanwhile, city records state that the original monument, dedicated way back in 1921, only cost $5,500. The recent reconstruction of the defaced WWI monument, however, cost a lot more.
On the other hand, the memorial's bronze statue stolen in 2000 was found in a scrap metal shop. However, it was already broken down into pieces. Nevertheless, though it couldn't be reused, the broken statue of the defaced WWI monument served as the guide for the reconstruction.