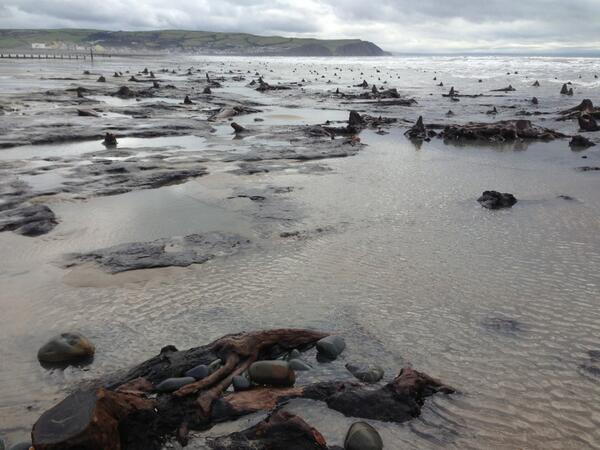 Due to the raging seas which ravaged the coastline of Wales, tank traps and Bronze Age forests have been revealed. Some of the more dramatic scenes were from Borth, Ceredigion where an ancient woodland has been revealed to show stumps of oak, pine, birch, and hazel trees.
Acidic conditions in the peat which surrounded the tree stumps are believed to have preserved them.
South Wales Evening Post reports in Porthcawl, WWII tank traps and giant metal chains have been discovered. Rest Bay in Porthcawl was dotted with them to make it difficult for German tanks to invade.