On 1st July 1916, men of the 109 Brigade of the 36th Ulster Division gathered on the edge of Thiepval wood in some of the most beautiful countryside of Picardy in France. The battle of the Somme was about to begin, and the Ulster division had been ordered to advance on the German front line which was directly in front of them, and then on an area beyond called the Schwaben Redoubt, a heavily defended complex of German trenches.
The initial attack went well, with the Ulstermen advancing rapidly, so rapidly that they came under the artillery barrage from their own side. However, by nightfall there was a German counter-attack which forced them to retreat, losing most of the ground they had gained during the day.
Losses on that day were heavy, and as darkness fell 2069 men of the 36th division were dead, and a further 2500 were injured:
79 officers and 1,777 other ranks killed
102 officers and 2,626 other ranks wounded
7 officers and 206 other ranks missing
1 officer and 164 other ranks taken prisoner.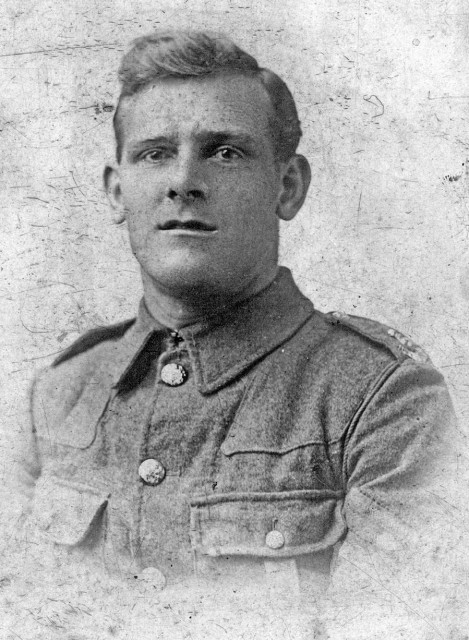 One of those killed was Sergeant David Harkness Blakey, of the 109 Brigade Royal Inniskilling Fusiliers. The brigade was part of the 36th Uslter division, and it took part in the rapid advance on the German lines.  Aged 26, Blakey was married with three children, a son (who was killed on active service in 1940) and two daughters.
Last seen lying injured in no man's land on 1st July 1916 David Blakey was assumed killed, and was posthumously awarded the Military Medal in 1916. The citation reads: "For bravery in the field". He subsequently seemed to have vanished from the pages of history, until recently.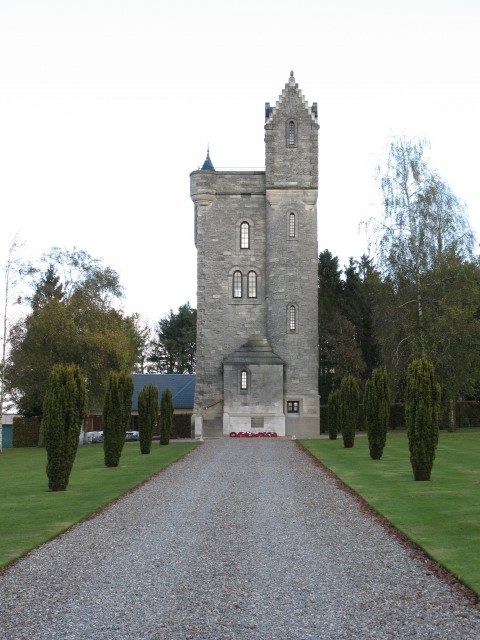 Road widening work close to Thiepval wood unearthed human remains, among which was an Inniskilling Fusiliers cap badge and a metal dog tag bearing Blakey's name and army number. Most of the First World War dogtags were made from compressed wood fibres or heavy-grade paper, both of which rapidly decompose when buried. This tag was metal, and it is believed that Blakey's wife Sarah made it especially for him.
Had she not done so, her husband's   whereabouts would have remained a mystery.  Instead, and thanks to that tag, three generations from David Blakey's family including two of his great-great grandsons travelled to Connaught cemetery at Thiepval to see pallbearers from the Royal Irish Regiment carry David's flag-draped coffin to his final resting place.
After the burial, the folded flag was presented to his granddaughter.
https://youtube.com/watch?v=wN6qd1JF1lE