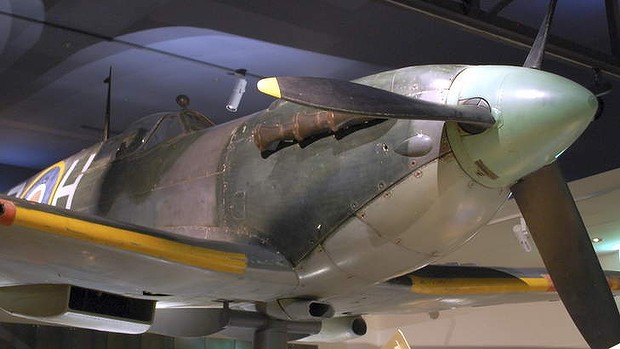 According to an article written on page one of the Army News in 1944, on January 7, the Truscott Spitfire was build at the expense of red-headed Britons.  The fabulous piece of history has now gained a place in the Second World War gallery at the Australian War Memorial.
The Mark II Spitfire served with the very first RAAF Squadron to have been formed in Britain, the  452 Squadron. According to the minister for air, Mr Drakeford, the missions undertaken by the Spitfire pilots against the Luftwaffe in 1944, were extremely dangerous, as most of them were flying a Spitfire Mark IIa, which was a good piece in fight but it lacked the cannons of the Spitfire Mark IIb.
Although massively competitive and very promising during their times, the early days saw the Spitfires inadequate to deal with "the Focke Wulf 190 scourge" and so, it entered a program of continuous development. The reasons why the Spitfires never failed and all lived such long lives, was because of the flexibility of the air frame and the fact that the Merlin V12 engine could be upgraded at any times. Compared with the Hurricane, which had to be replaced every time something would go wrong, the Spitfire could simply be upgraded. The last Spitfires were built in 1948 and the first Holden left the production line that same year, The Canberra Times reports.
It took a long time for Britain to agree on donating the Truscott aircraft to be displayed in Australia. When it was given away, the Spitfire was in operation with the  Central Gunnery School and served as a trainer during its 24 flying missions.
The P7973 Spitfire is only one of the very few left in their original Second World War livery. It was engaged in the bomber escort operation called Circus 68, which saw the plane flying over France in 1941. During the mission, Douglas Bader was shot down and captured. While flying the same aircraft, he shot down 16 enemy planes during his service in Europe.
The Spitfire was initially kept at RAAF Fairbairn, before going on display at the Australian War Memorial in 1950.
After he returned to Australia to help fight the Japanese, Truscott died in March 1943, in a training accident.