Get to know Bernard Green, a man who served in some of the Great War's most brutal battles and was able to survive The Great Escape.
Bernard Green was already 52 when he signed up to fight in the Second World War. And at his age, he was no novice in battles. Pop, as he was known to the younger POWs in Stalag Luft III, had already served in the First World War's Western Front. And at 55, he found himself crawling under the Stalag Luft III tunnel that he, along with 77 men, dug up. This event went down into history as the famous Great Escape and was even immortalized into a film of the same name. Fortunately for him, he was one of this escape's survivors.
As a matter of fact, before taking part in The Great Escape, Bernard Green experienced being wounded twice while he participated in a number of WWI's most bloodiest skirmishes — in Ypres, in the Somme and in Passchendaele. The horrors he was able to witness while serving in the Great War's Western Front would have been enough to last him a lifetime.
However, he couldn't resist the call for service when WWII broke out.
And he found himself taking part of the daring breakaway with other RAF comrades which was made famous in the Steve McQueen-Richard Attenborough 1963 classic war movie, The Great Escape.
Most soldiers serving during the Great War counted themselves very fortunate for surviving the horrors of trench warfare. But Bernard Green, who came close to death several times and got to serve in the two world wars, was very hesitant in sharing his war experiences.
Piecing the Pieces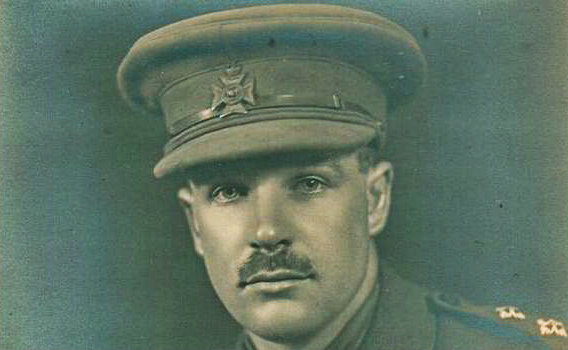 64-year-old Laurence Green, a grandson of Bernard Green who authored a book about his grandfather's war exploits, said that in talking to the latter, he was never able to bring out the story about the Stalag Luft III out of the WWI and WWII vet.
Eventually, Bernard Green died while Laurence was 21 and was in the university and one impression he had of his granddad was that he never really knew him well. He even added that none of the family really ever did.
Describing the older Green as a very reserved man, Laurence said that the WWI and WWII vet never pushed himself forward except when it came to supporting his country. He wasn't cold but wasn't an exceptional communicator, either. The author attributed his grandfather's quietness to the horrors he experienced in the two wars. According to him, Bernard Green must have experienced a lifetime's worth of post-traumatic stress after the Great War but, on the surface, made nothing out of it. As a result, he withdrew from everyone around him.
It wasn't until Laurence, a retired teacher, went through the family records as well as those found in the public archives in the Imperial War Museum that he was able to piece together his granddad's amazing war story.
Who is Bernard Green?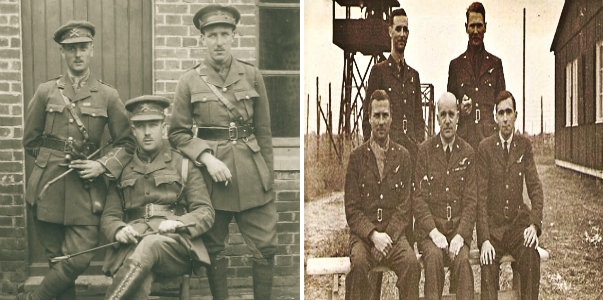 Bernard Green was already 26 when the First World War broke out. Already a member of the Territorial Army, he was dispatched in the Oxfordshire and Buckinghamshire Light Infantry. he was, then, shipped to France in March 1915. It was here – at Ploegsteert Wood located near Ypres to be exact – that Bernard Green sustained a shrapnel wound in his groin.
He moved with the Machine Gun Corps in 1916. With his new unit, he took part in the Battle of the Somme. During a leave December that year, Bernard Green got married and the next year, he found himself involved in the Battle of Passchendaele.
In October 1918, he got his second war wound – a shell fragment in his heel. Due to this, he was sent home. It was only a month before the Armistice.
Bernard Green remained strong even after his WWI experiences. He quietly slipped back to his pre-war life as a paper mill worker in Buckinghamshire. He also started his family life bearing two children – a boy and a girl – in 1919 and 1921. The boy, Adrian, is Laurence's father.
Laurence was quite sure his grandfather was affected by the horrors he had seen while taking part of trench warfare. Before the Great war broke out, he had been a theology student at Trinity College in Cambridge. However, he turned agnostic after the war and shunned from a vicar position offered him.
During the 21 years between the world wars, Bernard Green kept himself fit by swimming everyday in the Thames. The exercise, according to his grandson, must have kept him fit in those times.
Laurence also believed that when WWII broke out, his grandfather, who was 52 at that time, did not hesitate to sign up for the army. He even pointed out that a letter from a commanding officer commended Bernard Green as someone in an exceptional condition.
Posted to RAF Waddington in 1940, Bernard Green was trained as a rear gunner in a Bomber Command and was given the rank of Flight Lieutenant. He flew July of that year — his first and last WWII mission.
While on that mission, the Handley Page Hampden bomber he was in got shot down off Denmark's coast. Most of the crew were killed except him and the pilot. Both swam to safety and were walking miles into the direction of neutral Sweden. However, they got captured along the way and were made prisoners of war.
Moved a number of times before ending in Stalag Luft III, Bernard Green took an active part in the daring and one of the biggest escape plots ever conceived. Aside from helping with the digging, he became a 'penguin' — someone who would distribute waste soil to the other POWs around the camp by putting them through holes in their baggy trousers.
Though advanced in age, Bernard Green got on with the younger POWs by being a regular bloke.
Bernard Green was able to escape Stalag Luft III in the wee hours of March 25, 1943. However, he was recaptured early evening that same day. He, along with the other recaptured POWs, were held in an unheated police station. Eventually, small groups began to be taken out to be executed. However, Bernard Green was one of those who were spared. As a matter of fact, he was the first escapee to be taken back to camp where he was ordered never to take part in any other breakaway attempts anymore.
Bernard Green opened up about his Great Escape experience years later in writing. In a matter-of-fact tone, he recounted that, as the authorities in Stalag Luft III would not have them, it was the Sagan Police chief who spoke on his behalf and made the former take him in. he believed that the chief was the one who saved his life. He was taken in but had to spend fourteen days in the 'cooler' before he was allowed to go back to the normal camp life.
Flight Lieutenant and Major Bernard Green died in 1971 at the age of 84 . Years before his death, though, he was able to see the film that immortalized the escape he and other POWs at Stalag Luft III did.
Over four decades later, his war exploits can now be read in his grandson's book — Great War to Great Escape.