To mark the centenary of the Battle of Passchendaele, one of the bloodiest battles of the First World War, major commemorations will occur in Belgium this summer. Descendants of British servicemen killed in the battle will be eligible to receive 4,000 free tickets for the proceedings to take place in the town of Ypres.
4000 descendants of British servicemen killed in the battle will be eligible to receive free tickets for the proceedings which will take place in the town of Ypres.
In excess of 500,000 soldiers – 260,000 German and 325,000 Allied – were killed, in what is known officially as the Third Battle of Ypres in 1917 in the West Flanders area of Belgium.
Passchendaele was meant to be an important advance for the British after the terror on the Somme one year earlier. Terrible weather and entrenched German defenses combined to create a battle of attrition limiting the Allied advance over three months to only five miles.
Earlier, shelling transformed the area into a morass. In places, soldiers, horses, and pack mules drowned in the deep mud. Tanks, guns, and other machinery couldn't operate.
Among those who fought in the battle was Harry Patch, the 'Last Tommy,' who died aged 111 in July 2009.
"War is a waste of time that settles nothing," he said in a 2005 interview. "Thousands of men killed at Passchendaele resolved nothing."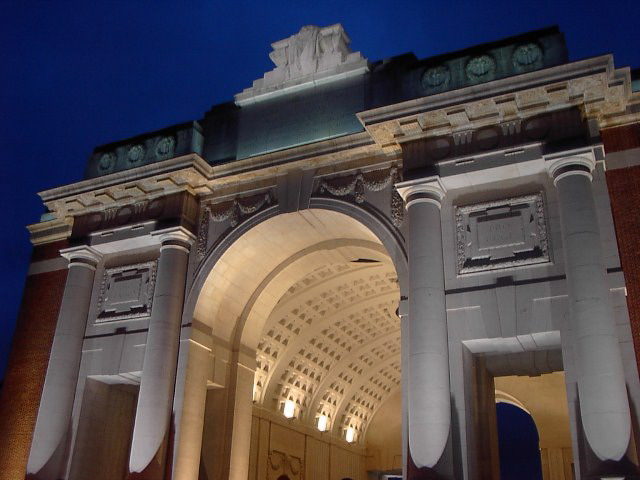 The observance will feature a traditional Last Post ceremony on July 30, the eve of the centenary at the beginning of the battle, at the Menin Gate memorial to missing servicemen. After which live events are planned in the Belgian town.
On the next day, a ceremony takes place at the Commonwealth War Graves Commission's Tyne Cot cemetery, where 12,000 soldiers killed in the battle lie buried, The Guardian reported.
The 4,000 public tickets are available through a public ballot online here until 24 February. In addition, there is a smaller ballot for a restricted number of tickets for the Menin Gate memorial event. Both events will be displayed on large screens in the Ypres town center for those who don't have tickets, said the Department of Culture, Media, and Sport.
Paul Breyne, the Belgian general commissioner for the First World War commemoration, said they look forward to welcoming British citizens and visitors from other countries who want to pay tribute to the fallen.