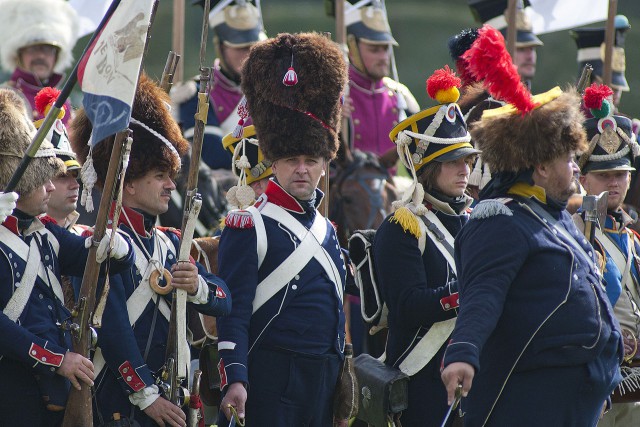 [Via]
A mass battle re-enactment Napoleonic warshas taken place near Moscow to commemorate the Battle of Borodino during the Napoleonic wars.
The Battle of Borodino took place in Russia in 1812 and was part of Napoleon's invasion of Russia. However it did not go well for Napoleon. During the campaign thousands of soldiers lost their lives.
The re-enactment took place with more than 3000 men and 300 horses. The men were dressed in authentic 19th century uniforms of the era and thousands of spectators attended the event to watch the mock battle.
There were even different troops organised to represent the cavalry, infantry and artillery, all of which wore specific reproduced uniforms.
Napoleon entered Russia via the Neman River in June 1812 with his Grande Armée.
Napoleon had intended to thwart the Russian army with one decisive battle. However after some small skirmishes and a battle at Smolensk, the Russian army retreated further east and Napoleon was compelled to chase them.
The Russian army was led by Mikhail Kutuzov, and the two armies met again at Borodino. The battle lasted around 12 hours and about a quarter of a million men fought.
Around 30,000 French troops were killed and 45,000 Russian troops. It was the single most deadly day throughout the entire Napoleonic wars, the RT News reports.
After the battle Napoleon commented that both sides were worthy of victory, but that the Russians had earned the right to not be defeated.
Overall it was a victory for the French gained a victory, but the Russian army was able to withdraw and left the French without decisive victory.