Growing up the daughter of a rural preacher and an electric lineman, and in a combined family of seven children, Carol Jean Dameron Bailey realized her parents would not have the financial wherewithal to send her to college. In the weeks prior to her graduation from California High School (California, Missouri) in 1976, she made the decision to enlist in the U.S. Army.
"Initially, my decision to join was motivated by my desire to earn some college money, but it later became an experience that I really enjoyed, especially the camaraderie," she affirmed.
Several weeks after graduation, in August 1976, she traveled to Ft. Jackson, South Carolina, for her basic training. At the time, she was a member of the Women's Army Corps (WAC), which had been established as an auxiliary unit of the U.S. Army during World War II to afford women opportunities to serve in non-combat roles.
In the fall of 1976, Bailey was transferred to the former Fort Wadsworth, New York, where she completed several weeks of training to serve as a chaplain's assistant. As she explained, her military occupational specialty was inspired by her father's and her grandfather's careers as preachers.
"My first duty station was at Fort Leonard Wood in January (1977)," she explained. "I requested that duty location because it was closest to home."
The following month, she married a soldier whom was assigned to Ft. Bragg, North Carolina. In June 1977, she was able to receive a transfer to Ft. Bragg and worked at the main post chapel and Religious Education Center completing reports, creating church bulletins and maintaining supplies for the chaplains.
In 1978, the Army abolished the WAC and Bailey was transferred to the Regular Army. She gave birth to her only child, a son named Robbie, in March 1980. Five months later, she was discharged from the Army after completing her enlistment and immediately joined the North Carolina National Guard.
"My husband and I began attending college and participated in the ROTC program so we could become officers," she explained. "I received my commission as a personnel officer in May 1982."
For several years, she remained in an Inactive Ready Reserve (IRR) status, completing occasional duty and correspondence courses to accrue military service credit while she accompanied her husband on his military assignments throughout the U.S. In 1985, she was promoted to first lieutenant and the following year returned to Ft. Bragg with her husband and son.
"I stayed in the IRR and worked for about 13 years as an Army civilian," she said. "I was promoted to captain in 1989, divorced in 1991 and the following year moved to Tipton (Missouri)." She added, "I then decided to join the Missouri National Guard and performed state emergency duty during the flood of '93 and also spent time in Panama."
In 1993, she also earned her bachelor' degree in business administration from Campbell University and went on to complete additional training to improve her skills as an officer. However, in 1998, she made the decision to pursue opportunities in the Army Reserve. Soon after her transfer, she was promoted to major.
"I was assigned to the 418th Civil Affairs Battalion in Belton, Missouri, as the team chief for the telecommunications section, "she recalled. "I did a lot of summer camps at Ft. Hood, Texas, and, in early 2000, I volunteered to go with a unit deploying to Bosnia."
During deployment, she served as agriculture officer, providing farming and economic support to the local population. Her duties included coordination of seminars between non-government organizations who provided seed and farm equipment and Bosnian locals interested in pursuing agricultural opportunities.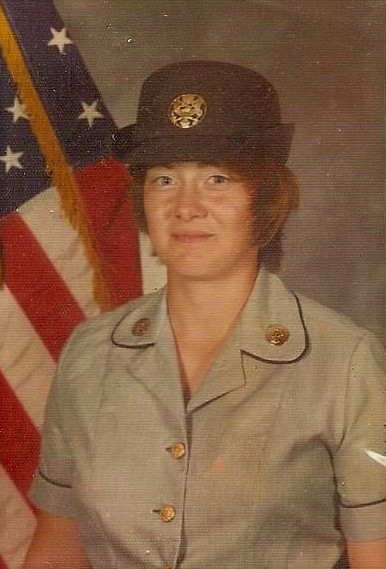 When the deployment ended in the summer of 2000, she returned to an IRR status but continued performing intermittent periods of active duty while working full-time with the Substance Abuse Program at the Tipton Correctional Facility.
"I was mobilized as part of Operation Enduring Freedom and deployed to Afghanistan in April 2003," she said. "I was there until October 2003 as the public affairs officer with the Coalition Joint Civil Military Task Force, writing press releases, coordinating dignitary visits, and writing articles and newsletters, among other tasks."
Two years later, in January 2005, she went on active duty orders at MacDill Air Force Base in Florida. During this period, she was promoted to lieutenant colonel and performed temporary duty in Qatar as a civil affairs officer with the Civil Affairs military Operations Center.
"I went back into the IRR in October of 2005," she paused, adding, "but then began doing short-period mobilization orders at Ft. Bragg with the Civil Affairs Command. I retired in June 1, 2010, but then did a voluntary retirement recall tour, serving until February 2011, when I retired for good," she chuckled.
Bailey now lives in her hometown of California and beams with pride when sharing that her son joined the Army Reserve in 1997, and went on to serve for nearly a decade. In recent years, she has enjoyed doing genealogy research when not assisting her mother.
The years she invested in service to the nation, she remarked, were the result of not only striving to identify an avenue by which to fund her college education, but have come to define her drive to succeed through her own efforts and on her terms.
"The military was something that I did on my own and I am proud that I became the seventeenth generation of my family to serve," she said. "I completed all of the necessary schools and requirements to meet the qualifications for promotions … and I earned it."
She concluded, "When I joined the Army, I made a promise to my stepfather that I would do my best and earn my rank. I never forgot that and always gave 100 percent to completing the mission."
---
Jeremy P. Ämick writes on behalf of the Silver Star Families of America