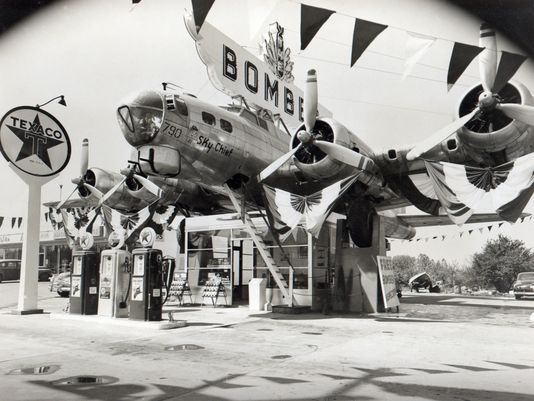 [Via]
The B-17 Alliance Museum in Salem, Oregon, has had to delay its grand opening until June.
The museum is opening at Salem's Municipal Airport and will now be held in tandem with a fly-in fundraiser.
The organisers say that their original planned opening of April just didn't give them enough time to get organised. The team of mostly volunteers really wanted the museum's exhibits and its flagship restoration project of a B-17 Flying Fortress to be completely ready.
The museum will be housed in a massive 64,000 sq ft hangar, and is already home to the B-17. Prior to arriving in Salem for restoration, the B-17 had been used as a roof to a gas station in Milwaukie.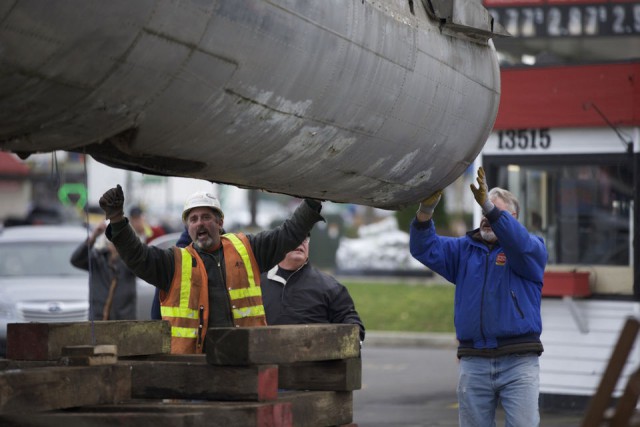 [Via]
The huge plane and its parts take up a lot of room within its new hangar, so volunteers have been busy re-arranging the exhibits to make sure they maximise the space available. Steel racks have been installed to exhibit large parts of the aircraft including the engines and steel frames, the Statesman Journal reports.
The museum has planned for two events leading up to the June grand opening. One is a coffee morning for local veterans that will take place at the hangar. Major Micah Lambert of the Oregon Air National Guard will be giving a speech and will telling the story of an old war colleague who flew B-17s during World War Two and received the Medal of Honor for his service.
The second event will be held at Santiam Brewing Company, who is creating a new special brew of beer dedicated to the B-17 and will be named after her nick name, Lacey Lady.
The brewing company says that many of its employees are military and aviation enthusiasts and that they're eager to raise awareness of their local B-17 bomber, as well as raising vital funds to help towards her restoration. $1 from every pint sold during the event will be put towards the restoration project.