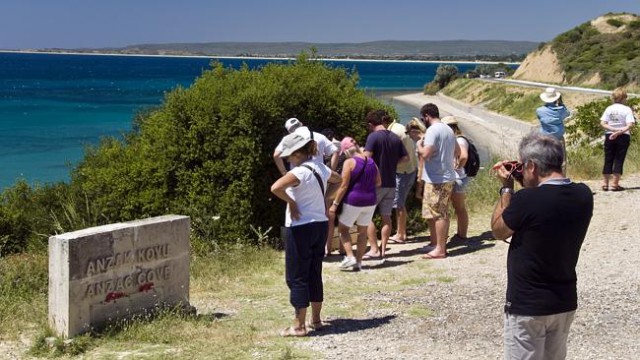 Ten Australian World War One widows are being flown out to Turkey in April to take part in the special 100th anniversary commemorations for Anzac Day. Anzac Day is an annual day that commemorates the Australian troops attack on Gallipoli, Anzac Cove in Turkey.
The widows are all aged over 70, some are in their early 90s, and they all married Australian troops who survived World War One and returned home.
Qantas, Australia's national airline, is providing the flights to Turkey for the widows and says that the widows will go with a carer to ensure they have all the medical and healthcare that they need as well as someone from Australia's Department of Veteran Affairs and the Australian Defence Force.
Two of Qantas's original founders, Paul McGinness and Hudson Fysh, were soldiers during World War One. The airline is putting on extra flights to ensure that everyone who wants to attend will be able to get to Turkey for the anniversary.
Australia's Federal Government has also held a ballot to select around 350 people to attend the memorial services in Turkey. All of the attendees will fly out on the same airplane, a Qantas Boeing 747.
Those who are unable to attend will most likely take part in one of many memorial services that will take place on the same day around Australia. Later in the year in August there will be another memorial in Gallipoli for the Battle of Lone Pine, the Herald Sun reports.
The 100th anniversary services will also be televised across Australia.
Anzac Day is commemorated every single year in Australia, but the centenary will hold special significance to Australians, since the Gallipoli campaign holds a vital role in how Australians see themselves today and has contributed to the nation's development.