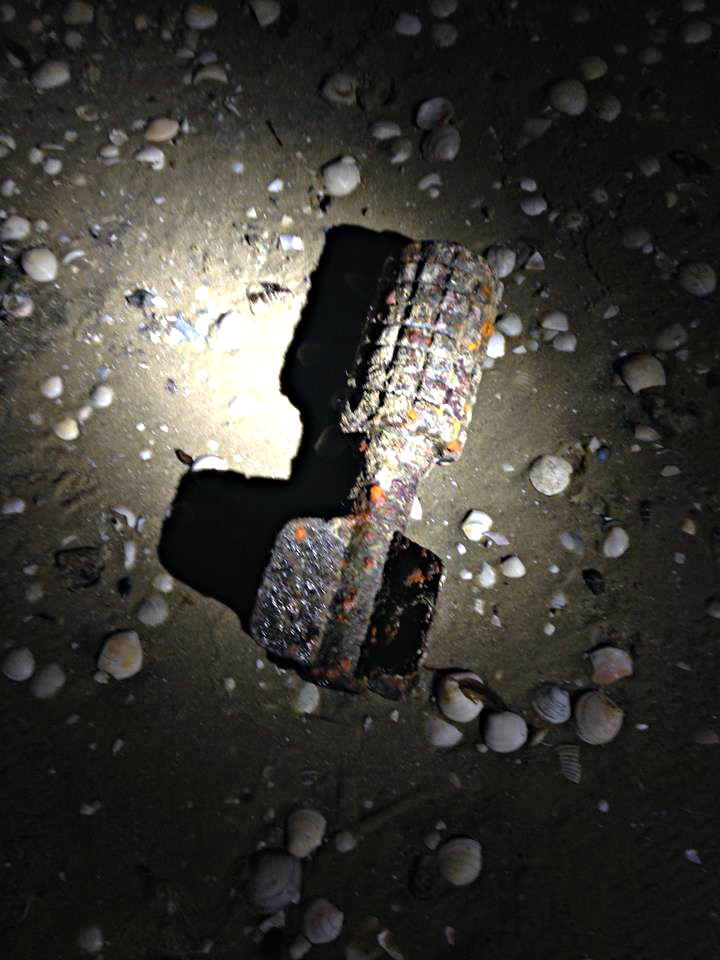 Perth, Western Australia – An area in Perth, the capital of Western Australia, was closed off Tuesday morning, February 24, after a fisherman hooked a "pineapple bomb" dating back to the First World War.
According to Susan Usher, the spokeswoman of the Western Australia police, the man caught the century-old explosive device while he was fishing at exactly 2 AM at the Applecross Jetty. The unnamed fisherman immediately alerted the police force who, then, sequestered the area where the "pineapple bomb" was found until it was properly disposed of.
The device, measuring  30 centimeters long, was later identified by Australian bomb experts as the German WWI Granatenwerfer grenade nicknamed the "pineapple bomb" because of its shape. Furthermore, the Australian War Memorial stated that the Granatenwerfer was a German grenade launcher used way back in 1916 during the Great War with an estimated range of 300 meters.
Western Australian Arms and Armament Society's Geoff Smith believed that the hooked "pineapple bomb" was an illegal souvenir brought into the country by an Australian who fought in the Great War then was dumped. It was the only possible explanation he could think of as to how the vintage explosive ended up in the Swan River in Perth.
Susan Usher revealed that the "pineapple bomb" did not have a fuse. She, then, pointed out that the recent incident serves as a timely reminder to everyone that any ammunition fired up but did not go off are dangerous "as all the normal safety arrangements [in this particular case the removal of the explosive's safety pin] have been overcome". She went to caution the public not to handle or as much as touch a vintage ordnance if they find one as these devices may need very little handling to make them go off.
"Don't disturb it," she stressed out. "Let police experts deal with it."