The painstakingly-reconstructed wreckage of the USS Arizona, sunk at anchor by Japanese aircraft during the surprise attack on Pearl Harbor in 1941, is being relocated from the Navy "boneyard" where it has rested for nearly six decades.
The salvaged pieces, cut away from a section of the Arizona that protruded from the water over a period of several months in the 1960s, will be shipped to their final resting place at a war memorial in the Texas panhandle in the coming months.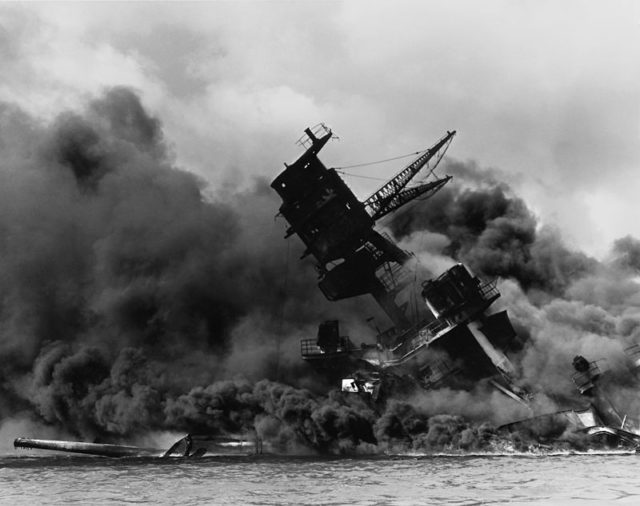 The pieces have been kept at the Pacific National Monument since 1961, says Daniel Martinez.  Martinez, chief historian of the WWII Valor exhibition, says the pieces that were reassembled at a facility on the Waipio Peninsula will be removed from the memorial that was established in 1962 and sent by UPS to the Texas Panhandle War Memorial in Amarillo.
Efforts to relocate the memorial were spearheaded by Randall County judge Ernie Houadashell.  Houdashell has had his eye on the wreckage for decades, first coming across it while working in politics earlier in his career.  The USS Arizona memorial will complete the memorial that Houdashell has helped curate, rounding out a collection that already includes significant exhibits from the Army and Air Force.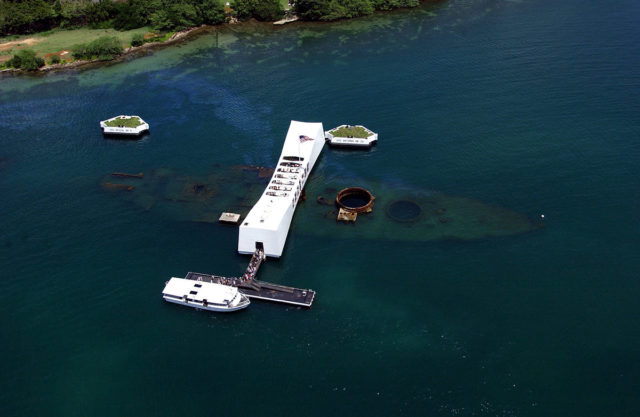 The Texas Panhandle War Memorial traces its history to February of 1992 when a passerby noticed that a park was being constructed on an empty lot in Randall County.  The passerby, L.D. Weeks, approached the local Viet Nam Veterans of America chapter with ideas for a war memorial.
Within months, a committee was formed within the VVA and approval was granted for its construction by a County committee which included a handful of local lawmakers including Houdashell.  A groundbreaking ceremony was held less than six months after Weeks' initial contact with the VVA, and a descriptive monolith was dedicated in 2000. The committee has been engaged in fundraising and accumulating artifacts for public display and education since its inception.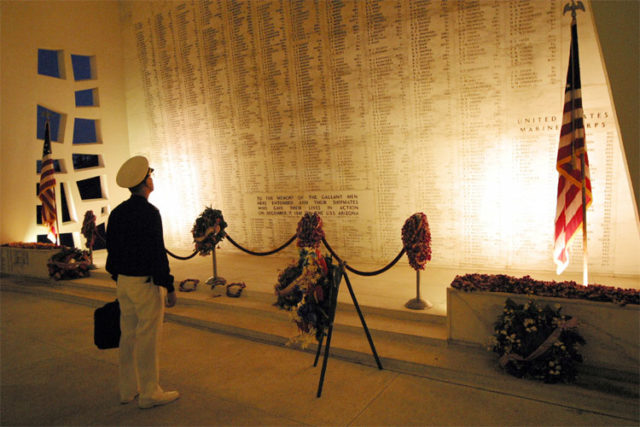 "We were looking for something for the Navy guys," said Houdashell, noting that the Arizona will join a "Huey" helicopter from the Vietnam era and an F-100 supersonic jet, which represent the Army and Air Force respectively.
His formal pursuit of the Arizona began two years ago, and after some preliminary inquiries it was given a significant boost by former Navy Secretary John Dalton's orders that the wreckage of the sunken ship should be dispersed among qualifying memorials which sought to honor Pearl Harbor veterans.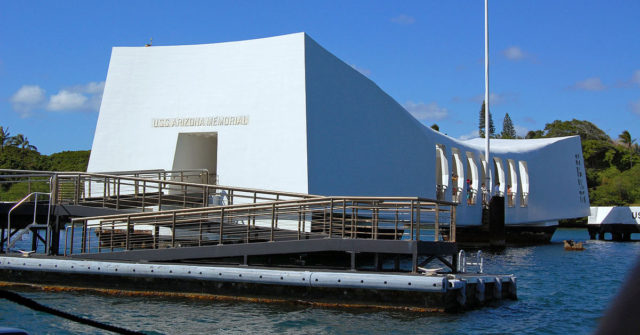 To date, 112 pieces of the Arizona have been given to memorials throughout the country, though as Houdashell notes, most are smaller than the 5 foot by 6 foot, 400 pound piece being shipped to Amarillo.
The piece is a portion of the Arizona's deck, including temporary wooden decking which was installed in 1950 on the orders of then-commander of the Pacific Fleet Adm, Arthur Radford.
UPS has volunteered to ship the artifact free of charge; Public Relations manager Jim Meyer for UPS notes that the piece is a "part of the fabric of American history … and if we can help make the Arizona and Pearl Harbor real to new generations of students, particularly in Amarillo, it's something we want to be a part of."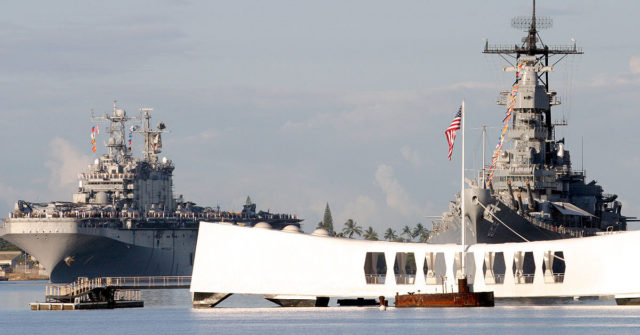 Houdashell echoed Meyers' reverence for the piece, which has been stored in a marshy area of the Waipio Peninsula that doesn't pass muster with his regard for the importance of the piece.  The piece will be installed in place of honor, he says:
"It's going to have a very reverent place other than over on a swampy island rotting away … we're going to treat it in a very sacred manner."