The U.S. Army is on the hunt for a new long-range air-to-ground missile for their AH-64 Apaches. Advancements in air defenses over recent years have pushed the Apache's safe engagement range to a point where its current armaments are ineffective. A new long-range missile would solve this problem and give the Apaches a greater distance between them and the target.
LRPM
The new missile is called the LRPM (Long Range Precision Munition), and the Army wants to begin a competition for manufacturers to present their own designs for it. The missiles will then be tested against each other in 2022, and the winners will be chosen in 2023.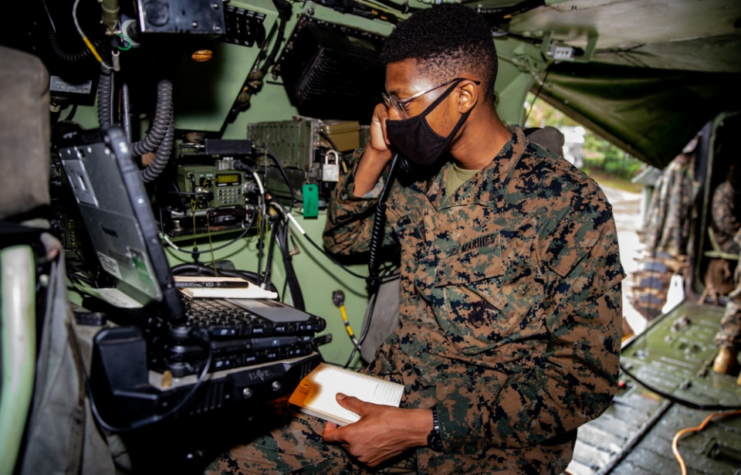 The weapon will give Apache crews a much-needed boost in range and opens up a variety of new ways to engage enemy targets. One way the LRPM may be used is for the Apache to remain far away from danger and send in smaller and more covert drones that will identify the locations of air defenses. The drones will send this data back to the Apache, which will then destroy the defenses from range with LRPMs.
The LRPM will likely be used by other aerial units and ground forces if it is accepted into service.
The AH-64 Apache is a U.S. attack helicopter that entered service in 1986 and was designed with a large emphasis on survivability, but even this isn't enough to stop many types of air defenses, so weapons with long range are key to the Apache's survival.
Current weapons
The Apache's main weapon of choice is the AGM-114 Hellfire missile, the development of which dates back to the 1980s. These fire-and-forget (missiles that don't need further guidance after firing) precision missiles have a range of about 5 miles and are effective against targets like tanks and even aircraft. The Hellfire is a very dependable and versatile weapon that has been produced in many variants for different tasks.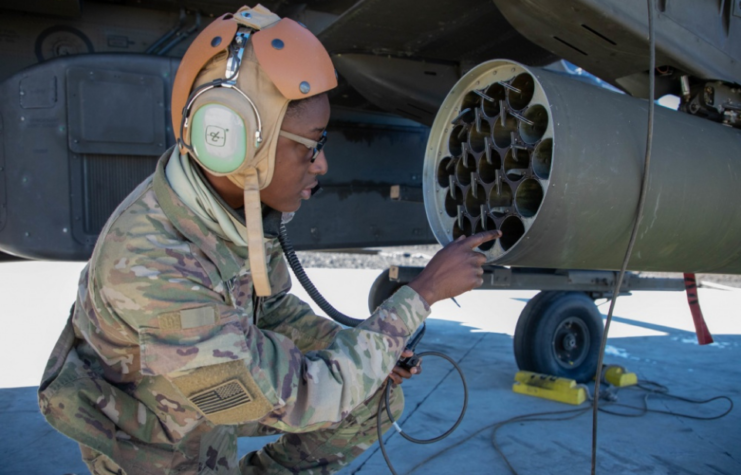 While the Hellfire is a capable missile, it is showing its age against modern defenses, especially as its range has remained mostly the same since it entered service almost four decades ago.
For longer range engagements, the Apache currently uses Spike N-LOS (Non-Line of Sight) missile. This is an Israeli-made anti-tank and anti-personnel fire-and-forget missile that has a range of about 20 miles. An Apache actually hit a target at this range back in March.
As highlighted in its name, the Spike missile can be fired without the launcher having a direct line of sight on the target, unlike most missiles produced for the Army. This enables the operator to fire from the safety of cover. These types of missiles have a nose-mounted camera that sends a live view of its flight to the crew.
New defensive weapons systems from China and Russia are making the work of missiles like the Hellfire much harder. The Russian Tor surface-to-air missile system has a maximum range of 9.3 miles, while the Pantsir S1 system has a maximum range of 12.4 miles. If an Apache was to launch a Hellfire missile, it would have to be far inside the range of these systems, greatly increasing the danger to the crew and mission, and essentially making the target invulnerable.
This problem facing helicopter crews is not a new one either, and many missions have been impacted by a weapon's lack of range or lack of non-line of sight guidance. During the Yugoslavian Civil War, the U.S. Army planned to use Apache helicopters against Yugoslavian targets as part of a NATO force. However, the Apaches were never used as there was a high chance of losing the helicopters to enemy fire.
More from us: The XF-108 Rapier: The Air Force's Best Plane That Never Flew
In another instance, a group of 31 Apaches attempted a strike mission deep into enemy territory during the 2003 invasion of Iraq. Only one Apache came out unscathed, while another was lost entirely.
The Apache has needed a longer-range missile for a long time now, and if accepted into service, the LRPM will certainly provide crews with a much safer engagement distance.