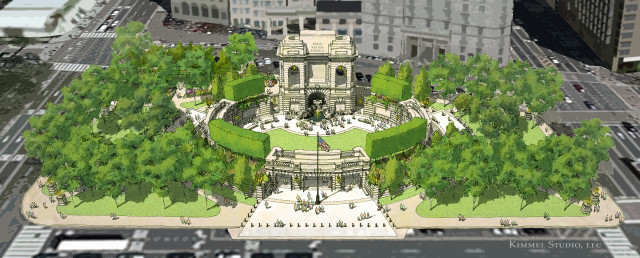 The United States maintained a policy of strict neutrality, following the outbreak of the First World War. President Woodrow Wilson believed he could negotiate a peace deal between Britain and Germany, and he made repeated efforts to do so.
He sent his chief advisor on European politics and diplomacy, Edward Mandell House, on several missions to meet the governments of both sides in the conflict. House was unsuccessful, primarily because the two adversaries both believed they would win the war.
In general, the majority of Americans wanted to stay out of the war and this mood continued until, in May 1915, a German submarine sank the British transatlantic liner Lusitania, with the loss of 128 American lives. A wave of anti-German feeling swept the American nation, and pressure on Wilson to abandon neutrality increased.
Wilson responded by calling on Germany to cease attacks on passenger vessels or risk making an enemy of America. Germany initially complied, but in January 1917 unrestricted U-boat warfare was resumed, and Germany tried to make an ally of Mexico by promising to assist in the recovery of Texas, New Mexico and Arizona, lost to the US during the Mexico-America war.
It was the final straw, and on April 6, 1917, the United States Congress declared war on the German Empire. War was declared on Austria-Hungary on December 17th the same year. The period of uncertainty was over, and by the time the war ended in November 1918, America had mobilised 4 million military personnel.
US troops commanded by legendary General John J. Pershing began to arrive in the combat zones in France at the rate of 10,000 a day – a welcome sight for the harassed allied troops already on the battlefields, and devastating to the morale of the Germans.
The effect on inexperienced US troops when ordered to make frontal assaults on battle-hardened German soldiers was predictable, and losses were high. By the end of the war, America had lost 110,000 men.
There has never been a permanent memorial to these veterans in Washington, but that is finally set to change. In 2014, Congress authorised the construction of a national memorial in Pershing Park, Washington, DC.
An international competition for a design for the memorial is now nearing its end. More than 350 entries have been considered, and on 25th January 2016, the judging panel will announce the winner.
Click here to view the final contestants