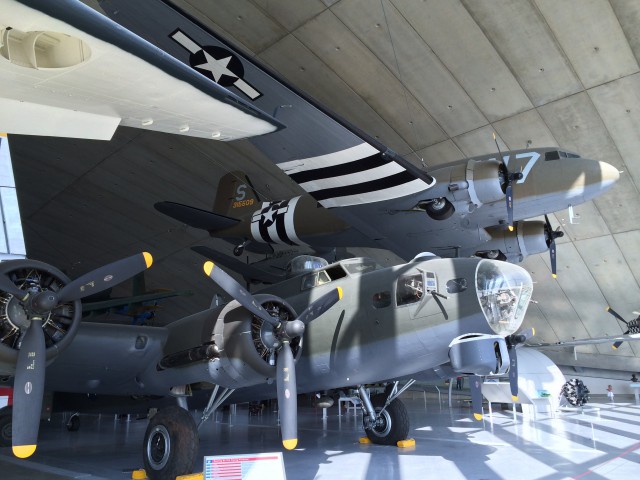 WW2 Researcher Bill Beigel hopes to reunite airmen's stories with families searching for answers
American military casualty researcher William L. "Bill" Beigel, who has researched over 1,600 military records of Americans who were killed or went missing in World War II, has donated his collection of records relating to American airmen based in England to the American Air Museum at IWM Duxford, Cambridgeshire, England. The collection includes 231 airmen's Individual Deceased Personnel Files (IDPFs), focused on the final missions and circumstances of the deaths of these airmen, most of who were members of the 8th Air Force and based in England during WWII. Scant details were provided to families who lost loved-ones in active service in wartime; learning these details remains difficult to this day.
The donated IDPFs are the result of hundreds of hours of research over a 15-year period by Beigel. Having received the IDPFs as paper files, Beigel hired a vendor to scan the files and convert them to high-resolution, searchable PDFs. The conversion makes it possible for the American Air Museum to electronically catalog the donated airmen's records and allow relatives or friends to search for and locate information about loved ones who were killed in service in World War II.
The timing of the donation coincides with the launch of a state-of-the-art web site by the American Air Museum in Britain at IWM Duxford (part of Imperial War Museums). The web site can be accessed at http://AmericanAirMuseum.com and includes many thousands of photographs, most from the Roger Freeman Collection, and stories of the men and women of the U.S. Army Air Forces, along with memories of British citizens who became their friends. Site visitors can contribute their own stories through the web site, or support the project in a number of other ways.
Carl Warner, Research and Information Manager at IWM Duxford made these comments about the donated files: "The Individual Deceased Personnel Files uncovered by Bill Beigel and generously donated to the American Air Museum in Britain are fascinating documents. They remind us of the huge and painstaking efforts undertaken to identify and properly commemorate the men of the USAAF who made the ultimate sacrifice. We are honoured to be able to include parts of them in the American Air Museum web site. Bill Beigel's tireless research perfectly complements our aims: to provide a place where American and British researchers, historians, veterans and families can come together to help create the definitive account of the air war fought by American airmen from the UK."
In addition to donating the airmen's records, Beigel has added contextual summaries to each of the 231 airmen's records in the American Air Museum's database, which is accessible to the public. In-depth stories about some of the airmen can also be found on Beigel's web site, WW2Research.com.
About the donation, Beigel remarks, "So many Americans are still searching for answers about what happened to their loved ones in World War II. I hear stories every week about brothers, sisters, nieces, and nephews of men who died, still seeking these answers. I want these donated records to be a tribute to these lost airmen – to keep their stories alive. And I want to try to help a few more people find the answers they've been seeking."