The 91-year-old Bill Toombs still recalls the sight of 2,000 warplanes over Europe during the D-Day landings in June 1944.
"You will never see that one plane can do the job now," the veteran from Little Rock, Arkansas, said.
Toombs was in Duxford, England, for the reopening of the American Air Museum after it had undergone a major renovation. He spoke as he stood under a decommissioned B-17 Flying Fortress bomber that was one of 850 historical exhibits displayed with a narrative from the people whose lives were forever affected by that war.
"Oh, it's awesome!" the retired railroad worker said of the exhibition. "I think everybody should see this because this is history that everybody should know about…. I think that the young people just don't get enough knowledge of what happened during World War II."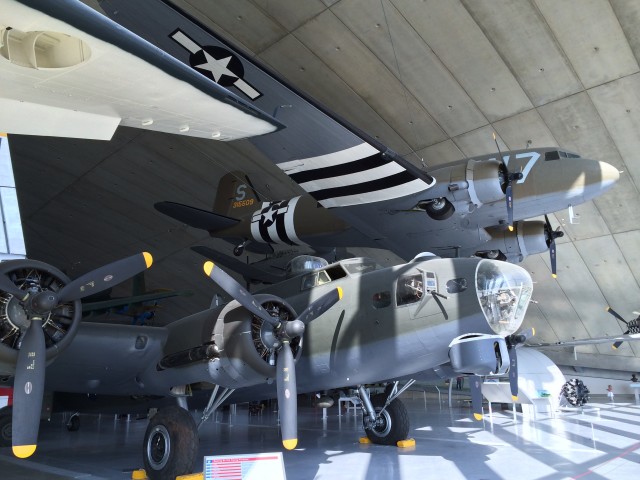 The museum is home to the best collection of historic and contemporary American aircraft outside of the U.S. and Canada. The museum has many rare aircraft on display and has some of the most iconic planes of the war. Planes such as the Spitfire and Hurricane, which were essential for the war effort and helped the Allies to win the war in the air. The museum is a must-see for all those who love aviation and history.
The D-Day invasion was Toombs's first of 28 missions. He was in high school when the Japanese bombed Pearl Harbor. That led him to join the Army Air Corps at the age of 18.
"It evolved into the fact that I was trying to be a flight engineer, so if you are a flight engineer and you are healthy you are gonna fly," he said. "That's how I wound up in the Air Force."
Toombs was to be engaged in the bombing campaign over mainland Europe. In 1943, he shipped to England after training.
He joined the 493rd Bomb Group, based in the English countryside of Suffolk, in Debac. Toombs remembers when he and his team were told about D-Day. "We went down to the briefing room and the executive officer came in, pulled the curtain back and said, 'Gentlemen, today we are invading a continent.'"
Toombs and his crew mates were to play a telling role in the liberation of western Europe.
As he visited the museum the veteran was clearly proud of his role in the greatest war in human history and his contribution to the fight for freedom.