72 years later, WWII hero Les Cruise flies again on the same plane from D-Day. This time his family boarded with him. Today, he is one of the last surviving paratroopers from the attack. "All American" is not only about Cruise's historic jump; it is also about his familial journey.
Abandoned at age 7, he grew up in an orphans' home until he was able to join WWII at age 18. There, he watched friends killed by his side, and was wounded in battle himself, earning a Purple Heart. When he returned home, he had no one to come back to. Yet he paved his own way. Sixty years later, Cruise lives in the same home with his wife whom he married at age twenty-one. In war stories, human voices often get drowned out. But, Cruise's story is all about family.
The filmmakers, Michael Ayjian and Stephen Skeel are co-founders of the production company, 7 Wonders Cinema, in the Philadelphia area. 7 Wonders Cinema is commited to telling powerful human stories through branded and documentary work.
"I met Les through my grandparents during a research project for a 7th-grade history class," Skeel mentioned. "My interest turned into much more than a homework assignment! I ended up making a 60-minute film based on Les's story during middle-school. The film did not turn out so great, but it was a learning lesson. After many more learning lessons, it finally felt like the right time to come back to his story again." After nearly a decade since their first meeting, "All American" has been released to the world.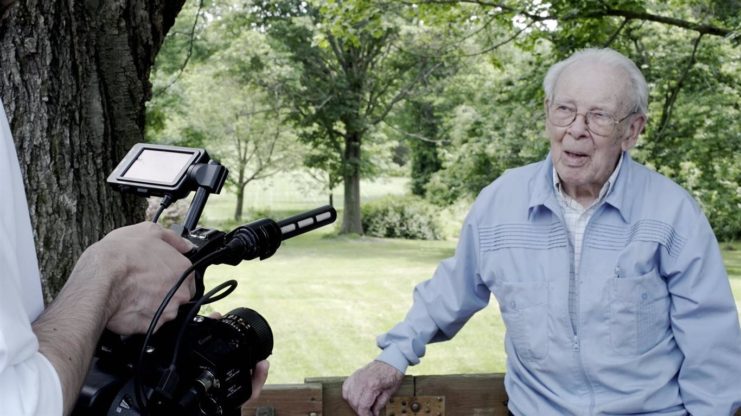 Ayjian commented, "Both of my grandfathers fought in WWII and I wish their stories could have been shared. Telling Les's story gives me a sense of satisfaction, honoring their legacy as well."
"After our first interview, we discovered the same plane that Les jumped out of on D-Day, Whiskey-7, is preserved in Geneseo, NY at the National Warplane Museum. We decided that we had to follow Les and his family up there to reunite with it once again. After our shoot, the people at the museum told us about the recreational team that portrays the 82nd Airborne and helped us organize a second trip. The second time, we recreated Les's experience of D-Day with the reenactors on the same plane from the war," says Skeel.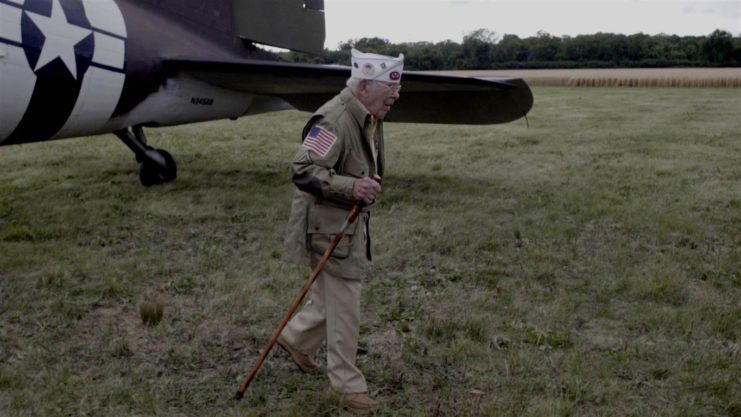 "The war shaped Les's story, but often times in films about war, the human element gets lost. This story, at the core, is about family. It is about a man who didnÊt have a home trying to find one, and then creating one himself," says Ayjian.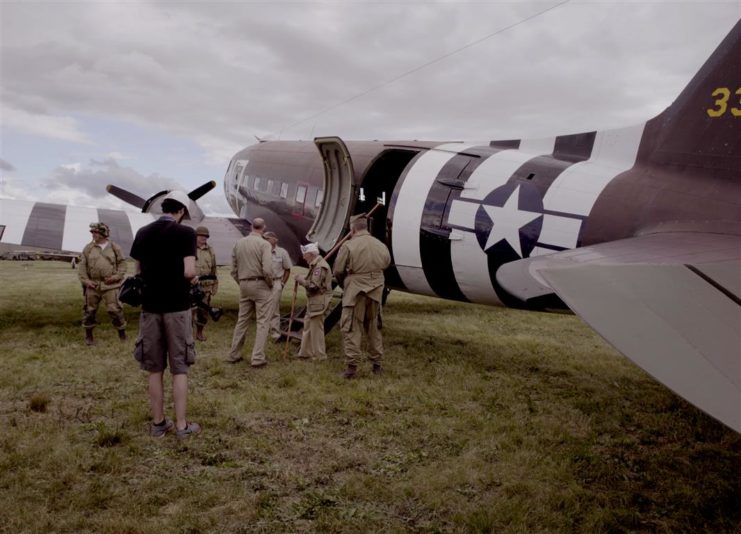 The filmmaking team partnered with the National Warplane Museum in Geneseo, NY to capture Cruise's return to Whiskey 7, the same C47 that carried him into Normandy in 1944. Reenactors who portray the 82ndAirborne boarded the plane to recreate the moments before the jump and the battles through France and Belgium that Les took part in.
Directed and produced by:
Michael Ayjian & Stephen Skeel
7 Wonders Cinema
Watch the Film HERE.