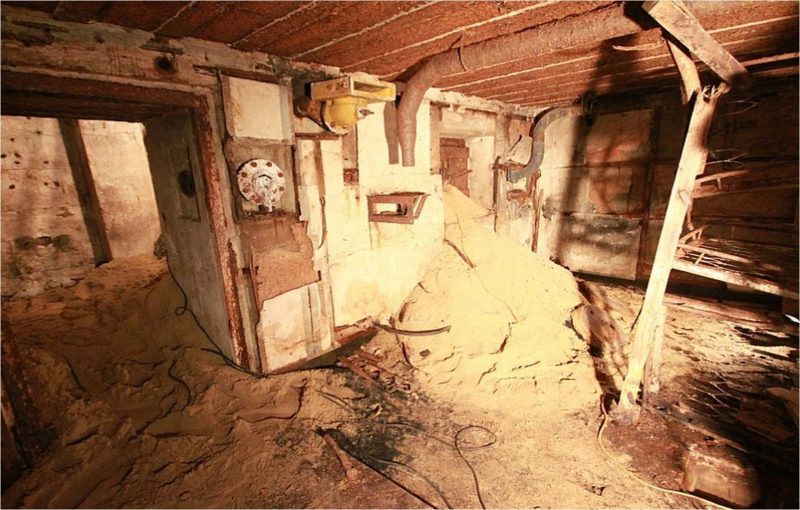 A German bunker built in 1943 during the German occupation was uncovered in Arcachon Basin (Gironde, France) on past 15th May, 2015 by the Archaeological Research Group for the Atlantic Wall: Arcachon Sector (Gramasa). They had permission to dig and open – for the first time in 70 years – this true witness of history, Le Point reports.
The bunker was part of the Atlantic Wall, a network of 15,000 concrete bunkers that stretched from France to Denmark. The building was responsible for protecting the Arcachon Basin. This bunker of 120 square meters, closed from 1946, although located in the city center, had nevertheless ended up being forgotten. Nevertheless, those who lived through the war were familiar with the location of the underground bunker.
Scroll down for video 
Built by the Germans in 1943, it was buried to protect from the bombardement and direct fire. "It was probably a HQ bunker and central to the defense of the Arcachon basin," said Marc Mentel, Gramasa's President. There is a warning message, written in German, indicates you that if you damage equipment or if you bring down, your act will be considered as sabotage.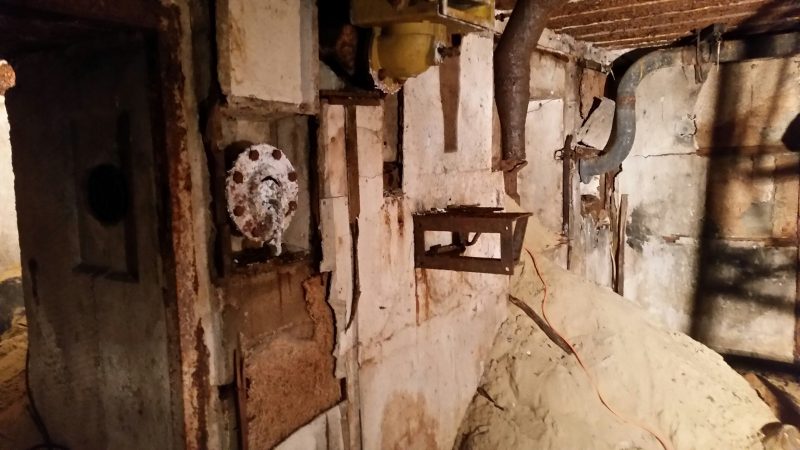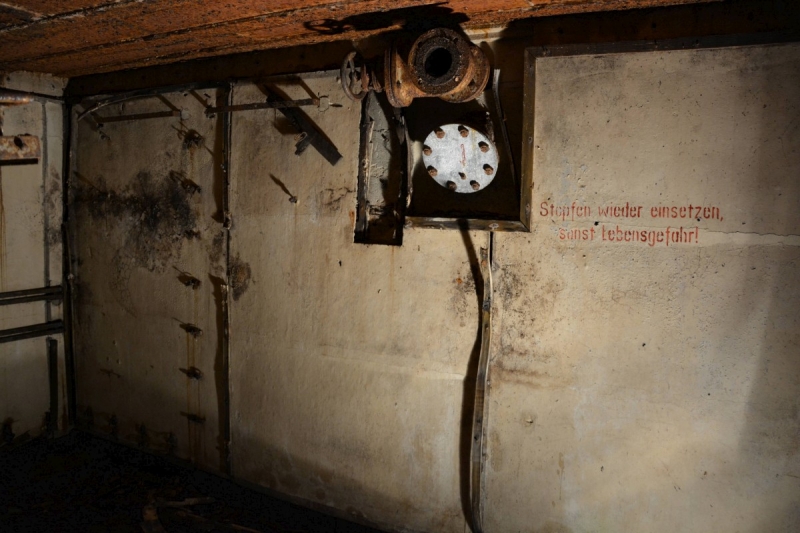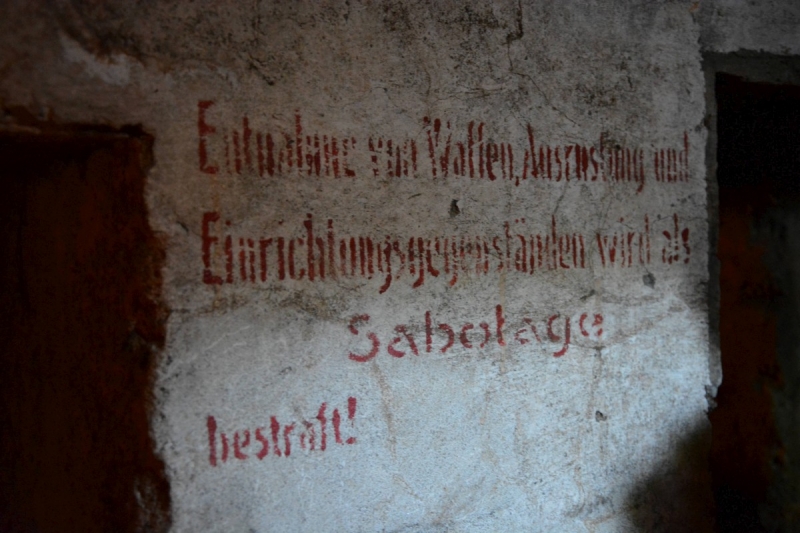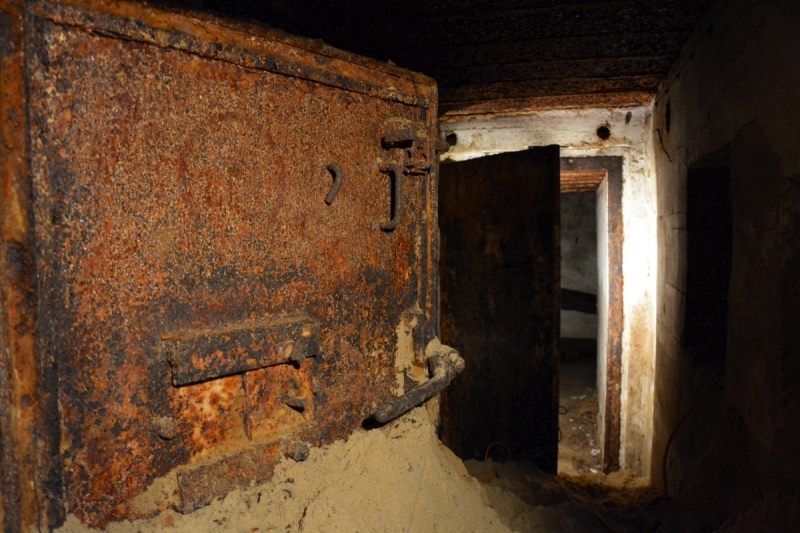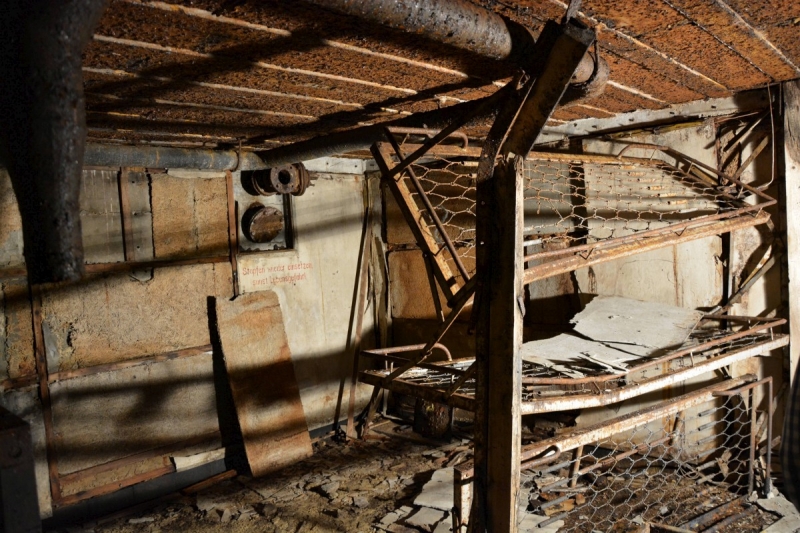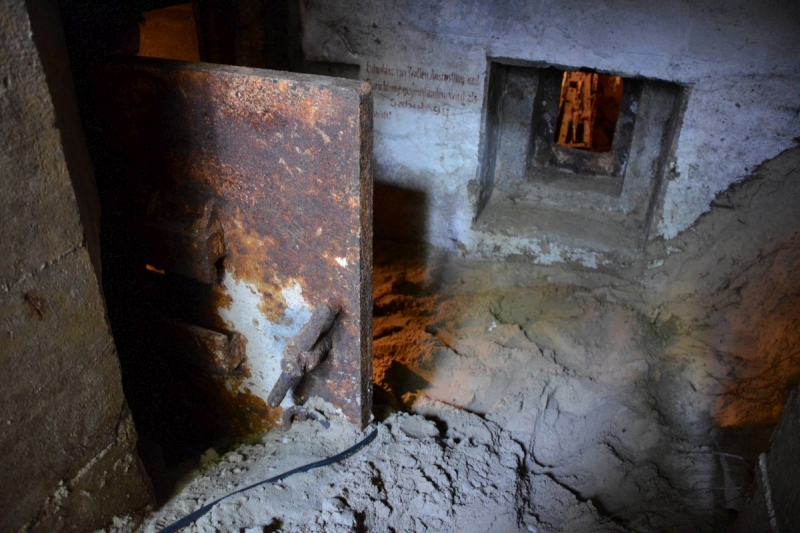 Inside, everything remains as it is: nine beds, electric generator, the important telephone system … It would be really a bunker designed originally for the cantonment about 20 soldiers or two battle groups. Its walls and ceiling are not more than 2 meters thickness, just to resist the bombings and maintaining communication between the different positions of the Arcachon Basin.
The municipality is clarifying its intentions and is talking about restore it to their former glory in the duty of remembrance, for tourism use and for educational purposes.