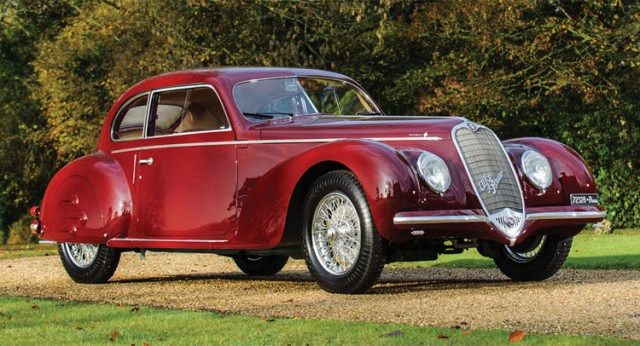 Benito Mussolini and Clara Petacci are well known figures from the twentieth century. The leader of the Fascist party in Italy was a close friend to Adolf Hitler and put Italy into the Second World War as a member of the Axis.
Clara Petacci was the mistress of the Italian dictator, and he bought her a 1939 Alfa Romeo 6C 2500 Sport Berlinetta. The car was chauffeur driven and included excellent coachwork by Carrozzeria Touring.
Petacci's chauffeur confirmed that the car had been used by Petacci in an attempt to drive to the Italian border from Milan in 1945. Petacci was captured by partisans near Lake Como. She and Mussolini were later executed.
The car was found on a farm in the state of New York around 1970 having been purchased after the war by a US Army officer. The chassis number confirmed it as genuine, and Alfa Romeo expert Francesco has fully restored the vehicle which will go to auction in February 2015 in Paris through RM auctions, the Carscoops reports.
The vehicle is considered to be a classic and a similar example which needed repairs recently sold for $245,000.
The Carrozeria Touring designed and built 6C has an amazing history. Mussolinin gave this Alfa Romeo 6C as a gift to his lover Claretta Petacci.
Mussolini was often seen in a convertible version of the Alfa Romeo 6c: