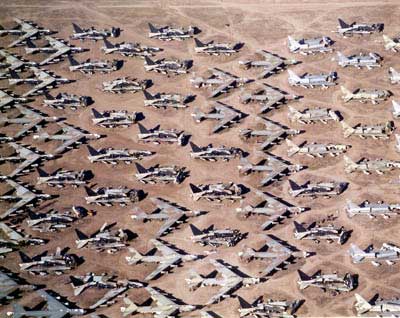 Thousands of out-of-service aircraft are flown to the Tucson desert in Arizona to be stored or dismantled for scrap at the US government's aircraft storage yard.
The site is approximately 2,600 acres and has been nicknamed the Boneyard.  The aerial view of the site is something to behold and online map Bing has created an interactive map that can zoom in to give close-up views of the aircraft stored there.
The site acts as a storage facility for planes that are not being used temporarily, but it also houses aircraft which are retired, decommissioned or can be dismantled for scrap.
There are more than 4000 aircraft currently located at the site.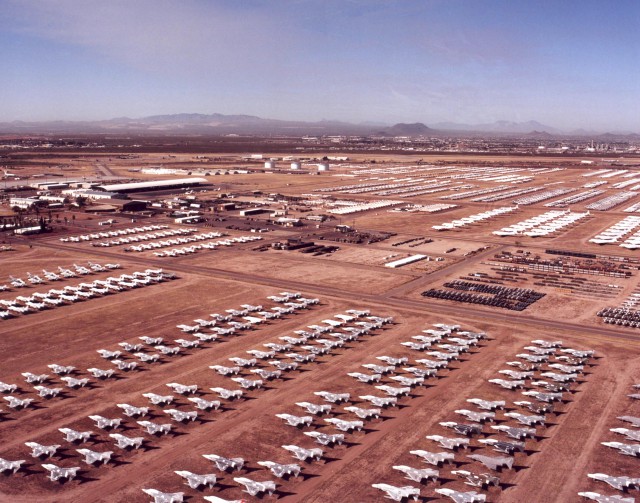 The hot, dry desert is the perfect location to keep aircraft out in the open, since there is little rain and low humidity, ensuring that the steel structures hardly get any rust at all. The dry soil also makes it easier to manoeuvre the planes without the need for concrete runways to be built.
Once the planes reach their final resting place, their electrics, engines and weaponry are all removed to be used as parts or to be sold on, which also helps to support the cost of maintaining the facility.
Official records show that the parts can fetch more than $550-million in one year alone.
There are huge cargo planes and freight planes, as well as fighter jets, on the site.
The base is home to the 309th Aerospace Maintenance and Regeneration Group (309 AMARG). It is this group that manages the site, conducts repairs, removes parts and even rescues some of the aircraft so that they can be flown again.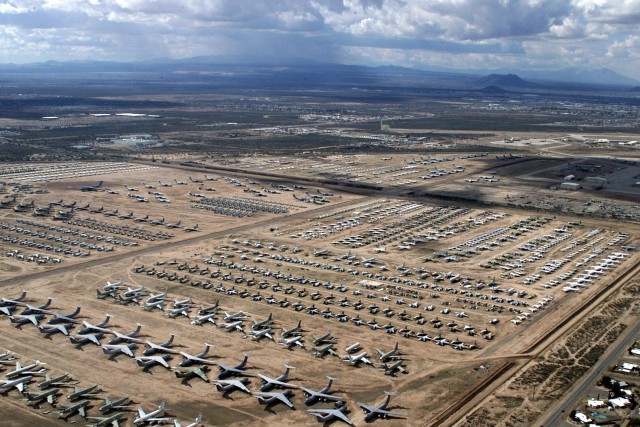 Google Earth enabled the site to be viewed from an aerial perspective when it was first launched in 2005, but now Bing will enable viewers to see the aircraft up close and in high resolution.
The site acts almost as a sales room; the US government even lets other countries buy planes and parts from the base, the Mail Online reports.
Aviation experts say that as long as aircraft are flying, there will always be a need to have some kind of storage facility for outdated or unusable aircraft.
The site was created at the end of World War Two, when a storage place for B-29s and C-47s was required. Now it holds all unwanted or out-of-service aircraft from the US Air Force, US Navy, US Marine Corps, US Army and US Coast Guard.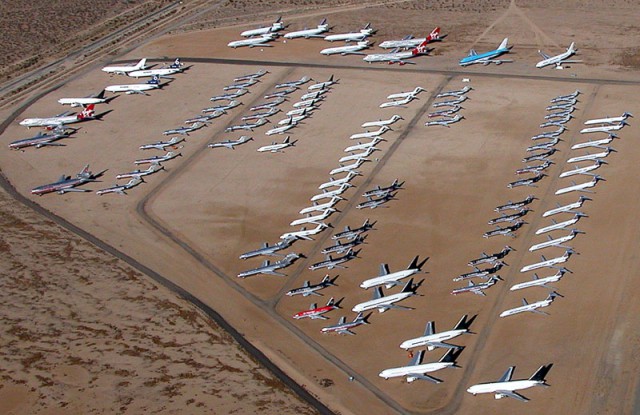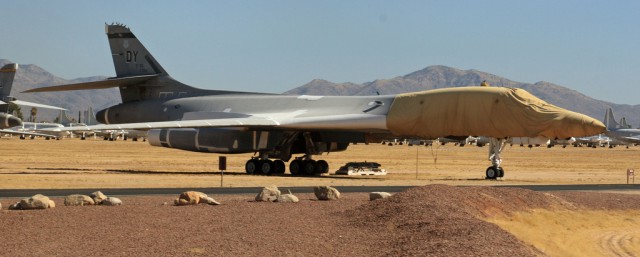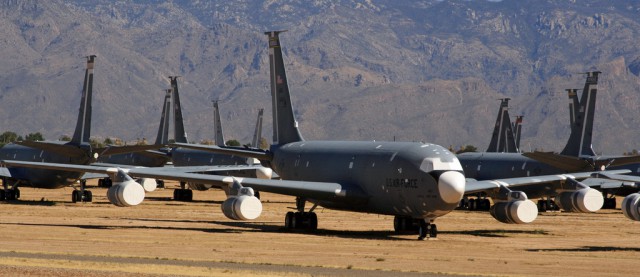 Images: Wikipedia / Flikr