Tomiichi Murayama, Japan's former Prime Minister said this week that Japanese leader Shinzo Abe must honor the Murayama Statement and asked him to admit on Japan's wartime aggression and past mistakes.
The argument started due to increasing tension in Northeast Asia, caused by Tokyo's indifference towards the fact that Asian women were forced into sexual slavery during the Second World War and the Sino-Japanese War.
The 90 years old former Prime Minister Murayama began a tour of South Korea on Tuesday. While at the parliamentary headquarters of the South Korean lawmakers, Murayama insisted that all previous Japanese Prime Ministers agreed on inheriting the Murayama Statement and Abe was also one of them . During his time as a Prime Minister in 1995, Murayama made an official apology, which he called the Murayama Statement, which takes responsibility for Japan's past mistakes and wartime atrocities during its colonial rule, the Xinhuanet reports.
The president of the China Institute of International Studies, Qu Xing said that the current Japanese government has several times denied Japan's wartime crimes. "Several prominent figures in Japanese politics have publicly defended the so-called legitimacy and necessity of forcing women into sexual slavery in times of war, saying that many nations had also done the same thing," said Qu Xing.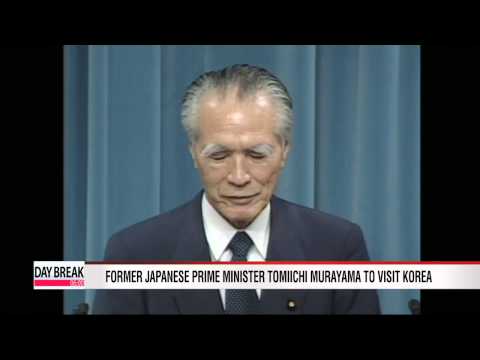 Current Prime Minister of Japan, Shinzo Abe, shocked the entire international community last year in May, when he stood in front of the parliament members and said that "so far there has been no unified definition of 'aggression."
Japan's chief cabinet secretary Yoshihide Suga, confirmed but without giving any important details, that the Abe cabinet would continue to "inherit the spirit of the Murayama Statement", while the JoongAng Ilbo newspaper in Seoul insisted that such comments "deliberately shied away" from the use of words such as "colonial rule" and "comfort women."
The deputy director of the Institute of Japan Studies at the Chinese Academy of Social Sciences, Yang Bojian said that he doesn't believe that Abe will ever change the perspective on the comfort women controversy, since his perspective on the errors made during the Second World War is totally wrong.
More scandalous comments came from the new president of Japanese public broadcaster NHK, Katsuto Momii, who said that sex slaves or comfort women – the way they were called in Japan at the time, was common in all the nations engaged in the conflict. However, he retracted his words later on.
"The Japanese seem to be of the view that whatever they do will not be enough to satisfy the Koreans, so why bother?" said Ralph Cossa, from the Pacific Forum CSIS, Hawaii.
//