D-Day veteran Mr Vincent Corsini (ICo/116th/29ID) will be celebrating his 96th birthday this July 4th (coincidentally).
His wife, unfortunately, has been hospitalized since early January and due to COVID-19 he has been unable to properly visit her.
In addition to his wife being in the hospital, he has been living alone under quarantine these past few months. I would love to flood his mailbox with birthday cards and well wishes.
Originally from Kings New York, Mr Vincent Corsini joined the Army in 1943 and served as a member of I Company, 116th Infantry, 29th Infantry Division. As such he participated in every major action involving the 29th from D-Day to the Siegfried Line.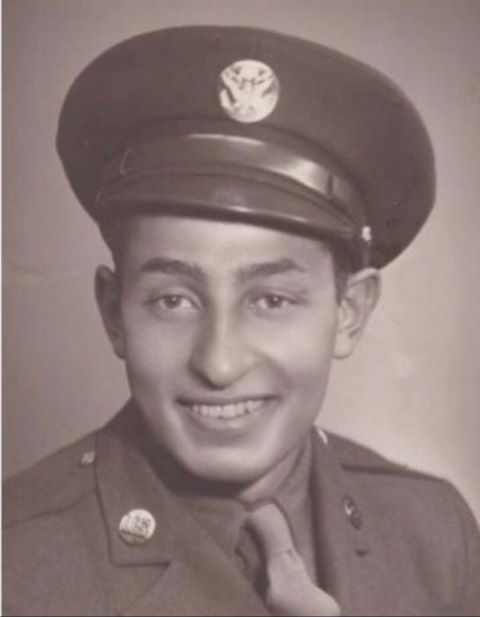 Of the nine companies landing in the first wave, only Company A of the 116th RCT at Dog Green and the Rangers to their right landed where intended. E/116, aiming for Easy Green, ended up scattered across the two beaches of the 16th RCT area.
G/116, aiming for Dog White, opened up a 1,000-yard gap between themselves and A/116 to their right when they landed at Easy Green instead. I/16 drifted so far east it did not land for another hour and a half.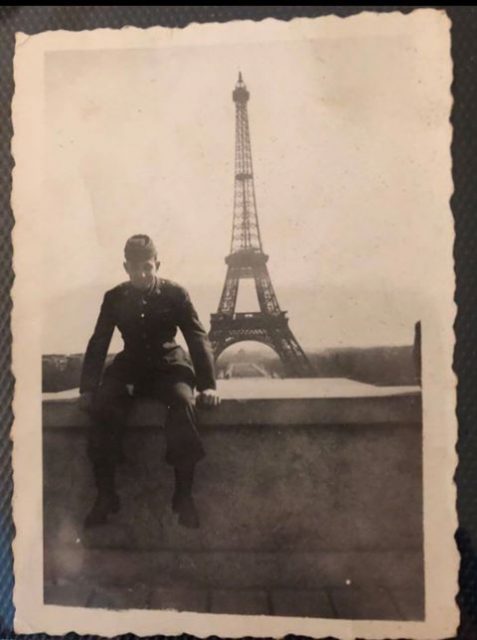 On 6 June, he was part of the 3rd assault wave to hit Omaha Beach around 7:30 am landing at Easy Green sector (original landing sector was Dog Red, but they had drifted).
After an exhaustive fight inward, Vince and company fought for ~30 days through the hedgerows of Normandy through to St Lo on to Vire and then Brest. Vince served with the 29th until Oct 1944 when he was evacuated IVO the Siegfried line, finishing the war with ADSEC.
After the war, Vince returned to NY where he pursued his college education eventually taking a job as a draftsman and engineer. He married in the 50's raised a family and retired in North Carolina.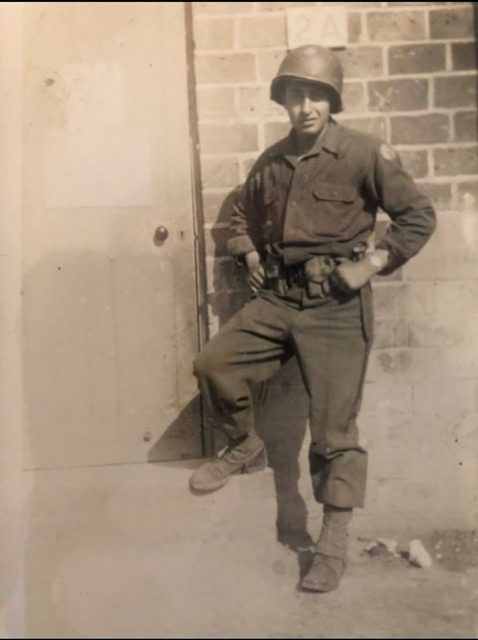 When abled, Vince was heavily involved with the 29th Infantry Division Association, returning to Normandy 3 times for the 25th, 50th and most recently the 75th anniversary of the D-Day landings.
I was lucky enough to be able to send him back for the 75th. In addition, I was able to petition his congressman and the NARA to have his records updated to reflect awards he should've received 75 years ago. Vince is the last original surviving member of his company.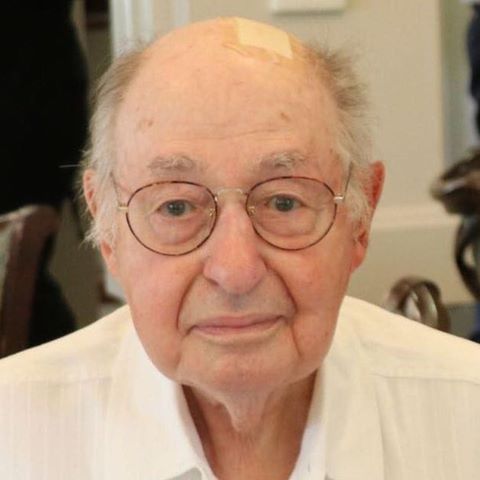 His updated awards are as follows. Combat Infantry Badge, Bronze Star, Purple Heart, Army Good Conduct Medal, WW2 Victory Medal, EAME Campaign with 2 bronze star and Arrowhead device, French Croix de Guerre, French Legion of Honour
June 14 2019 Declared Donald R. Burgett Day as Post Office Renamed in his Honor
For those of you that would like to wish this hero a Happy Birthday, please use the address below. Thanks in advance.
Mr Vincent Corsini
c/o Charles Kirkland
PO Box 1048
Fort Mill SC, 29716
Written by his friend, CJ Kirkland.