Wargaming.net Special Projects – OK, this sounds like something from James Bond. In fact Q Branch comes to mind. But, actually, Special Projects is so much more exciting than that. This isn't some fantasy department of British Intelligence but rather a team of dedicated and passionate people trying hard to save our WWII history.
I have long complained to the guys at Wargaming that they are well known in the gaming community as being one of the biggest online games but VERY little is known of their work in the history community. To me, these guys are the real life Indiana Jones – but not many people know of their efforts. We only hear of the projects they have managed to save. Sitting with the Director of Special Projects you sit with your mouth wide open in wonderment and tend to wear a thousand yard stare. The reason being is we never hear of the projects that they were close to saving from the gas axe. They have to deal with governments, ambassadors, prime ministers and agents using careful diplomacy, especially in the Third World where they often negotiate with tribal people. Complex situations arise from having to deal with all kinds of people and, worst of all –their egos.
We have lost some serious pieces of our history in recent years and will continue to do so, but Wargaming.net and their Special Projects team are working 24/7 to save what they can from our land, sea and air WWII history.
I flew out to Cyprus last week to spend some time with the Director of Special Projects at Wargaming and here is how things went.
Who are you and what is your role in the company?
My name is Tracy Spaight. I am the Director of Special Projects at Wargaming.net.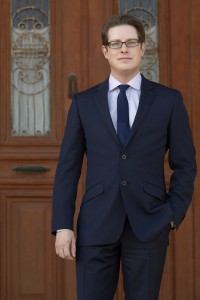 Tracy Spaight Director of Special Projects at Wargaming.net.
Special projects that sounds very exciting can you outline what your group does?
Special Projects works with museums around the world to recover, conserve, and exhibit WW2 vehicles. We also produce film and television content in relation to Wargaming's historical projects.
Why do you think WG needs to get involved in this sort of projects?
The Wargaming.net team includes former and active duty military personnel, military historians and history enthusiasts. We make historically themed video games so history is part of the DNA of our company. We are genuinely interested in history and want to see it preserved.
We believe that we do well by doing good. With each passing year, there are fewer and fewer WW2 veterans. They drove the tanks, flew the planes, and sailed the ships that brought the Allied victory. Their heroism and sacrifices ensured that we live in a better world. So by recovering and conserving WW2 vehicles, we are honoring their memory and helping to tell the stories of WW2 for the next generation.
In addition to our support for military history, we also support military veterans. Over the past few years, we have helped raise hundreds of thousands of dollars for charities such as AMVETS, Homes for our Troops, Military Families Fund, Paralyzed Veterans of America, the National Military Family Association, Operation Homefront, and Operation Supply Drop. We've also helped to restore WW2 memorials in small cities across Russia. The reaction from our players has been overwhelmingly positive – and we are grateful to them for their support.
What does SP bring to the company?
The Special Projects team brings an understanding of the museum and non-profit sector, which allows us to forge partnerships that fall outside the purview of traditional marketing activities. We have worked with archaeologists, historians, museum curators, conservation experts, and other professional bodies to recover, conserve, and exhibit WW2 vehicles.
There are many games companies out there but they never to my mind got this involved in projects like the Dornier 17 recovery what's makes WG so special?
Wargaming.net makes games that are based on the vehicles of WW2. The Wargaming team goes to great lengths to ensure the historical accuracy of the vehicles in our games. The design team studies original photographs and blue prints, takes measurements from surviving tanks and planes, and tours battleships and aircraft carriers to capture their look and feel. We're only able to do this because of the work of conservation experts and museum curators who preserve these vehicles. It's thus a natural step for us to support the work of museums to further their educational and historical mission.
So funding how is this structured and who pays for this projects?
Ultimately it's the Wargaming community – our players – who make our work possible.
So you are using the money that players invest in the game – how do you think about this?
With every purchase our players make, a small part of that money goes to support worthy historical projects around the world. Our players are helping to preserve our common heritage. It is a work of collective good. Together we're building a legacy that will last for generations.
Can you outline some of the projects that you have worked on and titles moving forward?
Some of our museum projects we've tackled include creating a CG film for the digital theater on USS Iowa, to show the ship's role in supporting the landings at Okinawa in 1945. The theater opened in 2012. In 2013, we opened the Wargaming.net Education Centre at the Bovington Tank Museum and the Wargaming.net Dornier 17 Interpretation Zone at the RAF Museum at Cosford, for the Dornier 17 recovered from the bottom of the English Channel. We also helped the RAF museum develop a mobile APP called Apparitions, which allows users to view virtual Dorniers all over the world.
In February 2014, we opened an exhibition at the RAF Museum at Hendon and in June 2014, our team worked with the Central Museum of Armored Vehicles of the Russian Defense Ministry to recover a Soviet KV1 Heavy Tank from the bottom of the Don River. There are only a few surviving KV1s in museums today. The tank will be conserved and exhibited in Moscow.
In April 2014, Wargaming.net, together with the BRAVO369 Flight Foundation and Rusavia (a Russian Aviation company), announced the Warplanes to Siberia project at the Air & Space Museum in Washington, D.C. Next year, as part of the official commemoration of the 70th anniversary of the end of WW2, our team of Russian and American pilots will fly several WW2 planes from the continental United States to Alaska, across the Bering Strait, through Siberia to Krasnoyarsk, and finally on to Moscow.
The Warplanes to Siberia project tells the story of the secret delivery of more than 8,000 military aircraft (P-39s, P-63s, B-25s, etc) from the United States to the Soviet Union during World War II along the Alaska-Siberia Air Route (ALSIB). As part of the Lend-Lease program under the Roosevelt administration, it was one of the great logistical efforts of the 20th century and a major supply route to aid the Soviet Union in its struggle against Nazi Germany. Few people have heard of ALSIB or the vital role it played in the war. We want to change this.
Many readers are familiar with Rosie the Riveter, the iconic WW2 poster with a woman rolling up her sleeves and proclaiming 'We Can Do it!' With millions of American men off to the battlefronts, millions of women entered the factories to build the planes, tanks, and ships that helped assure the Allied Victory. Less known perhaps is the role of the thousands of U.S. women pilots in the WASPs, who ferried planes from the factories to distant airfields. They flew the planes from factories all over America to Great Falls Montana, where they were then ferried on to Alaska and from there (by Russian pilots) to Siberia. 38 of these women lost their lives. We intend to tell their stories as well.
Warplanes to Siberia is a joint heritage project to commemorate the heroism and sacrifices of the men and women who built and flew the planes to defeat Germany. To support the project, Wargaming donated an AT-6 G single engine fighter plane which will make the historic flight (with four other planes) next summer. We hope that our project will remind people of the bonds between Russia, Canada, and the United States and foster greater understanding and cooperation – especially during this time of geopolitical tensions.
How do you go about finding projects that need your support?
Over the past few years, we have developed a network of museum curators, archaeologists, and historians who pass along interesting projects. We also actively read aviation history blogs and archaeology journals, attend museum conferences, and talk with restoration experts about potential projects.
It must be hard to choose with many coming in, what is the process in choosing?
There are a great any worthy projects out there, more than we can possibly fund. In selecting projects, we consider the historical value, uniqueness, and potential Interest to our community. And while we sometimes support projects that will not generate media interest, most of our projects tend to be of interest to mainstream audiences – such as the recovery of the Dornier 17 bomber, which is the only known example of a Dornier 17 that fought in the battle of Britain.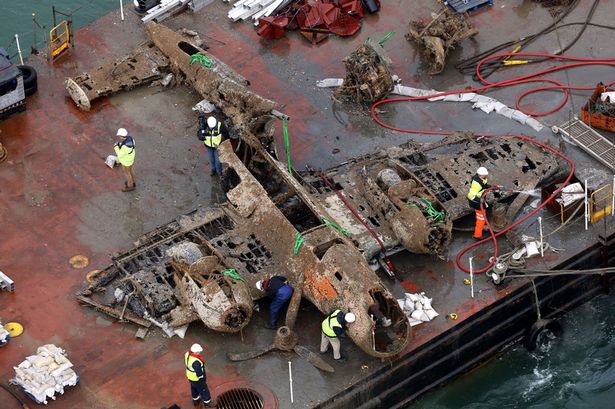 Dornier 17 German bomber raised from English Channel (source)

So when you have a project that fits all the company's aims what happens next?
We follow a five step process. First is the discovery phase, when we review an opportunity and assess whether it is a good fit for our needs. Secondly we analyse the opportunity to determine what sort of resources are required and identify risk factors. Many projects don't make it past this step. Thirdly, if we decide to proceed, we map out exactly how we're going to do the project, and then fourthly, we execute. The last step is a post-mortem, in which we assess our performance and identify areas for improvement on future projects.
In executing projects, we sometimes bring in outside consultants with specific expertise. This has included archaeologists with expertise in recording WW2 sites and a British army specialist with expertise in disarming WW2 aerial dropped ordinance!
Now getting down to work itself – I see you have built an education room at the Tank Museum, would this be confusing between branding or corporate responsibility?
The Wargaming Education Centre at Bovington accomplishes our branding and corporate social responsibility goals in the same space, without detracting from the museum's educational mission. Really our sponsorship is no different than Sainsbury sponsoring a new wing of the Tate Gallery, though in our case there is a much closer association between the content of World of Tanks and the Tank Museum.
The Wargaming.Net Education Centre at the Bovington Tank Museum
One of the challenges museums face today is figuring out how to engage with young people. Author Mark Prensky, who coined the term Digital Natives to describe those who grew up with computers and digital technology, contends that young people today access and process information differently than those who speak a 'pre-digital' language. Museums need to "speak digital" to engage young people, to get them interested in history, and to turn them on to reading about the past. Our education center, mobile apps, and digital theater experiences are – we believe – a step in the right direction.
Since you have built this room what effect has it had on the museum and its education policy and outside that spear?
The Tank Museum is seeing large benefits form the Wargaming.net Education Centre. Since it's unveiling, more than 15,000 school children and community groups have participated in educational workshops in the space. The activities on offer inspire children with the history of the tank and the science behind armoured vehicles. The First World War centenary has seen a huge interest from schools looking to study this subject, in which the tank played such an important part.
A group of Year 9 students from Blandford School recently had the chance to meet the TV historian Dan Snow in the Education Centre. Dan who is a Trustee of The Museum said "It's been fantastic to be able to use this facility to talk to such enthusiastic students studying this important period in world history."
All workshops delivered by the Museum's Education Team are designed to support the National Curriculum, an essential factor in attracting schools to visit. Recent workshops for secondary schools included an examination of Nazi ideology and the role of Churchill tanks in the liberation of Belsen concentration camp.
Tracy holds a Bachelor of Arts degree in history from Santa Clara University and a Master of Arts degree in Science & Technology Studies at Cornell University. He held a National Science Foundation grant for study in the History of Science at Cambridge University from 1998-1999.