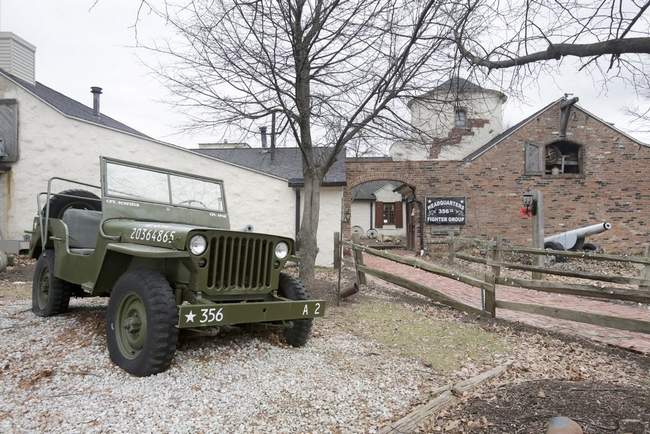 The 356th Fighter Group restaurant has been a touristic attraction since its opening in 1989, when it was owned and run by the Specialty Restaurant Corp. It was then sold to Bob and Tina Scofield in 1990.
It has been a hard week for Bob, who recalls being in the restaurant since 1989. Although he didn't own it straight away, he was there, doing all that had to be done for the good functioning of the place; he used to greet the patrons, he used to wash the dishes and cook in the kitchen and many other activities. He feels sad about closing it down. With tears in his eyes, the man admitted on caring so much about the restaurant that he considers it his own child.
But he is not the only one finding it difficult to say goodbye. Patty Lahmers was the lunch chef in at the 356th Fighter Group restaurant for four years now. She said she will miss the restaurant as it was one of the best places she worked at. She also said she will miss Bob, who was ever so nice to her and who, every time the restaurant would get too busy, would go straight to the kitchen to help her with the launch. They used to call themselves the 100s, because if you add her age to Bob's, it equals 100. It has recently changed to 101.
Another employee of the restaurant is Barbara Riff, who worked with Bob and Tina for over 8 years. She calls the whole experience "a joy", the place she met "fabulous people" and "wonderful costumers", she said. She continued saying that when one door closes, another one should open for you, the CantonRep.com reports.
"We are like a family here," said the office manager Josette Condello, who worked at the 356th Fighter Group restaurant for 20 years.
Bob and Tina never considered closing down the restaurant until last week, when one of the water pipes from the sprinkler system froze and then had a burst and flooded the whole of Scofields' dining room. Bob didn't arrive to see the disaster until 2 a.m., when a fire alarm went off in the restaurant.
A similar experience forced Bob to cancel 450 reservations for Dec. 21, last year. This is how Bob and Tine decided it might be the time to close down and move on with their lives. Although the place is already up for sale, Bob has dedicated his time to find new employment for all his 47 employees.