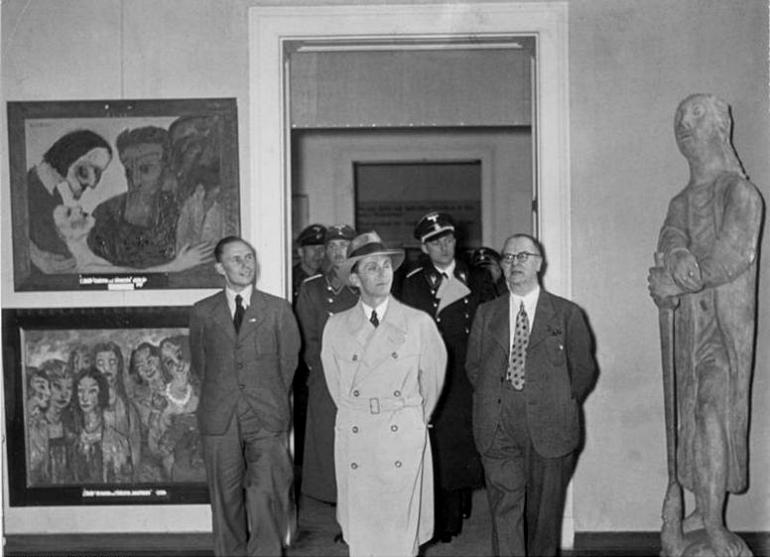 Germany has revealed 25 of the over 1,400 artworks found in the Munich flat early last year. Among them were found masterpieces by Chagall, Matisse and Rodin and many, many others, believed by authorities to have been looted by Hitler's Nazis from Jewish collectors and artists.
According to a recent statement coming from the German government, over 590 of those artworks could have been looted by Hitler and his men between 1933 and 1945. It is possible for the works to have been stolen or just bought from Jewish collectors at an extremely low price.
Jewish groups have addressed numerous letters to the German government, insisting that the paintings found in Cornelius Gurlitt's flat in Munich should be made public as soon as possible, said a source.
Steffen Seibert said on Monday that they understand the whole situation, especially why Jewish groups are asking so many questions, as they "represent older people who were treated very badly."
25 of the found paintings have already been put online and you can find them on the state-funded website – www.lostart.de , which will be updated regularly. 970 of the found works are yet to be checked by a group of experts to decide where they come from and to establish their creator.
Experts believe that about 380 works could be part of Hitler's 'degenerate art', pieces that the Führer believed to be a wrong influence on German people and artists at the time.  Also, the German Foreign Minister seems to be a little worried regarding the image and the reputation of the country, should they fail to conduct a proper investigation and publicly identify the artworks.  "We should not underestimate the sensitivity of this issue around the world," said Guido Westerwelle.
The exact legal status of the artworks is not clear yet, however, after an official routine inspection was done, the collection was estimated to be worth around 1 billion euros ($1.34 billion), the RT News reports.
A large collection of paintings has been found in Cornelius Gurlitt's flat in Munich. Gurlitt has been identified as the 79-year-old son of Nazi art dealer Hildebrand Gurlitt, one of Hitler's best men during the 'degenerate art' project. Hildebrand was assigned with the task of locating the paintings, buying them for nothing and then sell them abroad and bring new currency into the country.
Experts say the works could be returned to Gurlitt if found innocent, or Germany could nullify his ownership and keep the 1 billion euros worth collection of masterpieces.