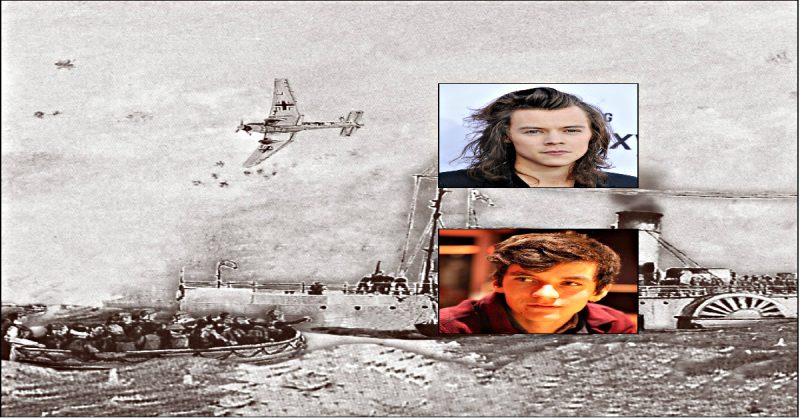 British boy band 1D's Harry Styles is set to star in Christopher Nolan's upcoming WWII Film Dunkirk, reports say. His taking his career path from music to movies is not a new move though as quite a number of recording artists have done this in the past.
Contrary to what many netizens believe, reports state that Styles went through an extensive casting search made by the director himself, along with his longtime producing partner and wife Emma Thomas, for Dunkirk. At the end, the twenty-something singer impressed the duo with his acting skills and he was able to bag a spot in the movie. So Harry looks like he will become a movie star.
Additionally, Nolan also picked a young, virtually unknown British actor, Fionn Whitehead, to join the film's cast. Accordingly, Whitehead will play one of the two lead roles in the movie. This will be a new departure for Nolan and it will be his first move into the war movie genres.
Aside from these two acting greenhorns, the movie's cast includes Tom Hardy [Inception, Mad Max: Fury Road], Mark Rylance [Bridge of Spies, BFG] and Kenneth Branagh [Cinderella, The Painkiller].
Nolan's Dunkirk is going to focus on Operation Dynamo, the operation to evacuate some 330,000 Allied soldiers from the beaches of Dunkirk in 1940. It was at the conclusion of this said mission that WWII British Prime Minister Winston Churchill uttered these famous steely words:
"We shall fight on beaches, we shall fight on the landing grounds, we shall fight in fields and in the streets, we shall fight in the hills. We shall never surrender."
Many believe that Dunkirk was one of the most important events in WW II. The fact that the British were able to evacuate their forces meant that they were able to continue the fight.The forces that the British were able to evacuate formed the core of their army for the rest of the war. If they had failed to evacuate their forces the British could have become demoralized and entered into peace talks with the Germans.
The filming for Dunkirk is set to begin in May. Nolan will, reportedly, use many locations that has connections to the historic events for this movie. The film was use location in and around Dunkirk and the south of England. This will allow the movie to realistically portray the fighting and the rescue of the British forces.
Dunkirk will premiere in July next year.