The Vietnam War ran for two decades from 1955 to 1975 and was fought by the ideologically opposed South (anti-Communist) and North (Communist) Vietnamese states.
It finally ended in 1975, with the North being victorious. The peninsula was unified into the modern day country of the Socialist Republic of Vietnam.
During the war, the South was heavily supported by the United States, while the North was aided by the Soviet Union and the People's Republic of China.
An assortment of weaponry from a number of sources was used throughout the conflict. Some of the weapons were left over from when the area had been occupied by the French and the Japanese. Most, however, was supplied by the two sides' closest allies.
The difference between this aid was that on the one hand, the North received equipment, advisors, pilots and technicians from the Soviet Union and (to a lesser degree) China. On the other hand, the United States supplied all of these to the South along with a great number of troops and other personnel.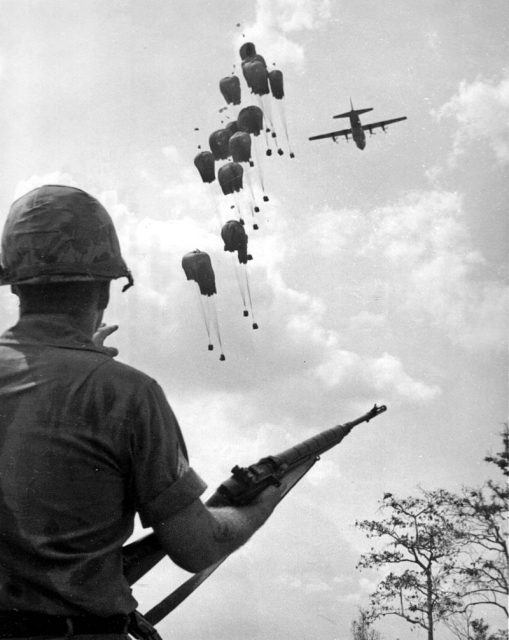 The war was, from the start, a down and dirty one, with troops fighting at close quarters in dense jungle. In such a situation, tanks and artillery were often of limited value.
Very soon, sub-machine guns and bolt-loading rifles gave way to automatic rifles. These were accurate up to a range of 328 yards (300 meters) and could lay down a large volume of fire in a smaller caliber that allowed infantrymen to carry significantly more ammunition than ever before.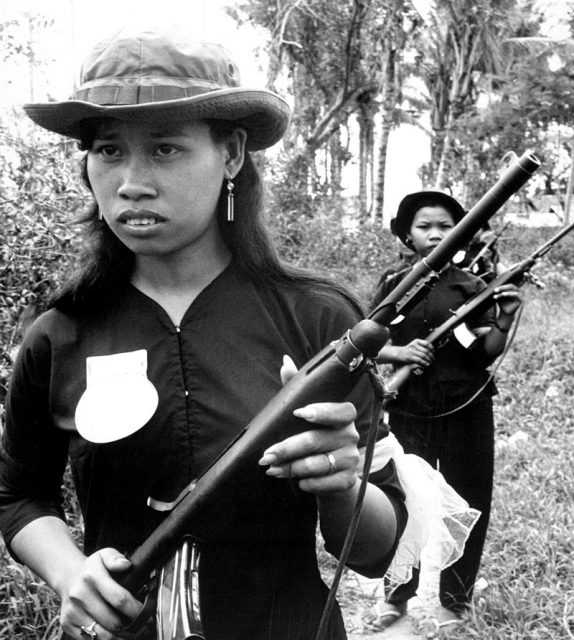 In the air, things started off as they had done in World War II with fixed-wing monoplanes driven by propellers and armed with relatively slow firing autocannons.
But by the time the conflict was drawing to a close in the mid-'70s, things had changed beyond recognition, and both sides were using high powered jet aircraft. These planes were capable of speeds nearing twice the speed of sound. They also had the ability to scan vast areas of the sky with their onboard radar.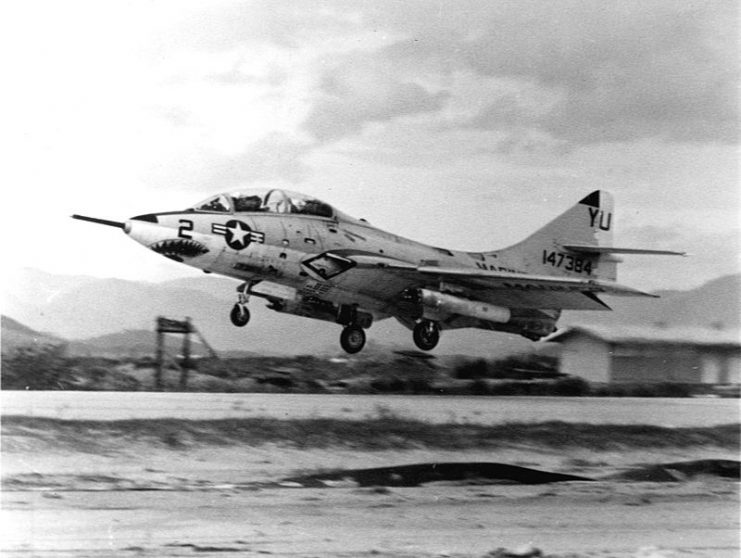 World War II-era autocannons had given way to Gatling-style rotary cannons that were capable of firing nearly ten times faster than their predecessors. These were backed up with multiple infrared and radar-guided air-to-air missiles which were becoming increasingly more sophisticated and reliable.
Over the course of the war, many new technologies appeared and matured. New weapon systems were introduced that allowed for improved and highly effective tactics.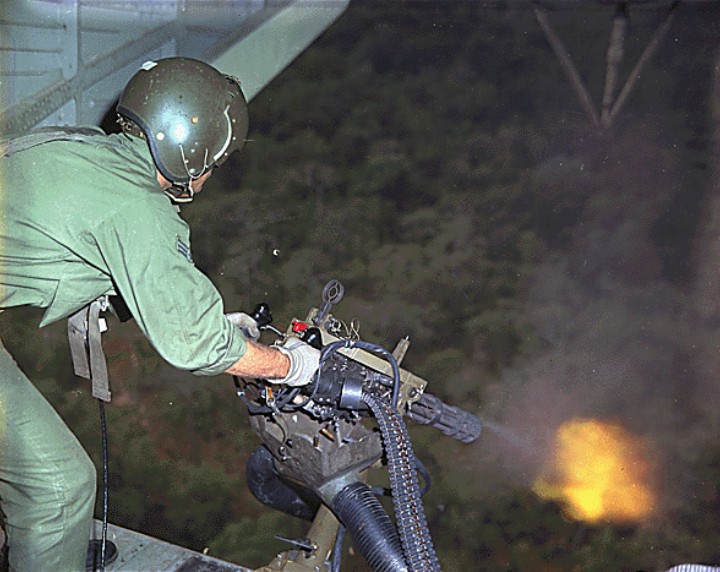 Nowhere was this more so than with the introduction of Soviet surface-to-air missiles (SAM) which stripped aircraft of the safety they gained in flying high.
In response, the US was forced to develop electronic countermeasures (ECM) or fly nap-of-the-earth, desperately hugging the curves and contours of the landscape.
The US rapidly developed and equipped their aircraft with some last line of defense countermeasures in the form of chaff and decoy flares in an attempt to fool enemy missiles.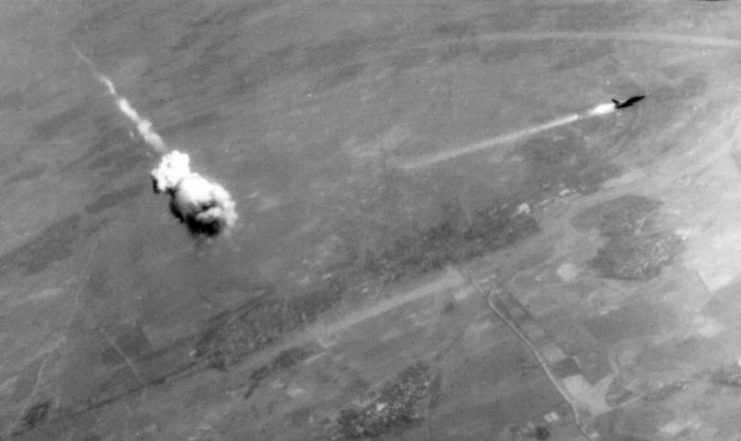 Chaff is designed to confuse enemy radar and is made up of small strips of aluminum foil that are dispensed in large quantities. This not only masks an aircraft radar signature but it also produces a false reading that can draw a radar-guided missile away from its target.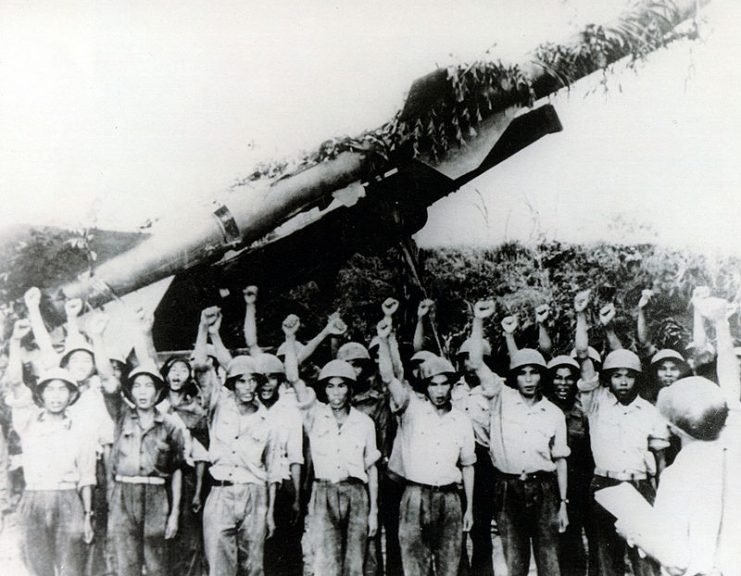 A flare dispenser does much the same thing but is designed to fool an infrared guided missile. It fires intensely hot and bright flares in an effort to mask the aircraft and attract incoming infrared missiles.
The US also attempted to neutralize the SAM threat in a more direct manner by deploying dedicated anti-SAM aircraft called Wild Weasels.
The sole task of the Wild Weasels was to destroy the enemy SAM launchers and their command radars. To do this, they used specially developed radar-seeking missiles that sought out and locked onto enemy radar emitters.
Of the many innovations that were introduced during the war, the Americans' use of the helicopter was a game changer. Though it did not win the war for them, it nevertheless gave them a much-needed edge in the inhospitable jungles of Vietnam.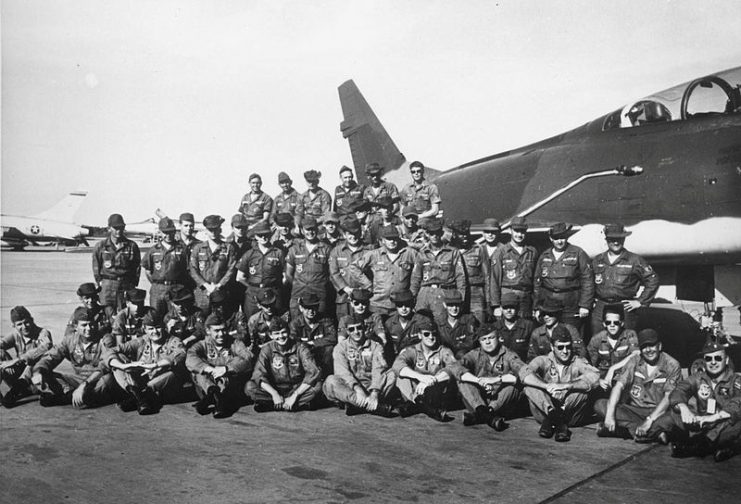 The helicopter's ability to go at high speed where trucks or even Short Take Off and Landing aircraft could not go was invaluable. Helicopters were able to deploy squads of infantry, seemingly at a moment's notice, and then support them with volleys of unguided missiles and a hail of bullets.
But not all new or existing weaponry was suited to the type of warfare the Vietnamese landscape demanded.
For example, tanks or the new anti-tank guided missiles were unusable. Both NATO and the Warsaw Pact countries had heavily invested in these weapons (to the tune of billions of dollars) and had built them in the tens of thousands. However, these vehicles were best suited to a more conventional war in the European theater.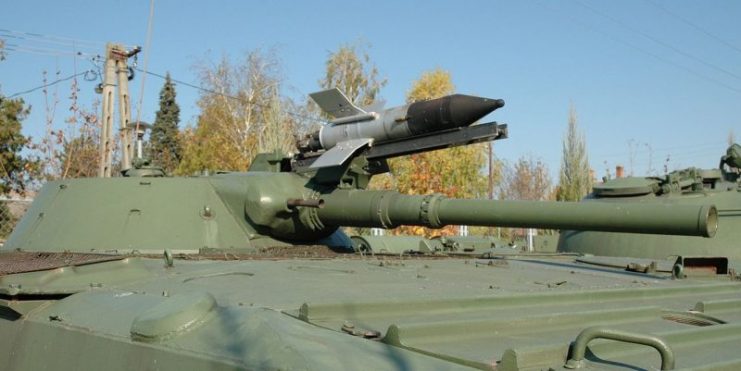 Warships and submarines were also unable to play an important role in the conflict. Aircraft carriers were of some significance since, with their new and versatile aircraft, they were capable of launching devastating air power from hundreds of miles away.
But despite all this high-tech weaponry and innovations, the Viet Cong constantly proved that a group of irregular troops armed with rugged small arms and Rocket Propelled Grenade launchers could wreak havoc on even the best-supplied army.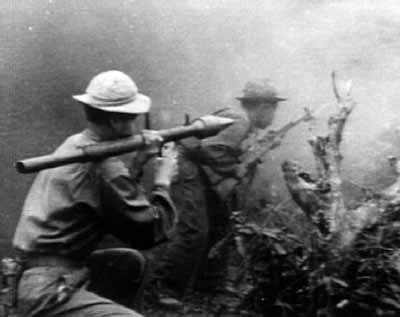 As the war drew to a close, a new generation of weapons started to appear that would have thrived earlier in this conflict.
These included weapons such as the US A-10 Warthog ground attack aircraft and improved versions of both the M-16 and AK-47. There were also shoulder-mounted infrared low-altitude SAMs which would have added yet another threat to low-flying aircraft.
Read another story from us: Why Did The US Dump $10 Million Worth of Helicopters in The Sea?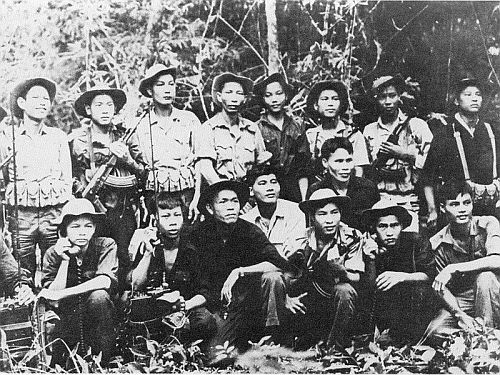 As the Iraq conflict would prove years later, armed forces are rarely prepared for a long war which involves a large counter-insurgency element. In such cases as these, an army needs to learn to adapt its weapons and tactics as it goes along.