Theodore Roosevelt IV is one of many in a long line of namesakes. His most well-known relative is his great-grandfather, Theodore "Teddy" Roosevelt, who served as the 26th president of the United States from 1901-09. As interesting as his story is, the younger Roosevelt is not without an interesting tale of his own.
While today known for being a prominent investment banker and conservationist, Roosevelt is also a veteran of the Vietnam War. Depending on the source, he either served as a US Navy SEAL or a frogman. He's had a unique life, moving from the military into many different fields of activism.
Theodore Roosevelt IV's youth
Theodore Roosevelt IV was born on November 27, 1942 as his parents' only son. One of the Oyster Bay Roosevelts, he attended Harvard University, receiving his bachelor's degree in 1965. While there, he was part of the prestigious Porcellian Club, which is often considered to be in the same league as other Ivy League secret societies.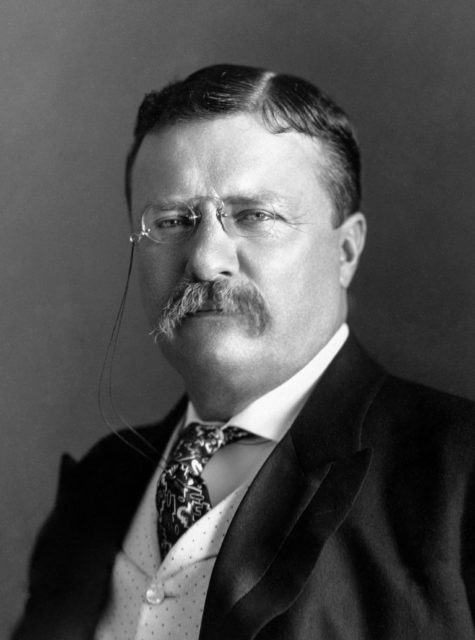 After completing his degree at Harvard, Roosevelt was commissioned in the US Naval Reserve as an ensign. He completed training with Underwater Demolition Team 11 (BUD/S Class 36), serving as an officer. Following this, he served two years in Vietnam.
Service during the Vietnam War
There's a lot of legend surrounding Theodore Roosevelt IV and his naval training. One version, in particular, says that, instead of using a typical 120-pound log for training, he was given one that was much larger and heavier. Instead of complaining, he put up with it and the jokes that accompanied it. He was also supposedly given the nickname "T-4" during his training.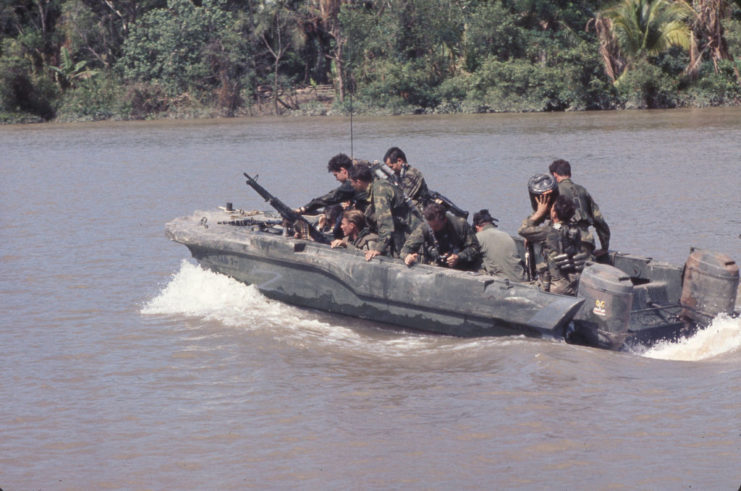 Little is known about Roosevelt's service during the Vietnam War. However, there is significant information about the role Underwater Demolition Teams (UDTs) and the Navy SEALS played. The US Navy first joined the conflict in 1958, but it wasn't until 1961 that the UDTs took an active role, training Southern Vietnamese troops.
The team Roosevelt served with was awarded the Naval Unit Commendation in 1966. Later in the war, these troops and SEALs provided support to other US soldiers during amphibious actions, as well as took on more traditional frogmen roles, destroying obstacles and enemy bunkers along shorelines.
Theodore Roosevelt IV returns Stateside
After completing his service in Vietnam, Theodore Roosevelt IV returned to the US. In 1970, he married Constance Lane Rogers, with whom he had a son. He also decided to go back to school, earning his MBA in 1972. While Roosevelt was completing his degree, he was also a member of the Harvard Business School Rugby Club.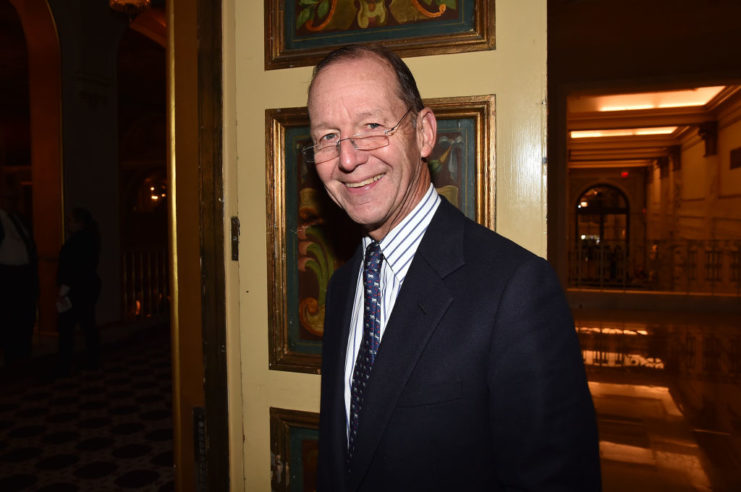 Entering into the professional workforce in 1972, Roosevelt began working for Lehman Brothers as a general banker in domestic corporate finance. Although no longer on active duty, he remained with the US Naval Reserve and earned a promotion to the rank of lieutenant commander on April 1, 1974. For a time, he served with the US Foreign Service in Washington and Burkina Faso.
Work with the American Legion
As a veteran himself, Theodore Roosevelt IV was asked to serve as the chair of the American Legion's 100th Anniversary Committee, a position he graciously accepted. He was asked, in part, because of his family ties to both the US military and the creation of the Legion, as his grandfather, Theodore Roosevelt Jr., is often considered to be one of its founders.
Of the appointment, Roosevelt said, "I am honored and even more humbled by the opportunity to work with The American Legion to help it discharge the nation's obligations to its veterans. The American Legion – what it has done, what it is doing and what it will continue to do – is exactly what my grandfather and his fellow co-founders intended to achieve."
Theodore Roosevelt IV's environmental activism
Theodore Roosevelt IV's work with the American Legion is not the only philanthropic endeavor he's undertaken. Perhaps the most extensive project is his continued dedication to conservation and environmentalism. He's the secretary of the Climate Reality Project, a member of the Governing Council for The Wilderness Society, the board chair for the Center for Climate and Energy Solutions, and a trustee for the American Museum of Natural History.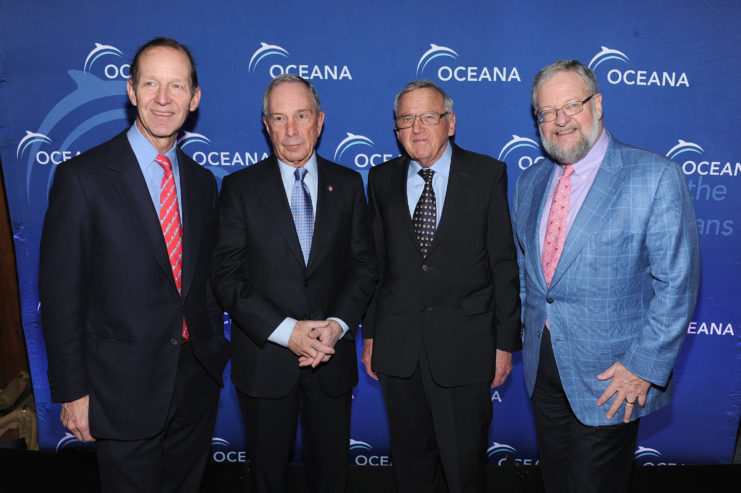 More from us: John McCain Survived Being Imprisoned By the North Vietnamese for Over Five Years
Roosevelt has been asked to speak on numerous occasions about the environment at different universities and conferences, and for international climate summits. He's also involved in various other organizations, such as the Cultural Institutions Retirement System; Represent.Us, which helped craft the American Anti-Corruption Act; and the Council on Foreign Relations.