A number of soldiers distinguished themselves during the Vietnam War, but few displayed the bravery of Paris Davis. One of the first African-American officers in the US Army Special Forces, he exemplified the characteristics of a dedicated leader by refusing to leave his men during an enemy ambush. Nearly 60 years after his heroics, he was awarded the Medal of Honor – the result of a push by those he served alongside in Vietnam.
Paris Davis' entry into the US Army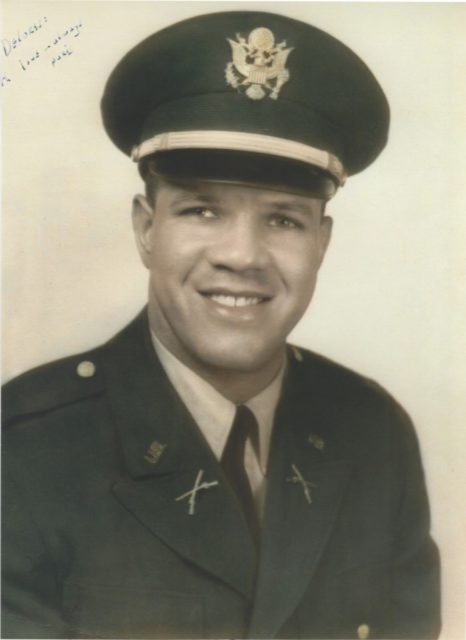 Paris Davis was born on May 6, 1939 to a foundry worker in Ohio. Growing up, he had an interest in the US military and sports, diving into both during his time at Louisiana's Southern University. Studying political science on a Reserve Officers' Training Corps (ROTC) scholarship, he was a member of the school's football team and named an All-American halfback.
Davis joined the US Army in 1962 and quickly rose through the ranks with his intelligence and strength. Before long, he was named one of the first African-American officers in the Special Forces, a notable achievement, given the country's racial tensions at the time.
He was named captain of the 5th Special Forces Group and pre-emptively warned by his commander that he'd have to work twice as hard to earn his men's respect, due to his skin color. As such, he immediately informed his troops that referring to him with a name other than "sir" would result in them being knocked to the ground.
Deployment to Vietnam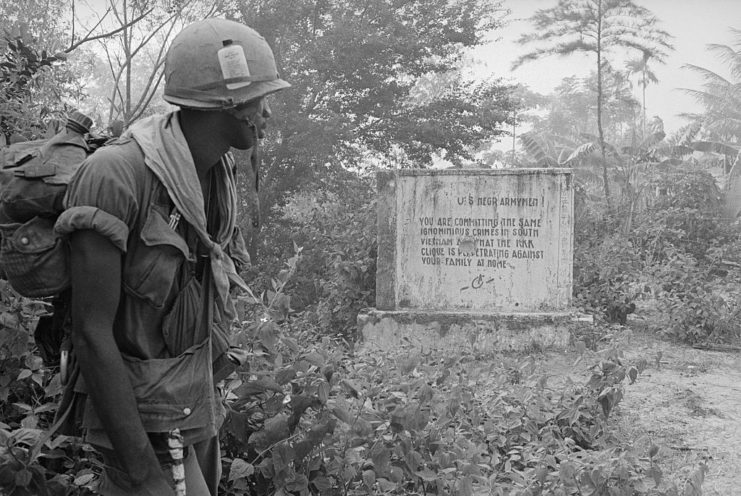 Paris Davis and his men were deployed to Vietnam in early 1965 and airdropped into a remote farming region in Bình Định province. The area was a main thoroughfare for Viet Cong guerrillas and North Vietnamese Army (NVA) troops, and the Green Berets were tasked with training a force of local volunteers.
Davis first distinguished himself in May 1965, when he rescued an aviation fuel truck driver in Bồng Sơn. While filled with fuel, the truck jackknifed and rolled on its side, trapping the driver. With complete disregard for his own safety and against the wishes of the vehicle's operator, Davis jumped into action and rescued him. As he carried the man away, the truck exploded into flames.
For his actions, Davis was belatedly awarded the Soldier's Medal in 1968.
Paris Davis didn't want to leave any man behind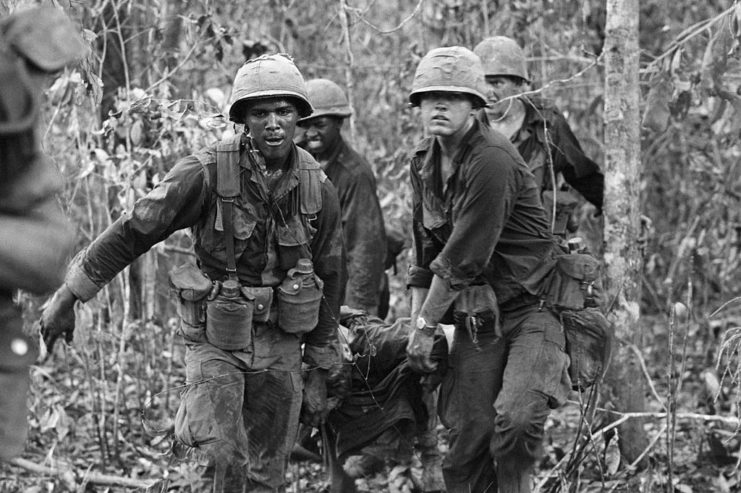 Paris Davis didn't wait long to further distinguish himself in Vietnam, risking his life for his men during an enemy attack in June 1965. The day began early for him, the 12 servicemen with the 883rd Regional Forces Company and the accompanying 90 South Vietnamese volunteers. They'd been tasked with conducting a surprise raid on an NVA camp deep in the jungle.
Davis and Master Sgt. Billy Waugh stormed into the enemy commander's hut and killed him at close range. At the same time, the other members of the group threw grenades and shot their rifles. The majority of the NVA troops were caught unawares and killed in their cots. Some, however, heard the commotion and escaped into the jungle.
Considering the raid a success, Davis and his men started making their way back to camp. That's when they heard the sound of bugles, signaling an impending ambush by the NVA – and a rather large one, at that. The team was pushed into a rice paddy with no cover as sniper fire rained down on them. Three bullets struck Waugh, while another hit the medic in the head. A mortar blast also knocked out the group's weapons specialist.
Frequently exposing himself to enemy fire, Davis rallied his unit and directed their own small arms fire throughout what became a 19-hour standoff. He himself suffered severe injuries to his leg and hand, with a grenade blast practically tearing off his trigger finger. Despite his injuries, he continued to evacuate his wounded comrades, even as air support arrived and dropped bombs over the area. Among those he rescued was Waugh.
A colonel watching the engagement from above ordered Davis to seek shelter, but he refused, as it meant leaving behind his men. He frequently shot his M16 rifle with his pinkie finger while sprinting to the injured and dragging them to safety. When relief arrived, he refused medical aid for himself until everyone had been evacuated. It's widely believed his efforts ensured each member of his team made it out alive.
Recommended for the Medal of Honor
Following the engagement, Paris Davis was awarded the Purple Heart and Silver Star. His commander, Maj. Billy J. Cole, also immediately nominated him for the Medal of Honor, blown away by his bravery and dedication to his men. Concerned over the slow speed at which things were progressing, Cole ordered an inquiry, which found no record of the original nomination. Still believing his soldier deserved the honor, Cole, again, nominated him.
Years passed without any word on whether or not Davis had been approved for the Medal of Honor. Frustrated, his teammates pushed for him to receive the decoration, only to be met with silence. It was later found the second nomination had also gotten lost, leading many to believe he was being skipped over simply because of his skin color.
Davis continued to serve in the US Army, eventually becoming commander of the 10th Special Forces Group. Following his retirement in 1985 at the rank of colonel, he started The Metro Herald, a Virginian newspaper dedicated to covering civil rights issues and the accomplishments of African-American residents.
In 2019, Davis was inducted into the Ranger Hall of Fame.
Paris Davis is presented with the Medal of Honor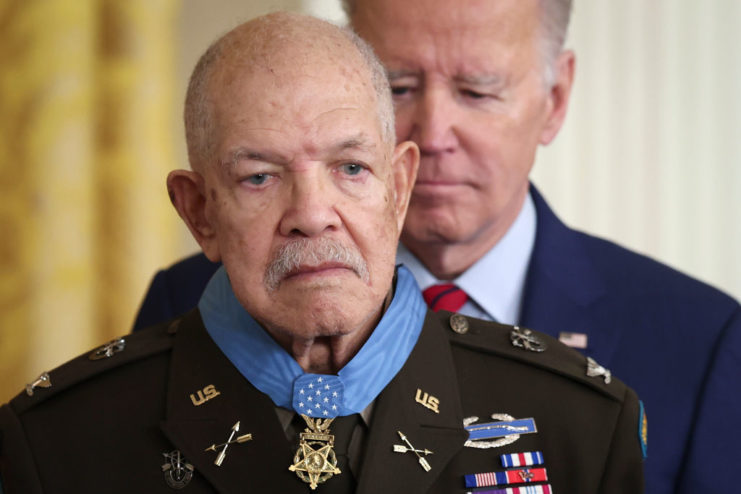 Some two years later, it was announced that then-Acting Defense Secretary Christopher Miller had ordered an expedited review of the Green Beret's lost Medal of Honor nomination. Despite the deadline being March 2021, there was little in the way of updates. That is, until November 2022, when a Pentagon official told Military.com that the nomination had been approved by Gen. Mark Milley, chairman of the Joint Chiefs of Staff.
Paris Davis' nomination was passed to Defense Secretary Lloyd Austin, who approved it and sent it to President Joe Biden's desk for further approval.
More from us: Mayaguez Incident: The Post-Vietnam Rescue Operation that Left Over 40 Americans Dead
On March 3, 2023, nearly 60 years after Davis' heroics in Vietnam, he was awarded the Medal of Honor at a ceremony held at the White House. Speaking at the presentation, Biden called the veteran a "true hero" and "everything this medal means […] brave and big-hearted, determined and devoted, selfless and steadfast – America."