The submarine USS Miami (SSN-755) was decommissioned as a result of a planned fire that caused significant damage. Although there appeared to be no malicious intent behind the incident, the vessel still suffered enough destruction that the US Navy made the decision to scrap her. The individual responsible is still serving his prison sentence.
USS Miami (SSN-755)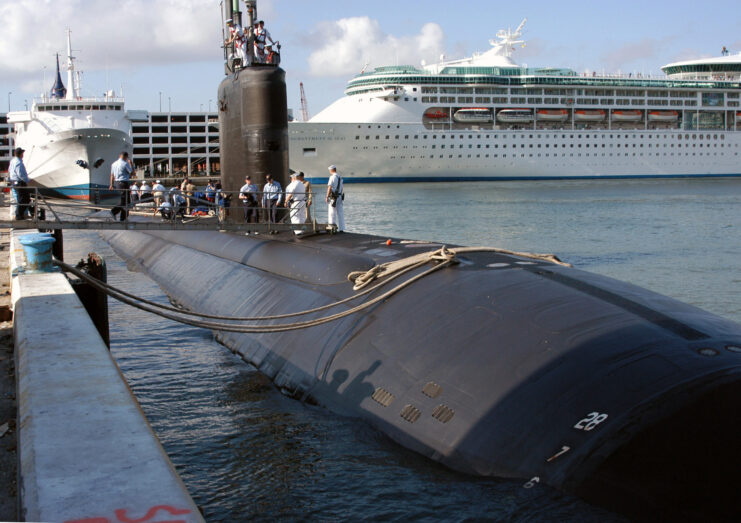 The USS Miami was a Los Angeles-class nuclear submarine built by the Electric Boat Division of General Dynamics Corporation. Work began on October 24, 1986, and she was launched just over two years later. She fell under the command of Cmdr. Thomas W. Mader upon her commissioning on June 30, 1990.
Most notable about Miami's service career was that she became the first submarine to participate in combat operations in two different theaters since the Second World War. She was active in both the 1998 bombing of Iraq (codenamed Operation Desert Fox) and the NATO bombing of Yugoslavia in the early-to-middle part of 1999 (codenamed Operation Allied Force). Her ability to fire cruise missiles led to her being nicknamed "Big Gun" during this time.
Though her homeport was in Groton, Connecticut, Miami arrived at the Portsmouth Naval Shipyard in Kittery, Maine on March 1, 2012. She was to remain there for a planned 20-month overhaul and upgrade.
A fire is set aboard the USS Miami (SSN-755)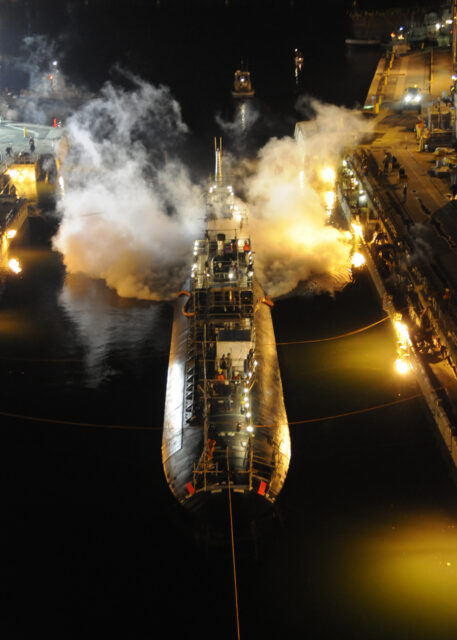 On May 23, 2012, a fire broke out aboard the USS Miami that quickly spread and caused considerable damage. It was determined the blaze had been set by 25-year-old shipyard worker Casey James Fury, who'd been hired to perform painting and sandblasting work onboard the submarine. Apparently, Fury had set fire to a plastic bag full of rags, which he left on a bunk in a stateroom. It burned for 12 hours, and more than 100 firefighters were required to put out the blaze.
The fire caused damage to Miami's forward components, including her command and control center, living quarters and torpedo room. Thankfully, it didn't spread toward the rear of the submarine, where the nuclear propulsion components were held. Seven (some sources say five) firefighters were injured while trying to squelch it.
Fury told authorities that he'd set the fire because he'd been suffering an anxiety attack and wanted to go home. About three weeks following the blaze, he tried to set another smaller fire on Miami, saying, again, that he'd wanted to go home and that his anxiety was to blame. He subsequently pleaded guilty to two counts of arson and was sentenced to 17 years in federal prison. He was also ordered to pay $400 million in restitution.
Decision to decommission the submarine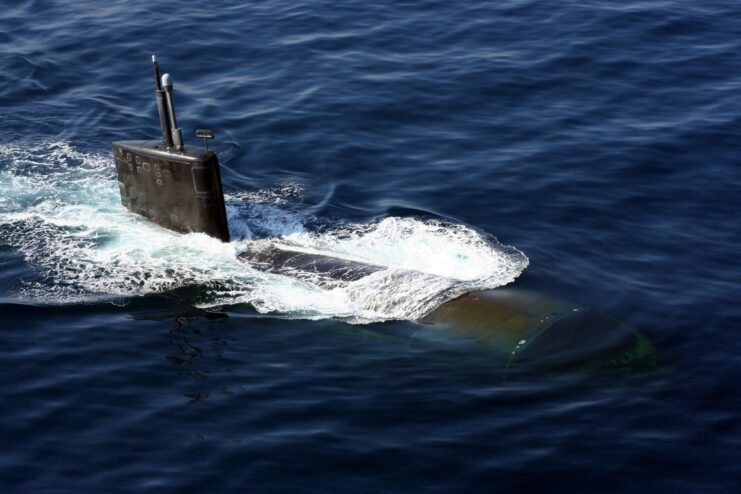 Initial estimates put the financial damage of the fire aboard the USS Miami at $450 million. It was determined there was little major damage, and the Navy decided to try and repair the submarine. The goal was to use spare parts from decommissioned vessels, so that work could be completed by the middle of 2015.
When repairs began, however, budget cuts were made and other issues arose, causing costs to balloon to $700 million. As such, the Navy decided, instead, to scrap Miami.
The USS Apache (ATF-67) and Navajo (AT-64) aided in towing Miami to the Puget Sound Naval Shipyard for dismantling, after which she was destined for a federal repository in Idaho. Upon her arrival at the shipyard, workers removed her equipment and systems, emptied her hydraulic fluids and oil, de-energized her electrical systems, and removed her main battery.
Casey James Fury claims he's not guilty of setting the blaze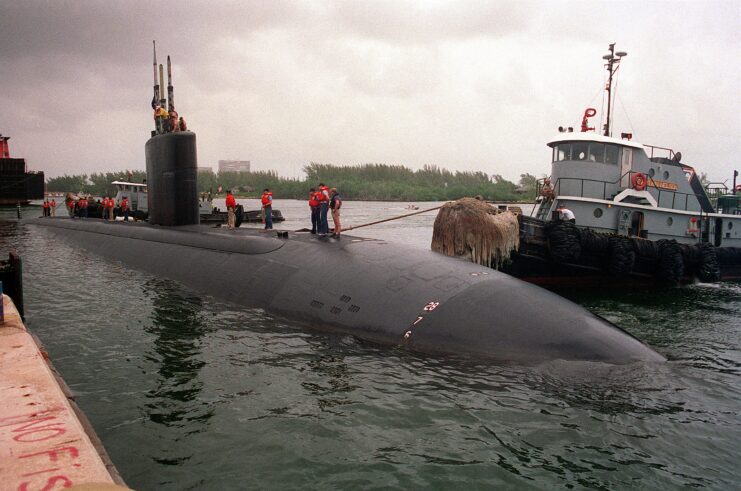 In 2015, Casey James Fury claimed he was innocent of the charges against him and hadn't started the fires. He alleged he was forced to make a false confession, as he was being threatened with life in prison. "I don't believe I'm responsible," he told The Portsmouth Herald from the federal penitentiary in Fort Dix, New Jersey. "I don't believe I did it. I don't remember doing it."
Fury claims that it wasn't long after he'd begun working at the shipyard that he developed anxiety and depression, and began having panic attacks. He also told the publication that, at that time, he'd been suffering with addiction, often mixing alcohol with prescription medication. He believes these factors weren't taken into consideration during his trial and wants a judge to take a second look at his sentence.
More from us: A B-2 Spirit Was the Victim of the Most Expensive Crash in US Air Force History – $1.4 Billion!
As a result of his inebriation, Fury said he couldn't even remember making the confession. "I don't think I remember going to work that day," he said. Regardless of these revelations, he's still serving out his sentence.