Submarines are typically built to house a sizeable crew, given the amount of time they're expected to serve beneath the ocean's surface. There was one, however, that turned that concept on its head. The Deep Submergence Vessel NR-1 – simply NR-1, for short – was a Cold War-era vessel designed and built by the US Navy. At 45 meters long, she was the smallest nuclear-powered submarine in the history of the US military.
Why was the NR-1 constructed?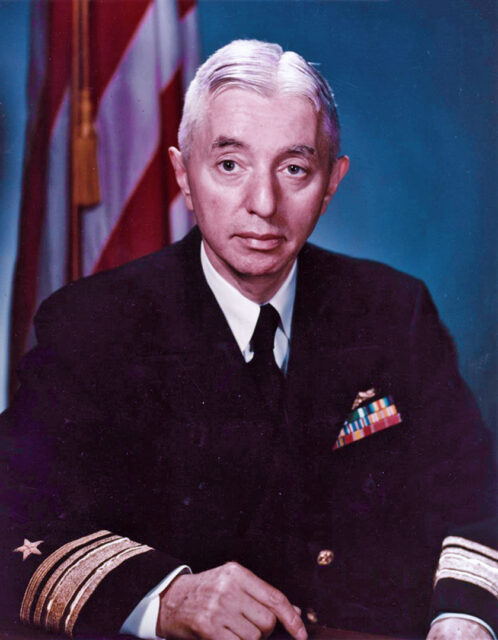 The origins of NR-1 date back to the Cold War. Among those who were instrumental in the submarine's construction was Adm. Hyman Rickover, the director of the US Naval Reactor Office who spent three decades overseeing the development of nuclear-propulsion.
Rickover had envisioned a fleet of mini submarines to perform search and rescue/recovery operations, as well as underwater research. He also ordered that the vessels avoid being allocated as warships, to avoid the oversight a typical ship would have under the US government's various bureaus.
While the intention was for numerous Deep Submergence Vessels to be built, NR-1 wound up being the only one, due to budget constraints. What's more, she was never officially commissioned, despite seeing service in the depths of the world's oceans.
NR-1 specs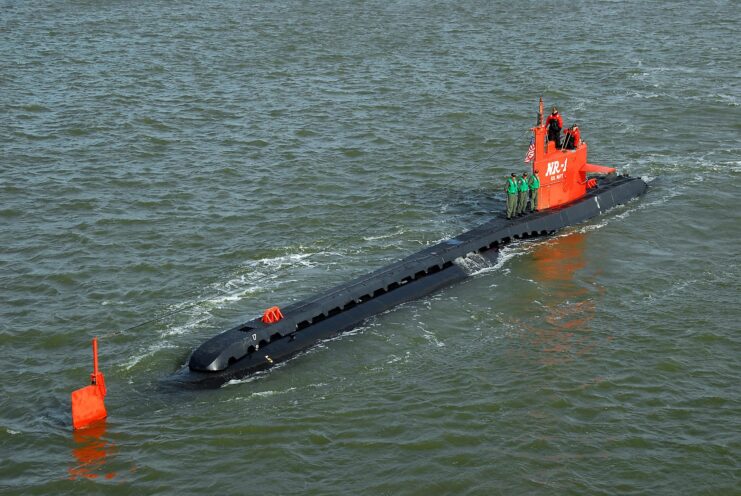 NR-1 was constructed by General Dynamics' Electric Boat Division in Groton, Connecticut.
The submarine was just 45 meters long and had a displacement of 400 long tons. Given this, she could only house a crew of around 10-13, who remained onboard the vessel for up to a month. There were no bathing facilities, nor a kitchen, so they had to live off of frozen TV dinners and bathe once a week with a bucket of water. As well, they had to burn chlorate candles to ensure they had an adequate supply of oxygen.
NR-1 was powered by a single nuclear reactor and one turbine generator. These, paired with the submarine's two propellers and four ducted thrusters, produced speeds of up to 4.6 MPH, rather slow when compared to other underwater vessels operated by the Navy. NR-1 was so slow, in fact, that she needed to be towed out to sea by a surface vessel.
Given her intended purpose, NR-1 featured sophisticated computer and sonar systems, a claw for recovery operations, three view ports, a basket to deposit items located on the seafloor, bottoming wheels, exterior lighting, a television periscope, a TV and still cameras, and a manipulator that could be fitted with different cutting and gripping tools.
Searching for the remnants of the Space Shuttler Challenger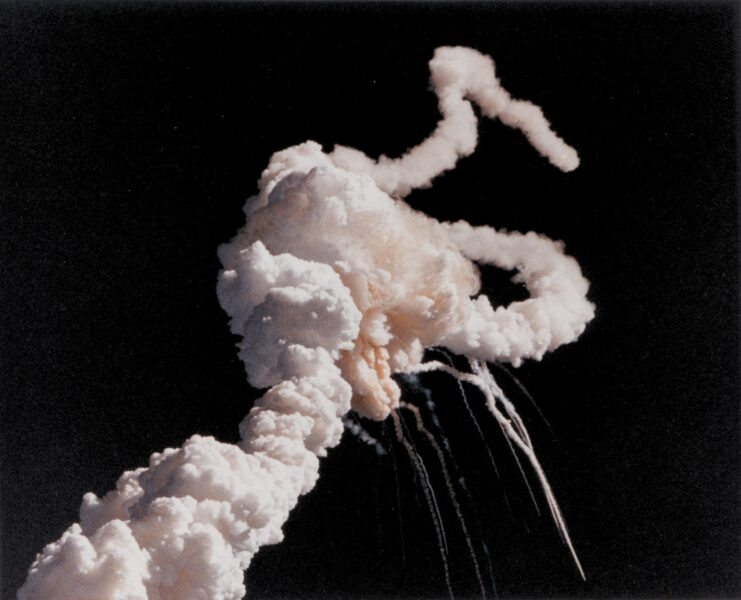 NR-1 underwent sea trials in August 1969. Over the course of the 1970s and '80s, she conducted classified operations, in which she collected items from the seafloor. The details of one that occurred in 1976 were shared with the public and involved the submarine recovering parts of an AIM-54A Phoenix-equipped Grumman F-14 Tomcat that had been lost from the deck of an aircraft carrier.
In 1986, the Space Shuttle Challenger exploded just over a minute after launch, resulting in the deaths of its entire crew and marking the first time a Space Shuttle was destroyed in a mission incident. NR-1 was part of the recovery effort, tasked with identifying and recovering parts of the spacecraft.
Another notable mission occurred in 1995, when NR-1 and her support ship, the MV Carolyn Chouset, were used to explore the wreck of the HMHS Britannic. The sister ship of the RMS Titanic had sank off the coast of Greece after hitting a German sea mine in World War I. The submarine was perfect for the task, given her ability to hold steady in position for extended periods of time.
Deactivation and salvage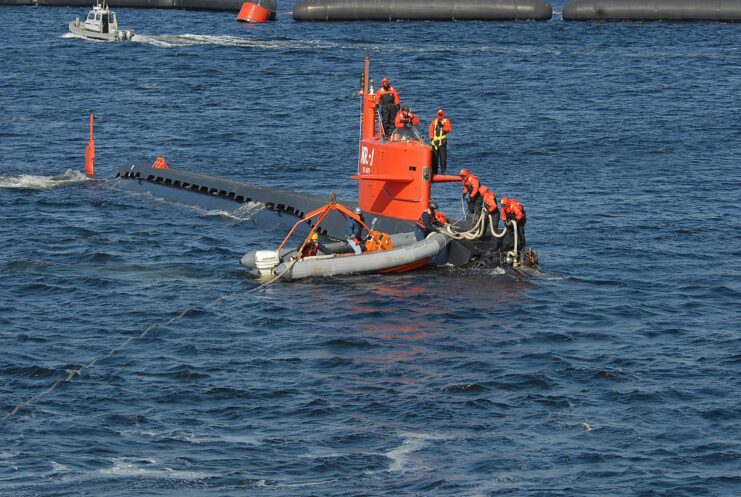 In 2008, NR-1 was deactivated at her home base in Groton, after which she was sent to Portsmouth Naval Shipyard for de-fueling and Puget Sound Naval Shipyard for scrapping. Five years later, in November 2013, it was announced that salvaged pieces of the submarine would be put on display at the Submarine Force Library and Museum, in Groton.
More from us: The 50-Year Battle to Clear Charles McVay III's Name In the Sinking of the USS Indianapolis (CA-35)
A number of those who served aboard NR-1 are still alive, and upon learning about her salvage shared stories of their time as crew members. While unable to share specifics about their operations, given the classified nature of their work, they've all said that the submarine was one of their most fascinating assignments.