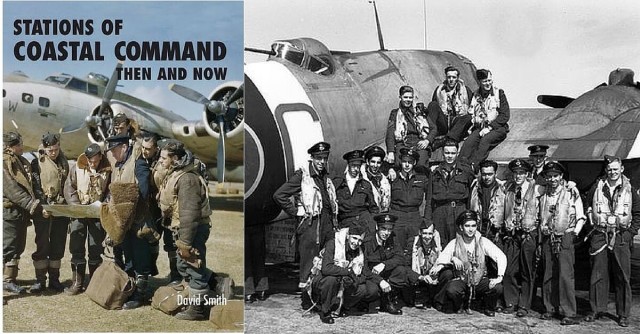 Books from After The Battle continue to have a strong influence on me and during this hugely important year for me as a writer I am pleased to see yet another new book in a stable that offers so much for history buffs and fans of archive photography. The chaps at Hobbs Cross have been busy hoovering up swathes of Britain's aviation past in recent times and the trend continues with this typically informing and enjoyable look at the stations operated by the RAF's Coastal Command.
The usual recipe applies with both the past and present carefully overlaid to present attractive and informative introduction to a good number of aerodromes in the British Isles and beyond. Author David Smith is correct when he describes Coastal Command as the Cinderella of the RAF. Bridesmaids they may have been, but the truth of their importance to ultimate victory is  shown in the number of U-Boats destroyed and much more besides. Coastal Command may have been denied the four engine bombers jealously guarded by Arthur Harris, but they made the most of a wide range of American and British types.
Units of Coastal Command operated from bases spread the length and breadth of the United Kingdom and they also flew from Gibraltar, the Azores and Iceland. A number of these original stations survive as bases of the ever-diminishing British armed forces, while many more have virtually disappeared. The only one familiar to me is at St Eval in Cornwall where I spent a few crazy summers while a mate of mine lived there over thirty years ago. I can remember criss-crossing the old runway on regular jaunts in a series of now classic Fords – a type of car often known as a Dagenham Dustbin. My interest in the aerodrome wasn't matched by my mates, and it is a pity I never stopped to pay my respects or take any photos.
The rest of Mr Smith's book takes us to a number of places I knew of and quite a few I didn't. It is fascinating seeing what remains of these wartime bases and, as if often the case, there is often very little at all for us to identify at some locations. Then and now comparisons are the trademark of these stunning books and standards are maintained here. As is the case these days this volume comes with a number of colour images and I am surprised how novel I still find this to be. The use of colour has definitely added something else to these books, giving them a vibrancy a younger audience will appreciate but none of the authoritative style or spirit is lost.
It's probably true to say the best-known type operated by Coastal Command was the Sunderland flying boat, a truly magnificent aircraft. Catalinas and Liberators were equally as important and the command had teeth in the shape of a succession of torpedo bombers including the Bristol Beaufort. The courageous Kenneth Campbell earned a posthumous Victoria Cross flying one in an attack on the battleship Gneisenau that saw her severely damaged. He flew from St Eval.
I am impressed that the author has been diligent by including the bases used outside the UK. I had not known the Azores, an ostensibly neutral Portuguese territory, was used in this way. The author reminds us that having access to bases out in the Atlantic gave a wider range of air cover for shipping and this was vital for ultimate success in the war against the U-Boats and surface raiders.
As ever, much of the fabric of victory in the Battle of the Atlantic has faded away over time and this book is a great way of reimagining how it all looked seventy years ago. The role of Coastal Command in achieving final victory over the Third Reich cannot be over emphasised and while they may have been in the shadow of the bomber and fighter boys, the men who flew long and dangerous hours over miles of threatening seas deserve our deepest respect. David Smith has done them proud with this typically robust and appealing slice of history from After The Battle. This is definitely one for aficionados of the format whether as pure histories or as battlefield guides. How many times have I told you I love these books? Perhaps too many! No matter. This book is another in a long line of gems and I personally am looking forward to see what the publishers do next. Top marks.
Reviewed by Mark Barnes for War History Online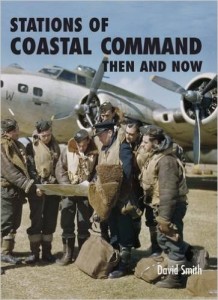 By David Smith
After The Battle
ISBN: 9 781870 067874