Every so often I am presented with books I can enthuse about but not to any great length and my masters in the WHO version of the Eagle's Nest have been known to be exacting about the minimum Barnes word count. With this in mind here is a round up of some armour related titles I can easily describe in a few paragraphs rather than wax lyrical to the point of no return.
First up we have two decent reads from the prolific tank historian Steven J Zaloga. He uses the well-tried format of Osprey soft backed books to tell the story of interesting aspects of the history of armoured warfare.  In EARLY US ARMOR Tanks 1916-40 he gives a concise account of the development of American tanks between the two world wars. The narrative takes us from the unwieldy clones of British rhomboids at the beginning and concludes with the genesis of the M3 Lee and the M4 Sherman.
Mr Zaloga covers this progress with an assured writing style we have seen on a number of occasions and I found his adroitly entitled chapter on J Walter Christie particularly useful. I cannot begin to imagine what a nightmare the maverick engineer was to deal with and it is easy to see what the US military became so exasperated and looked elsewhere for their armour. But this is all a distraction from the developments the US Army could accept and for such a modestly sized book this one manages to pack in a great deal of history. Books like this act as an aperitif encouraging the reader to expand their diet of history subjects. Drink up!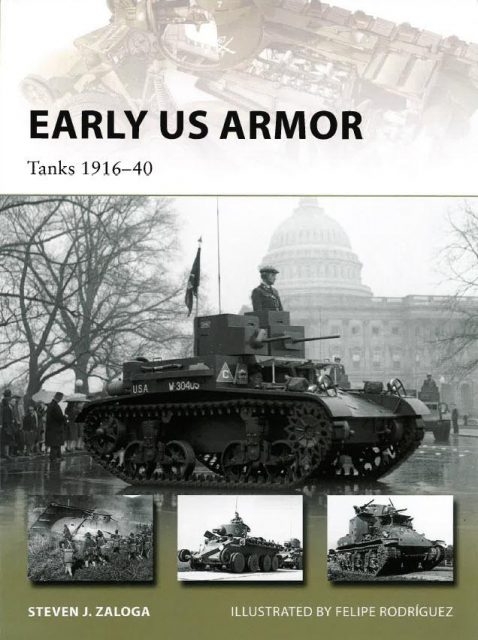 EARLY US ARMOUR
Tanks 1916-40
By Steven J Zaloga
Osprey Publishing
ISBN; 978 1 4728 1807 2
Mr Zaloga isn't quite finished exorcising the ghost of J Walter Christie in this next offering from Osprey in the form of PANZER 38(t) VS BT-7.  I have to admit I have had a soft spot for the 389(t) since I built a Fujimi kit of one a million or so years ago. My mum took a liking to the finished model and used to keep it in a cabinet with her best china. I think it is in my loft these days.
This series of books uses the clever device of picking out elements of a bigger story to focus on, thus drawing the reader in to the drama in a subtle and satisfying way.  As ever, the use of archive photography and artwork is handled with aplomb. I really like the crisp and clean layout and the overall effect is to leave me wanting more.  The BT-7 was, itself, a close relative of better things to come from Soviet tank design, but it wasn't a straightforward route by any means to get to the birth of the T-34. This book is the kind of scene setter I have no difficulty in recommending.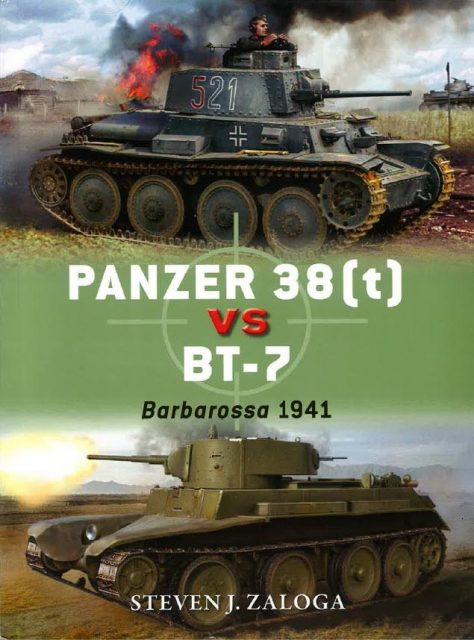 PANZER 38 (t) vs BT-7
Barbarossa 1941
By Steven J Zaloga
Osprey Publishing
ISBN: 978 1 4728 1713 6
I also have in front of me three of the excellent books aimed at model makers written by Dennis Oliver in the Tankcraft series from Pen & Sword. I really enjoy this stuff because I was once a keen model aficionado who abandoned it all for photography as a teenager. I have never lost my love for models be they plastic or die cast and my office at home is full of the things.
This time round we are looking at the Churchill, Panther, Tiger I and Tiger II. As with previous outings, the author looks at the real thing before taking a stroll down memory lane to review the range of kits and accessories out there wrapped around some stunning examples of model building and painting. I will repeat; these books are inspirational to young model makers and quite a few older ones, too. They come in at extremely good value and more titles are being added to the roster all the time. There is nothing to find fault with.
Recommended.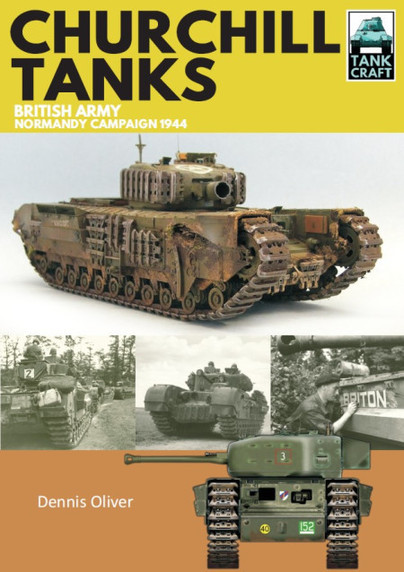 CHURCHILL TANKS
British Army
North-West Europe 1944-1945
By Dennis Oliver
Pen & Sword
ISBN: 978 1 52671 088 9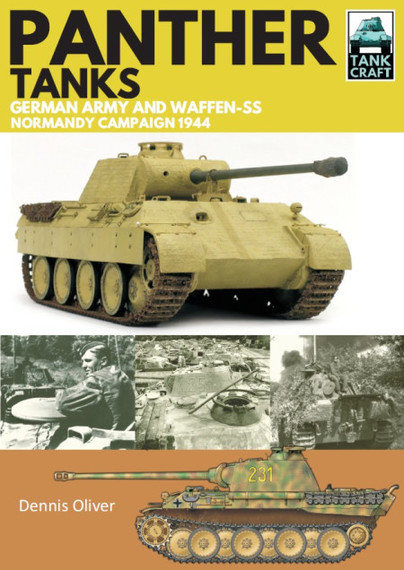 PANTHER TANKS
German Army and Waffen SS
Normandy Campaign 1944
By Dennis Oliver
Pen & Sword
ISBN: 978 1 152671 093 5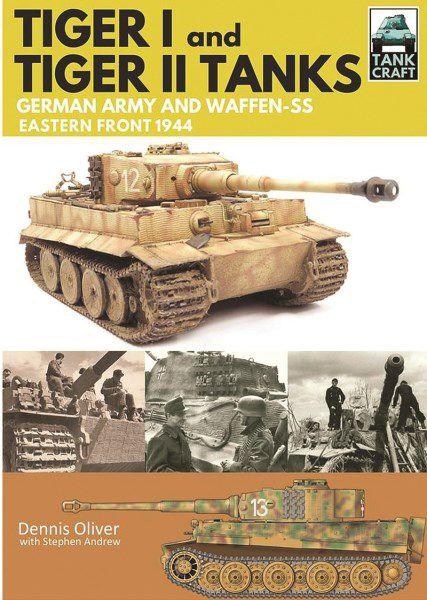 TIGER I and TIGER II TANKS
German Army and Waffen SS
Eastern Front 1944
By Dennis Oliver
Pen & Sword
ISBN: 978 1 47388 534 5
Reviewed by Mark Barnes for War History Online