Last week I was in Normandy and finally had the chance to visit Pegasus Bridge and the museum. I've always camped far away in the American sector thus the western edge of the invasion beaches were always too far away for a visit in a WWII Dodge. This year I decided to leave my vehicle behind come over in a regular car and start my Normandy experience where the 6th Airborne Gliders touched down and the invasion began.
The museum is excellent and a must visit for everybody who goes to Normandy, it is a nice mix of the old and the new style museums. There are lot's of artifacts to look at combined with information panels about the battle and enough multimedia to keep the next generation busy and interested. My personal favorites were the battle relics that were discovered years after the battle.
A brengun discovered in the marshes by a student during a battlefield tour in the 1960s and a small German anti tank gun discovered in a hedge a couple of years ago. Luckily for us they were both donated to the museum and put on display, it always amazes me what can still be found on and around the old battlefields.
Outside, on the museum grounds are a number of perfectly restored WWII vehicles, a replica of a Horsa glider which you sadly cannot enter. There is a large section plus assorted bits and pieces of a Horsa gilder which landed in the Normandy fields in 1944 and of course the original Pegasus bridge.
All told it's already one of my favorite museums in Normandy and a great tribute to the men who fought there over 71 years ago. That they managed to save the original bridge and put it in their museum is amazing, it shows that nothing is impossible!
Outside the museum at the bridge site are memorial markers where the three gliders landed, the precision landing of the gliders, at both bridges, is astonishing. Even with today's use of GPS and computers it would be a job well done, back then all they had was a compass and a stopwatch.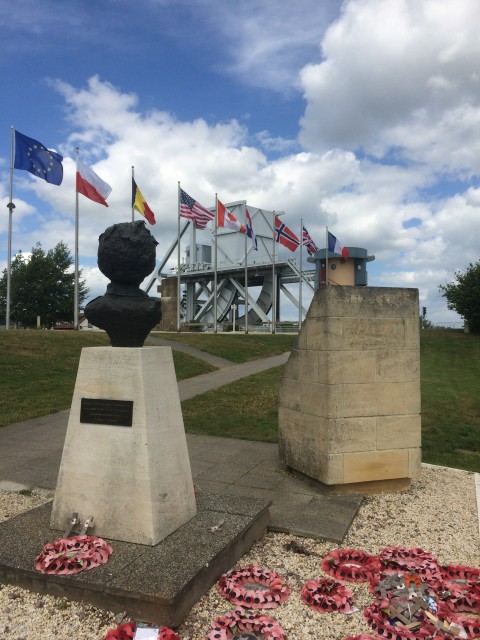 Location of the first glider which landed almost on top of the bridge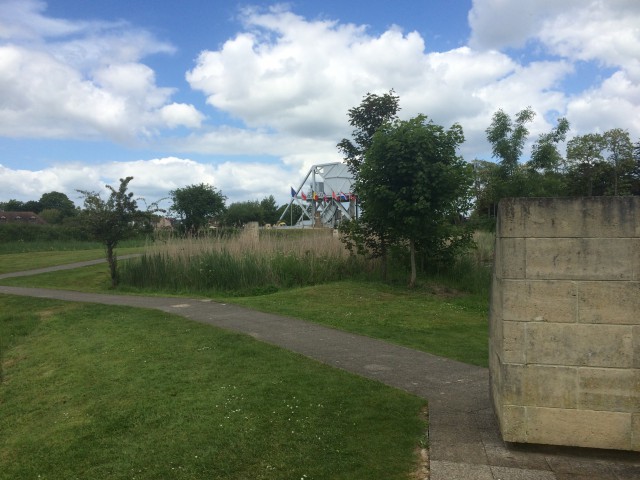 Location of the third glider, this landed the "farthest" away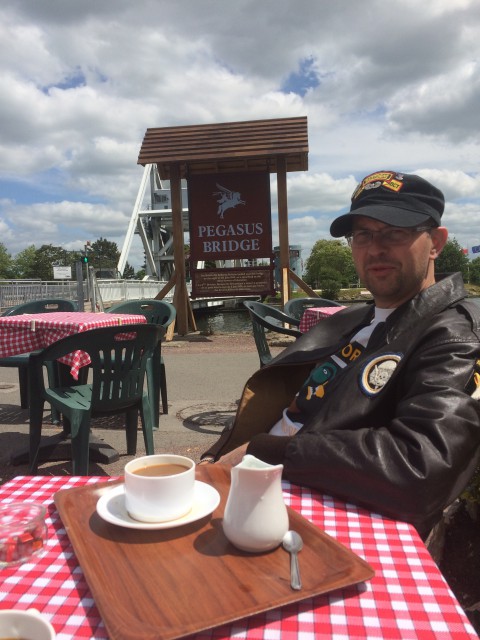 Paul enjoying a cup of coffee at Cafe Gondree, no visit to the area is complete without a drink at the first building to be liberated on D-Day.
If you haven't visited this location before, you should and if you have, you should do it again!
By Joris Nieuwint for War History Online, all pics by the author.