Unknown Soldier is an upcoming World War II drama set in Finland. It's a story of a platoon of ordinary Finnish men in the battlefield between Finland and the Soviet Union during the Continuation War. The film is based on a bestseller by Väinö Linna, published in 1954 and translated into 23 languages as well as its uncensored version Sotaromaani, published in 2000. The production budget for the film is the biggest in history for a Finnish language film.
"For as long as I can remember, I have wanted to make this film", stated Aku Louhimies, the director of the movie in September a few weeks before the premiere in Finland.
The film is based on the most well-known and beloved literary work in Finland, in which the author Väinö Linna wrote about his personal experiences in World War II. His depiction of the human psyche and warm humour make the story still very relevant.
Louhimies' previous works include historical dramas such as Rebellion, a 2016 television miniseries produced by Irish broadcaster RTÉ. Although he's not a rookie when it comes to big productions, Louhimies feels Unknown Soldier was an exceptional project.
"It is the biggest Finnish production ever undertaken, running over three years. All the actors have been well prepared – they have had through military training, carried military equipment across rough terrain, and been sleeping in tents in the woods. The Finnish Defence Forces have been very helpful, providing locations for the battle scenes, so our artillery could destroy beautiful forests without us having to feel guilty. We've just filmed the largest scene in Sveaborg [fortress island], outside Helsinki, with 250 cast members and extras taking part in a military parade", stated Louhimies for Cineuropa in January 2017.
Väinö Linna's novel itself and the previous adaptations are a huge cultural phenomenon in Finland. When the new film was announced, more than 14,000 Finns volunteered to become extras. Louhimies feels thankful and humbled by all the support."The project has been long and demanding, not least filming in all four seasons. But it has also been rewarding. High expectations were precisely what encouraged us to continue on. The bar was set high."
It was important for Louhimies to aim for realism in the film. "I hope this film will be thought-provoking for its audience and will increase our understanding of the past, of humanity, and of the time in which we are living", he states.
"It is great to be involved in a film interpretation specifically based on Väinö Linna's Sotaromaani – not simply repeating an earlier film version, but doing our completely own version and artistic vision of this story that is so important to Finns", says Eero Aho, who plays one of the main characters Rokka in the film.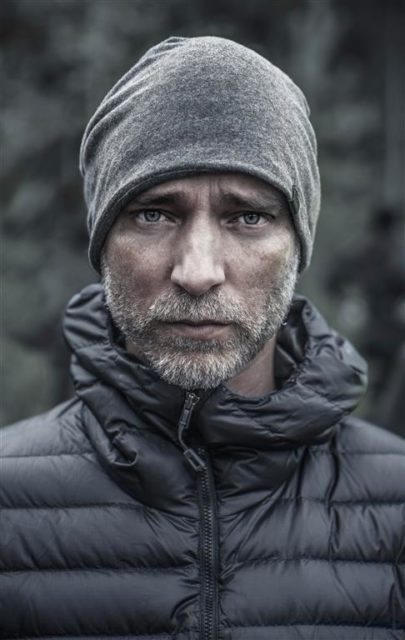 Production: Elokuvaosakeyhtiö Suomi 2017 Oy, Aku Louhimies, Mikko Tenhunen and Miia Haavisto
Director: Aku Louhimies
Screenplay: Aku Louhimies and Jari Olavi Rantala
Finnish premiere: 27.10.2017
International premiere: Date to be confirmed
Official Website