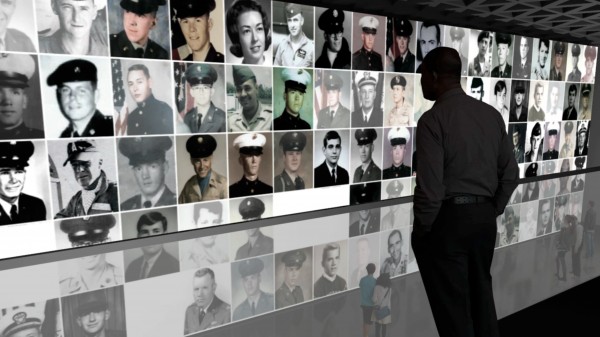 Janna Hoehn is a researcher from Hawaii, who has been working on the 'Wall of Faces' website since 2010. Among the many faces listed on the website, people can now see her most recent update: the pictures of 10 Vietnam War servicemen from Napa County, one from St. Helena and another one from Calistoga.
Hoehn has been locating photographs from all California's 58 counties. She started her research in June and her collection contains 300 pictures so far. During a phone conversation from her residence in Kihei, Maui, she admitted on being very excited about the whole project and about this unique experience. "They all deserve to be recognized, and if I have anything to with it, we'll find them all," she said.
The Wall of Faces is the online equivalent of the Vietnam Veterans Memorial in Washington, D.C., where the names of over 58,000 American servicemen who were killed in the Vietnam War are listed. Part of the team is also the Vietnam Veterans Memorial Fund, with its online counterpart.
In October last year it was revealed by Jan Scruggs, the memorial's founder, that almost 26,000 Americans who died in the Vietnam War, don't have any published photographs of themselves. The recently found pictures are going to be displayed in an exhibition set to open next year, next to the memorial wall, the Napa Valley Register reports.
Janna Hoehn, 58, is only one of the 1,000 volunteers who work with the 'Wall of Faces', trying to track down the missing photographs. She started her work by identifying the pictures of 42 servicemen from Maui, who lost their lives in the war. Other researchers include veterans, teachers, librarians and many others who have been adding files to the collection, after locating them in wartime newspapers, photo albums, school yearbooks and from relatives of the fallen men.
Mother of Robert A. Williams from Coombsville, kept her son's photograph in his Army uniform, on her living room's wall for a long time. After Hoehn talked about the campaign with the Napa Valley Register last autumn, William's mother, aged 99, lent out the picture of her son. Robert A. Williams died in June 19, 1969, in Long Khanh, just before his 24th birthday.
Mrs. William's neighbor, Bonnie Bekker said the woman talks about her son all the time and that she mentions him in a lot of conversations. She didn't say a lot about the picture, Bekker said, but she seemed very pleased to know the photograph of her son will be displayed out there.