Gary Sinise, well known for playing "Lt. Dan" in the movie Forrest Gump, has received the Patriot Award from the Congressional Medal of Honor Society. It is the highest award the organization offers to civilians.
The Congressional Medal of Honor Society is comprised of individuals who have received the Congressional Medal of Honor.
After filming "Forrest Gump," Gary Sinise began devoting money and time to helping veterans and their families.
Recently he took several hundred veterans and their families to Disney World. His Lt. Dan Band travels and performs rock and roll and country covers for the troops.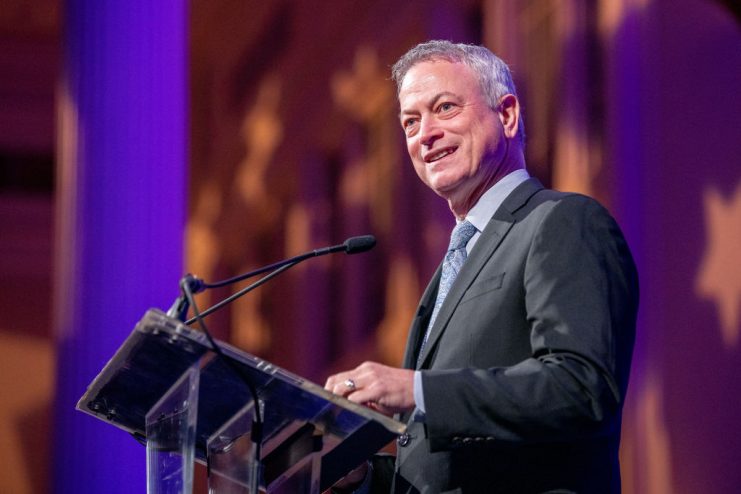 Sinise started the Gary Sinise Foundation in 2010 in order to make veterans' lives easier.
Sinise says that his interest in supporting veterans goes back to his childhood because of the veterans in his own family. He also said that there are veterans everywhere so anyone can help them out, even if you only help one.
He called freedom and security "precious gifts" that should not be taken for granted by Americans. He called on all Americans to do what they can in order to provide for those who sacrifice to provide freedom and security.
He said that even though it is not possible to do enough to repay veterans and service members, it is always possible to do more for them.
Besides the famous role in Forrest Gump, Gary Sinise played George Milton in Of Mice and Men, Harry S. Truman in Truman, Ken Mattingly in Apollo 13, and Detective Mac Taylor in CSI: NY.
The ceremony for the Patriot Award was held at the Ronald Reagan Presidential Library in Ventura County, California.
The actor said that many veterans have told him that they relate to Lt. Dan because they are going through something similar themselves.
Since 9/11, Sinise has also been interested in helping first responders. This year, his foundation gave a $78,000 grant to a fire department in Ross County, Ohio, so that they could purchase new equipment.
The American Veterans Center tweeted their congratulations to the actor, calling him a great friend and a greater person who deserved the honor from the Congressional Medal of Honor Society.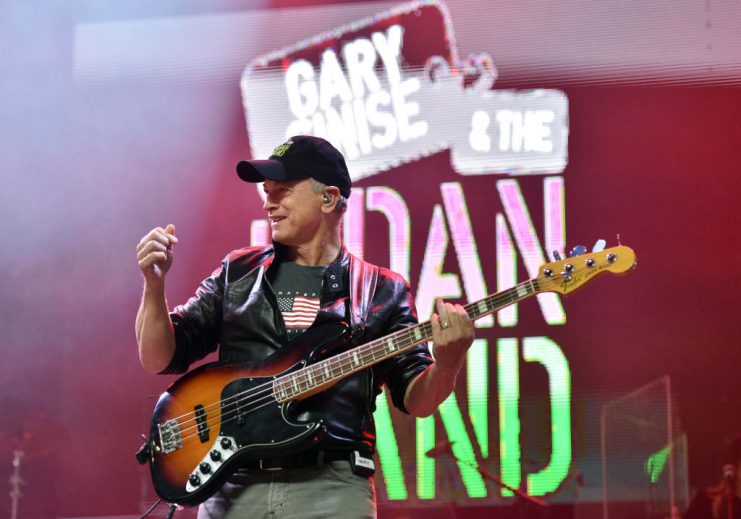 The Patriot Award is presented each year to those who have shown themselves to be dedicated to freedom through their life's work.
Sinise got his start in entertainment as a child when his parents bought him a guitar. When he realized that everyone was playing guitar, he switched to bass, which he still plays to this day.
Today he uses that talent to raise money for veterans organizations by performing concerts with his Lt. Dan Band.