The United States has had huge problems with the fallout from an unusually wet spring; farmers' fields are soggy and crops can't be harvested, and everything from homes to businesses in the mid-west have flooded and found themselves almost completely under water.
In Oklahoma, one item that started floating was the USS Batfish, a 1943 submarine used during World War II. It was a prize possession of the Muskogee War Memorial Park, a museum  that is dedicated to the war.
During the third week of May, several rivers in Oklahoma were near flooding as constant rain battered their shorelines and caused their banks to swell to near bursting.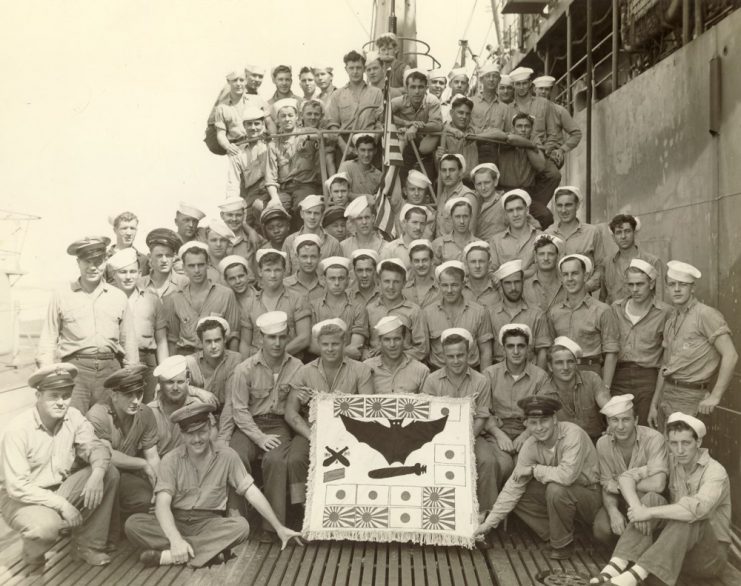 The submarine in the Park, a particular point of pride for the museum, in addition to its many wartime artifacts and other displays. The risk to all the museum's inventory was so great, in fact, that fire fighters evacuated museum staff and transferred the objects elsewhere to be stored safely.
The submarine began to rise in the water, and crews kept a close eye on it to be sure it wasn't in danger of leaking.
It had been designed to withstand water, of course, but it hasn't been in the water  for decades, and no one was exactly sure how the wartime boat would respond to the deluge. It had begun "heeling over," a mariner's term that means leaning over – in the Batfish's case a risky development.
Muskogee War Memorial Park is being packed up, and now evacuated. USS Batfish is heeling over because water is beginning to lift it up; Muskogee Fire is on-scene to fill up the ballast tanks so the ship doesn't float on the floodwater. @KJRH2HD pic.twitter.com/4SV85YCxe4

— Chris DiMaria (@chris_DiMaria) 22 May 2019
The USS Batfish was one of America's subs that were part of the Pacific Fleet. It left Maine, New England in May, 1943, and was a key part of missions in the South China Seas and the Philippines.
Over the course of almost two years of active duty, the sub sank three enemy subs and nine Japanese ships. The Batfish and crew earned six battle stars and a Presidential Unit  Citation for their exploits during the conflict.
After the war ended in 1945, the Batfish was taken out of service and used for training exercises. But when war broke out with Korea in 1952, the sub was put back into service as part of the Atlantic Fleet.  While it wasn't used in active combat, it was stationed in the Caribbean on patrol.
After the Korean conflict ended in a 'draw' (and to this day has technically never been won by either side) the Batfish returned to its duties as a training and research vessel. It was finally taken out of full service in 1969.
That very year, a group of submarine veterans asked their state officials to ask the United States Navy whether a decommissioned submarine was available to be the centrepiece of a waterfront park in Oklahoma.
After some negotiating, the Navy agreed to provide them with the USS Batfish. It was taken from its spot in New Orleans to its new home in the park, and after renovations to the land around it, it was placed on the front lawn. It was finally accessible in 1973.
Um yeah so I'll be on @NPR's All Things Considered either today or Monday to talk about my story on the OK floodwaters refloating the USS Batfish!https://t.co/xrs1dnl30k

— Kyle Cheromcha (@cheromcha) 24 May 2019
Oddly, this is not the first time the USS Batfish has floated; in 1983, severe rains caused the precise thing to occur. No doubt that is why museum staff made certain the sub was securely lashed in place.
But the submarine and its surroundings are not out of danger yet, according to the museum's executive director, Brent Trout. In an interview with National Public Radio (NPR) at the end of May, he said that, "we're playing the waiting game…(this is) a completely unique problem.
When you talk to state emergency management officials, they don't know how to handle a World War II submarine." Trout estimated that the Batfish is currently sitting in 15 – 18 feet of water. It is a precarious situation that puts more than the immediate vicinity at risk, he noted. "Some of the lines started snapping, and it was probably one of the scariest things I've seen in my life. So it was in danger of floating down the river. (The main concern) is that it would float down and hit a dam."
Other vessels and barges have already floated into bays and rivers nearby, creating a dangerous overcrowding of local waters.
If the rain doesn't hold off and let the land beneath the USS Batfish dry out, there's no telling how much damage may be done. It is still very much a situation that changes daily, and officials can only hope the weather soon turns in their favour.
Another Article From Us 'The Most Intact U-Boat Wreck I've Ever Seen' U-Boat Hunter Dr Innes McCartney
We hope you enjoy our content. We think it's important to keep war history alive. If you do too, please consider becoming a supporter. Thanks.
Become a Supporter