A highly decorated WW2 veteran, who died with no family, was given a grand send-off when hundreds of people turned up to ensure he was given a hero's funeral.
Jim Auton died on the 18th January 2020, aged 95, but had no relatives to arrange for his burial.
Once it became clear that Jim Auton MBE had no family to arrange his funeral, the Newark Branch of the Royal Air Forces Association (RAFA), along with his friend Paul Ticket stepped up to the plate to make all the arrangements.
RAFA arranged for the Queen's Colour Squadron to be the pallbearers and carry Jim's coffin and for aircraft from RAF Waddington to fly past in his honor.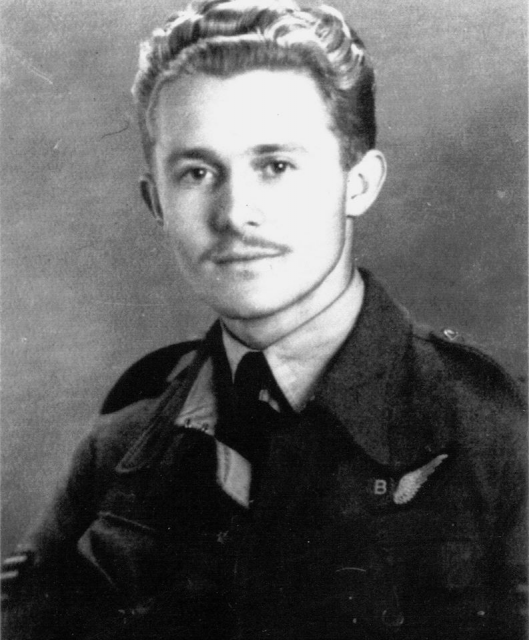 They also put out an appeal for people to attend the funeral for this British son.
When the coffin arrived at St Mary Magdalene Church in Newark on Thursday, 6th February 2020, the pallbearers were met by a crowd of over 300 people.
In a touching gesture, all these people had responded to the call from RAFA to ensure that Jim received a hero's send-off.
Airforce servicemen and women from RAF Cranwell, RAF Scampton, and RAF Waddington attended the service, as did Leszek Rowicki, the Consulate General of the Republic of Poland.
Mr. Rowicki gave one of the eulogies, and he read out a letter of thanks sent by the Polish Government. Mr. Rowicki had a catch in his voice as he told the congregation that Jim was a true friend of the Polish people.
He said that Jim was a hero who served the Polish and British people during WW2 and unceasingly built bridges between the two nations and the two peoples.
Mr. Rowicki said that the last time he had seen Jim Auton was to place the Commander's Cross medal around his neck. He said that he was honored to have been able to spend some time talking to Jim and that he was a brave man, whose name should not be forgotten.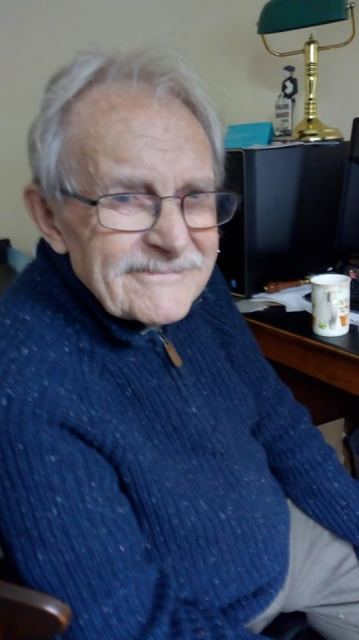 Jim Auton was a brave soldier and an exceptional man. He was born on the 13th April 1924 and spent his early years living on an RAF airfield.
He lived through the horrors of the London Blitz and was determined to join the RAF and fly Spitfires. He did join the RAF but did not fly, instead, he was trained as a bomb aimer.
He flew 37 missions as a bomb aimer with 178 Squadron. At age 20 on his 37th mission, he was wounded. He suffered injuries to his chest and head, which resulted in him losing the sight of his right eye. Shortly after this, he left the service.
After the war, Jim Auton was awarded twenty medals by no less than six countries. These medals included the Soviet Union War Veterans' Medal and the Polish Presidential Gold Order of Merit.
In 1948 he married his wife, Peggy. They were married for 68 years until she died in 2016, leaving him bereft.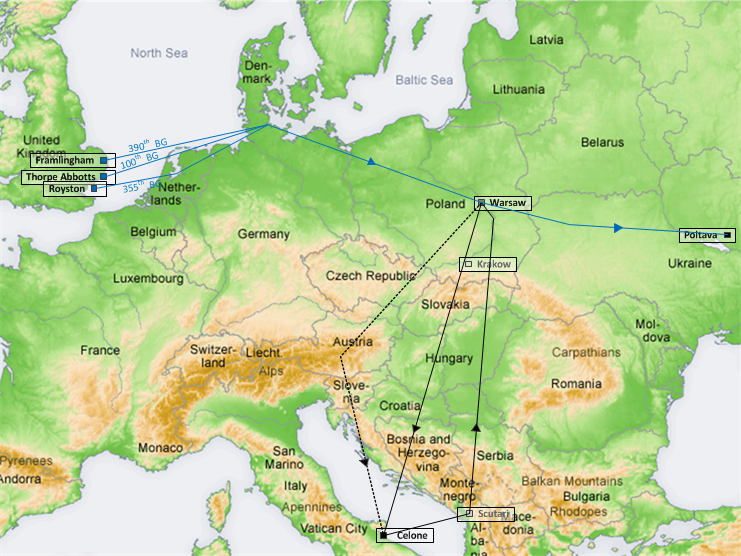 Jim Auton is thought to be the last surviving British member of the allied air forces operation to drop supplies to the members of the Polish Resistance in Warsaw.
This was known as the 1944 Warsaw Air Bridge. This battle for Warsaw saw over 150,000 civilians killed, and large sections of the city were destroyed.
After leaving the RAF, Jim lived his life to the fullest. He established his own business and traveled the world, making influential connections.
He joined the Japanese Olympic Judo team, to learn judo, and he also enjoyed a dinner at the Kremlin. His connections did not go unnoticed by the British Intelligence Agencies, and they attempted to recruit him on more than one occasion.
The Divisional Manager for RAFA, Ailsa Gough, described Jim as an amusing and very good looking man with an inveterate RAF twinkle in his eyes. She described him as being extremely modest, despite all that he had achieved during WW2 and his amazing efforts for charities after the war.
She had nothing but praise for his bravery. The dangers involved with flying the Warsaw Bridge, when planes dodged fire to fly low over the city, dropping supplies cannot be underestimated.
She added that it was wonderful to see that so many people had heeded their call to give this brave, modest man a proper funeral.
Jim Auton was buried in the Newark Cemetery close to the Warsaw Air Bridge Memorial. He helped in the planning for this memorial in 1989.