The United States Coast Guard has announced the discovery of the wreckage of the U.S. Revenue cutter Bear, a military ship that sunk approximately 260 miles east of Boston, Massachusetts in 1963.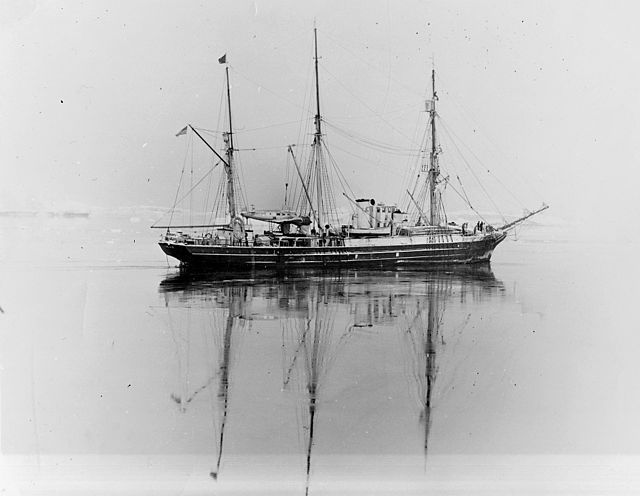 The 190-foot ship was located in 2019, but it wasn't until August 2021 that experts concluded the available evidence made them "reasonably certain" the wreck belonged to the Bear. News of the find was announced on October 15, 2021.
The steam- and sail-powered vessel was built in Scotland in 1874, and spent the first decade of its career working as a steamer in Newfoundland. It was purchased by the US in 1884, with the intention of taking part in Lieutenant Adolphus Greely's ill-fated Arctic expedition.
From there, it spent the better part of four decades patrolling the waters around Alaska, performing law enforcement operations, search and rescue, recording geological and astronomical information, conducting censuses of people and ships, escorting whale ships, and recording tides. When the US Revenue Cutter Service merged with the US Life-Saving Service in 1915, the vessel became part of the Coast Guard.
"During the Bear's 40-year career in Alaska, the cutter performed some of the most daring and successful Arctic rescues in history," said William Thiesen, the Coast Guard Atlantic Area's official historian. "And when malnourished Native Americans needed food, Bear brought it. When stranded whalers needed rescue, Bear saved them. One hundred years ago, when thousands of Alaskans contracted the Spanish flu during the pandemic, Bear brought doctors and medicine."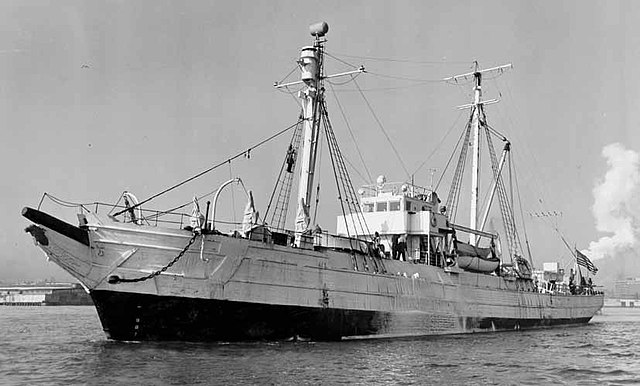 The Bear served during both World Wars. During World War II, it patrolled the waters surrounding Greenland for the US Navy as the oldest ship deployed outside of its waters, and helped capture a German spy vessel. Between wars, it served as a movie set; was repurposed as a maritime museum in Oakland, California; and was purchased by Admiral Richard Byrd for use in his Antarctic expeditions.
In 1963, the vessel was decommissioned and anchored in Nova Scotia until setting sail for Philadelphia, where it would be turned into a floating seafood restaurant. However, a gale struck the ship and severed the tow line on the morning of March 19, 1963, causing the mast to collapse. The hull suffered a puncture and the Bear sunk.
Its two crewmen were rescued by the Irving Birch.
Despite it sinking nearly 60 years ago, the Bear has remained an integral part of the Coast Guard. Sports teams at the US Coast Guard Academy in Connecticut are named the Bears, partly after the vessel, and their mascot is Objee the Bear.