For the twelfth time in recent memory, military documents have been leaked to the public via the War Thunder forum – this time, regarding the Lockheed F-117 Nighthawk. The stealth attack aircraft's flight manual was posted by a user, and it included a lot of details about its design.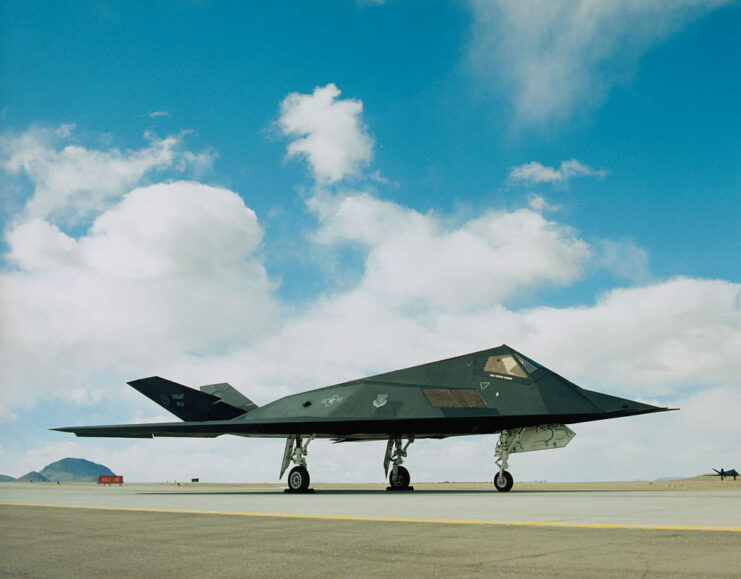 The leak was confirmed to Task & Purpose by Konstantin Govorun, head of public relations for Gaijin Entertainment, which developed the game. "Our moderators quickly nuked the post, deleted the files and banned the user," he told the publication.
Allegedly, the post to the War Thunder forum featured the flight manual for the F-117, including its engine specifications, the location of its sensors and firing angles. The documents themselves weren't classified, but are considered restricted.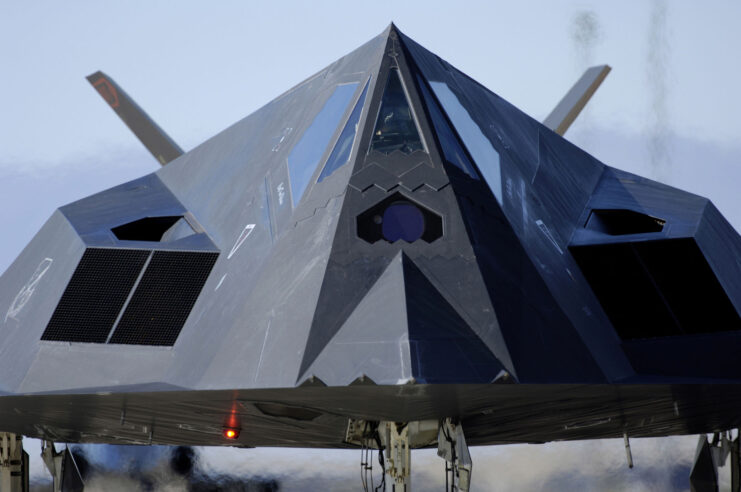 Developed by Lockheed, the F-117 was delivered to the US Air Force in 1982 and reached operational capacity the following year. It was developed because the United States needed an operational aircraft that could fly undetected. Its angular design reduced its aircraft signature, and its external coating was radar-absorbant.
Its existence remained a secret until 1988, with the stealth aircraft not making its first public appearance until two years later.
While it showed promise, the F-117 had its fair share of limitations, which ultimately led to its early retirement. The last unit was delivered in 1990, and it served during a number of conflicts, including the Gulf War and the early stages of the wars in Iraq and Afghanistan. All units were retired by 2008.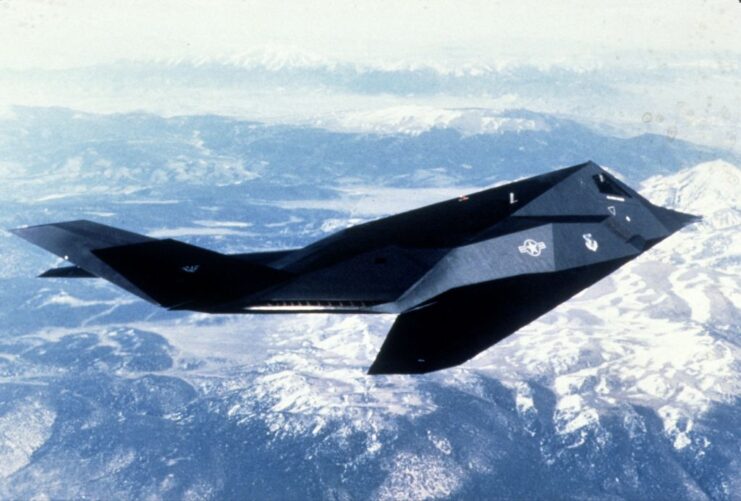 When reached for comment by Task & Purpose about the leak, an Air Force spokesperson reiterated "that the U.S. government has urged companies to avoid allowing the distribution of information that is 'detrimental to public safety and national security.'"
The incident was the second in as many weeks, as, on August 31, a user posted the flight manual for the Eurofighter Typhoon DA7 to the War Thunder forum, which contained information about the aircraft's weaponry, systems and flight data. This year alone, there have been seven leaks on the forum.
More from us: 'It's a Dream!' – Discovery of Roman-Era Swords in Judean Desert Surprises Researchers
Past leaks also include the classified manuals for the Type 69 II G tank, the flight manual for the General Dynamics F-16 Fighting Falcon and classified documents for the Challenger 2.