A number of videos and images have come out in recent months regarding the lack of training Russian recruits are receiving prior to being deployed to Ukraine, and a particular clip of a soldier attempting to throw a grenade takes the cake. Posted to Twitter on March 27, 2023, the video has since gone viral for showing the wrong way to deploy such an explosive.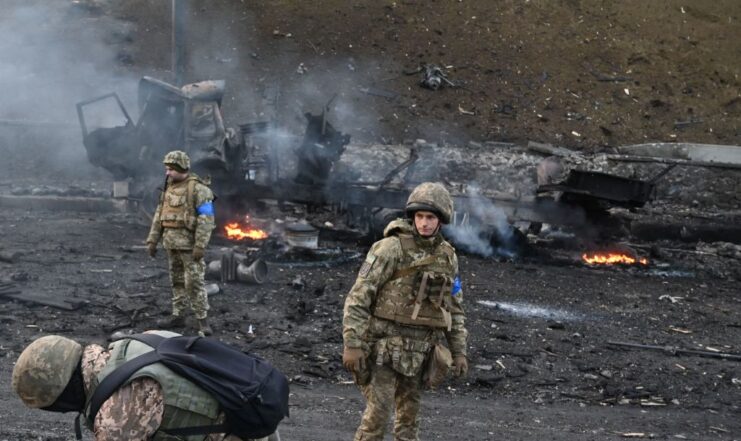 The clip was uploaded by @clashreport, which shares "breaking news, reports, and opinions from ongoing clashes of the world." The source of the one-minute, 40-second video, along with its location, haven't been revealed.
It shows a Russian soldier being taught how to throw a grenade, before trying the movement himself. He unpins the explosive and tosses it toward an open field. The problem? He's positioned himself in a wooded area, meaning tree branches loom overhead.
As can be expected, it doesn't travel very far. After bouncing off a low-hanging branch (he doesn't throw it very high), the grenade bounds back toward the Russian soldier, who only has mere seconds to hit the ground before it explodes.
Russian soldiers showing how NOT to throw a grenade correctly. pic.twitter.com/XcQhOwfEdk

— Clash Report (@clashreport) March 27, 2023
As with much of the content coming out of the Russo-Ukrainian War, the clip has gone viral, with it receiving over 143,000 views at the time of this article being published. A number of Twitter users have since commented on the thread, and their responses are what you'd expect.
One person wrote, "Or showing how to die by grenade," in reference to the caption @clashreport provided, "Russian soldiers showing how NOT to throw a grenade correctly." Another simply responded with a GIF of a clapping Leonardo DiCaprio from 2013's The Wolf of Wall Street.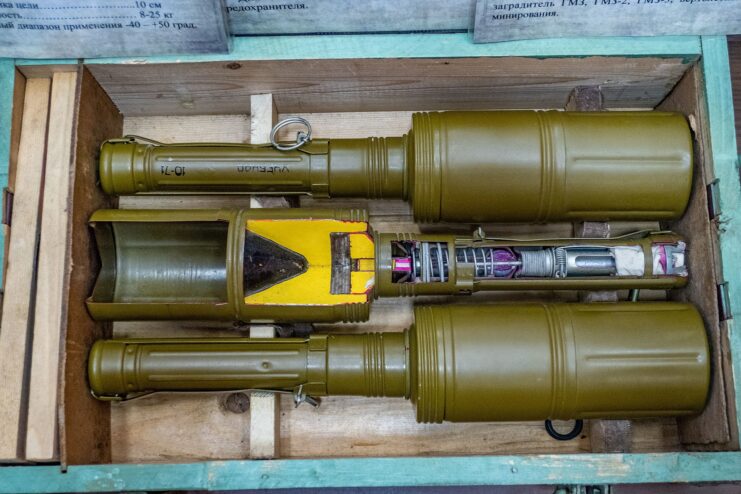 While the video's quality prevents the exact type of explosive from being identified, it appears the Russian soldier may have thrown a Soviet-era RKG-3 anti-tank grenade. Dating back to the 1950s, it features a similar slim handle design to the one in the clip.
It was first used in the Yom Kippur War, and later saw deployment during the Iraq War. Most recently, the RKG-3 has seen use in the Russo-Ukrainian War, with the explosive having been modified with 3D-printed fins, to make it more accurate, and a changed fuse timer.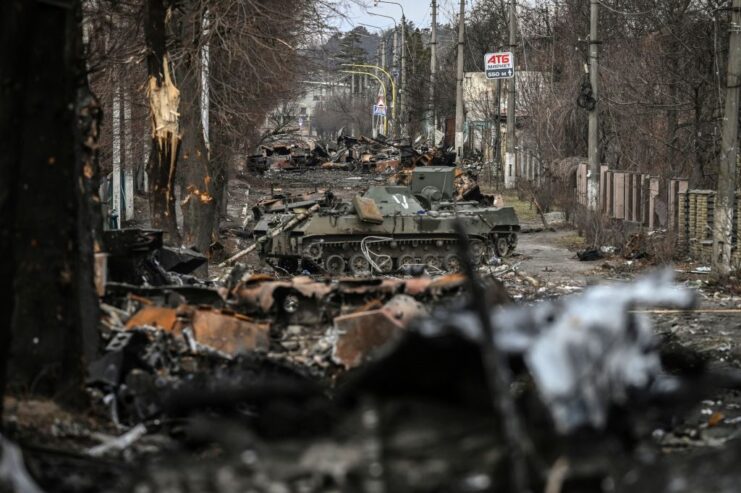 More from us: US Military Video Shows Russian Su-27 Fighter Jet Colliding with Reaper Drone
In case anyone was wondering how to throw a grenade, it's highly recommended that it not be tossed from a densely-wooded area, in case something like this happens – which it likely will.