Two US military veterans in their 70s have announced they'll be embarking on the journey of a lifetime in a 1931 Model A Ford. Jay Burbank and Charlie Enxuto will be traveling from Cambria, California to Tuktoyaktuk, North West Territories, in the Arctic Circle, as a tribute to their fellow servicemen.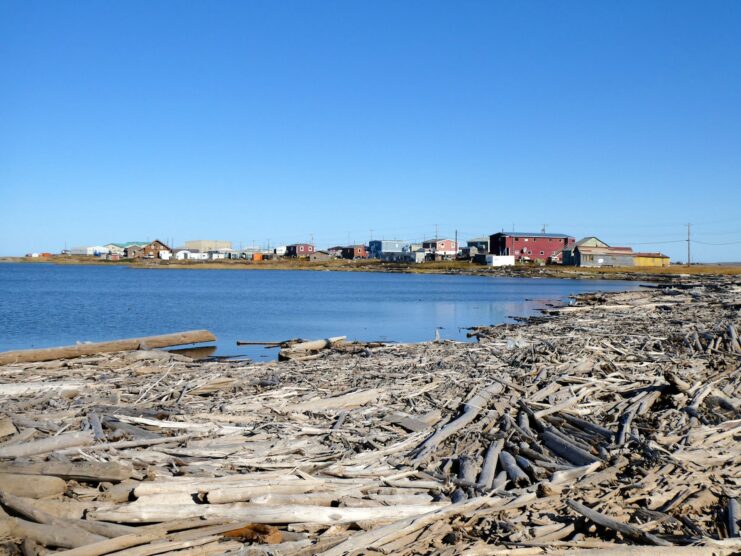 The veterans' trip in the Model A began as a challenge set out to Burbank by a Canadian man. The pair met while the former was on a trip to Utah. He'd commented how he'd like to travel along the Alcan Highway to Alaska, to which the other man responded, "Do you want to do an ordinary road like that or have an adventure?"
Enxuto, a 75-year-old US Army veteran, met Burbank, 77, in 2007 while on a cruise through Costa Rica and the Panama Canal. The two immediately hit it off over a shared interest in photography.
Prior to meeting Enxuto, Burbank was a world traveller and car enthusiast. In 2001, the US Air Force veteran, who served two tours in Okinawa and Guam and worked as a mechanic on Boeing B-52 Stratofortresses, journeyed through Switzerland, Italy, Germany and Austria. He's made several other trips since then.
Jay Burbank and his friend will travel part of the way to Canada's Northwest Territories in a 1931 Model A Ford. https://t.co/FfUO0aLc0u

— The Sacramento Bee (@sacbee_news) June 12, 2023
The Model A the pair will be driving on the 7,000-mile roundtrip was converted to look like a US Army Air Corps general's staff car from World War II. The vehicle was manufactured by Ford between 1927-32 and was built to travel along the unpaved roads Burbank and Enxuto will face as they near the Arctic Circle.
The car has joined Burbank on several trips, accumulating between 700 and 800 veteran signatures along the way. When an area of the Model A's exterior becomes filled, the Air Force veteran covers the signatures with a clear coat, to protect them from the elements.
The veterans' trip in the Model A is dedicated to both US and Canadian veterans, with an emphasis on those who served during wartime. Speaking with The San Francisco Bee, Burbank explained they're embarking on the journey "for the beauty, the people and the adventure, doing something other people think is impossible and to honor military veterans."
They don't plan on driving the vehicle the entire way. For part of the journey, it'll be hauled behind a Cadillac SUV. They'll also be bringing with them extra gas and a tent for additional accommodations.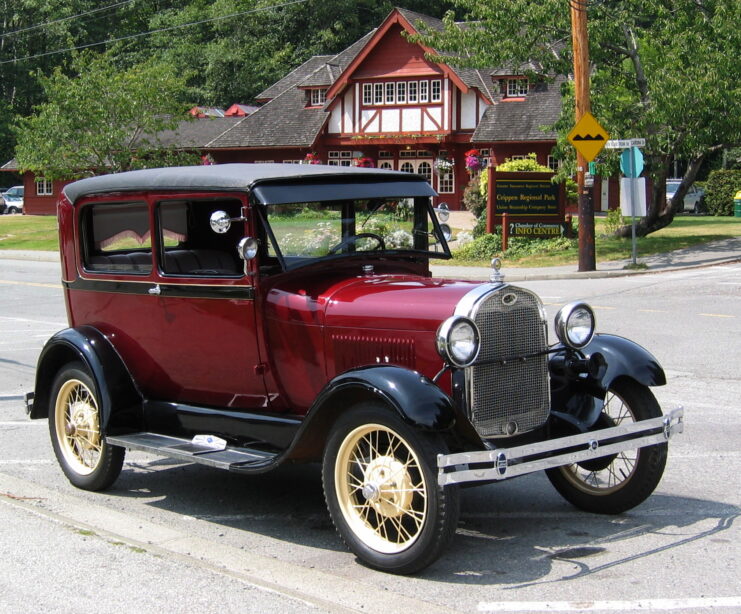 On top of honoring their fellow veterans, the trip in the Model A also aims to raise funds for college scholarships that are handed out by American Legion Post No. 432 to students at Cambria's Leffingwell High School. The hope is to fundraise enough to set up four $1,000 scholarships annually.
This particular cause is personal to Burbank, who struggled through school due to undiagnosed ADHD and dyslexia.
More from us: Destroyed Dam In Ukraine Reveals Skulls Dating Back to WWII
Burbank and Enxuto will be bringing along bear repellent and sound-emitting devices to protect themselves from aggressive wildlife. They'll also be protecting the Model A's windshield from potential damage caused by gravel and rocks.