Bill White, 104, is a US Marine Corps veteran who served for 30 years, including during World War II. He requested people send him Valentine's Day cards, vowing to save all the cards he is sent and adding them to his scrapbook collection.
White is an avid scrapbooker who has created scrapbooks for each year of his life. A bookcase in his home contains the prized collection of binders labeled with their individual year.
As of January 27, the retired Major had received 25,000 cards from around the world.
"I thought maybe we'd get 100 or a thousand at most," said White. He never expected the deluge of cards that he received.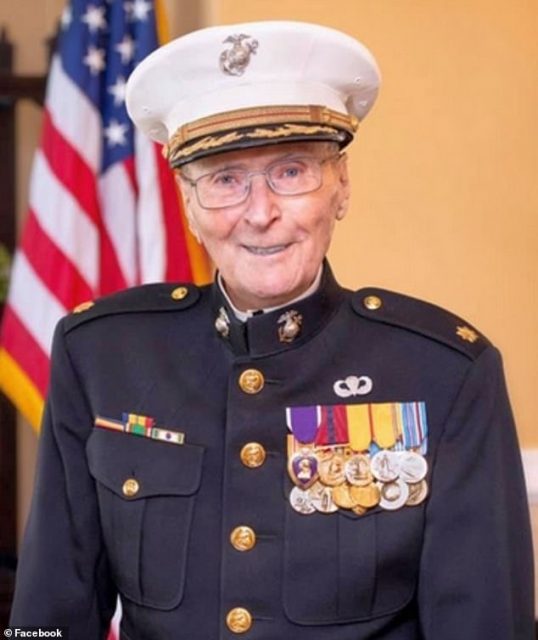 Valentine's cards flooded in from as far away as Brazil and Japan.
White received the Purple Heart for injuries he received while fighting in Iwo Jima. He says that it's amazing that he survived that battle as not too many others did.
On March 3, 1945, White led a group of Marines who were under heavy fire from the Japanese. A grenade exploded "about 6 inches" from him.
He was one of 6,000 American troops injured in the battle.
Iwo Jima was a strategic island which allowed for the Japanese to defend against incoming Allied troops. The Americans wanted it in order to be able to launch air strikes against the main Japan islands.
Knowing that the Americans were on the way, the Japanese carved tunnels in the volcanic rock of the island.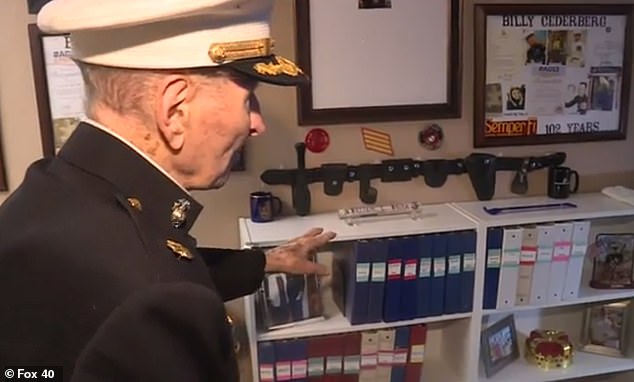 Expecting a quick battle, the Americans attacked on February 19, 1945. But the Japanese used their tunnel defenses well and held the Americans at bay for over five weeks.
The staggering amount of US losses frightened the US commanders who feared that an attack on the other Japanese islands would be more costly yet.
This fit perfectly with what General Tadamichi Kuribayashi wanted the Americans to think.
Knowing that he could not stop the Americans from eventually taking Iwo Jima, he instead decided to make the battle so long and costly that the Americans would lose interest in continuing the war and in invading Japan.
Though there were only 20,000 Japanese troops defending the island, they fought until there were only a few hundred left alive.
When the US Marines successfully captured the summit of Mount Suribachi on February 23, 1945, they raised a small American flag to celebrate.
Shortly after, the small flag was replaced with a larger American flag. The raising of this flag was captured by an Associated Press photographer, Joe Rosenthal.
His photo became one of the iconic images of World War II. It is one of the most reproduced pictures in history.
Though the wounds White received while fighting on Iwo Jima took him off of the battlefield, he has managed to reach the ripe old age of 104. "I'm still here. I'm 104. Can't complain," he said.
He uses his scrapbooking hobby as a way to spend his time and to help remember important moments of his life. Now, with the new additions to his collection, he should be busy for some time to come.
"I don't know how I feel," White said about the huge response to his request. "I am speechless."