The United States Navy has announced new guidelines regarding service members and the COVID-19 vaccine. In a message sent to all active-duty personnel this week, it was revealed those not fully vaccinated by November 28, 2021 will face honorable separation without involuntary separation.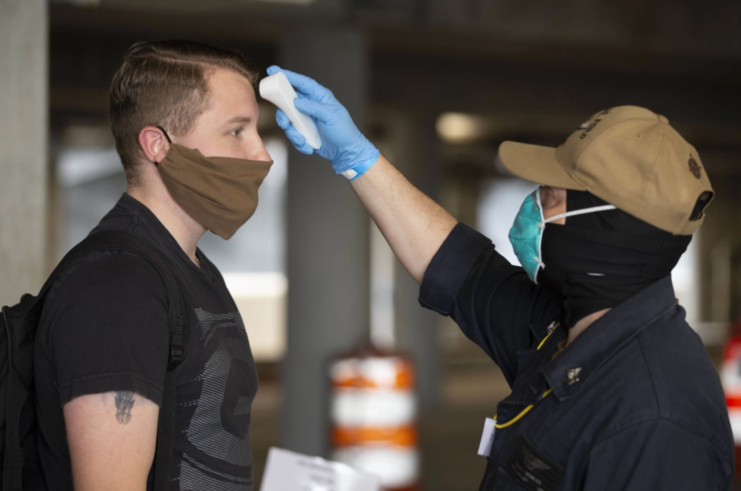 The regulations apply to those who have not received an exemption from getting the vaccine, according to Vice Chief of Naval Operations Admiral William Lescher and Chief of Naval Personnel Vice Admiral John Nowell.
To meet the November 28 deadline, sailors receiving the two-shot Moderna or Pfizer vaccine must get their second dose by November 14, 2021, as a person is not fully vaccinated until two weeks after receiving their second shot. Those wishing to receive the one-dose Johnson & Johnson vaccine must get their shot by the same date.
The new guidelines also apply to those in the Ready Reserve Navy. However, they have until December 28, 2021 to get fully vaccinated.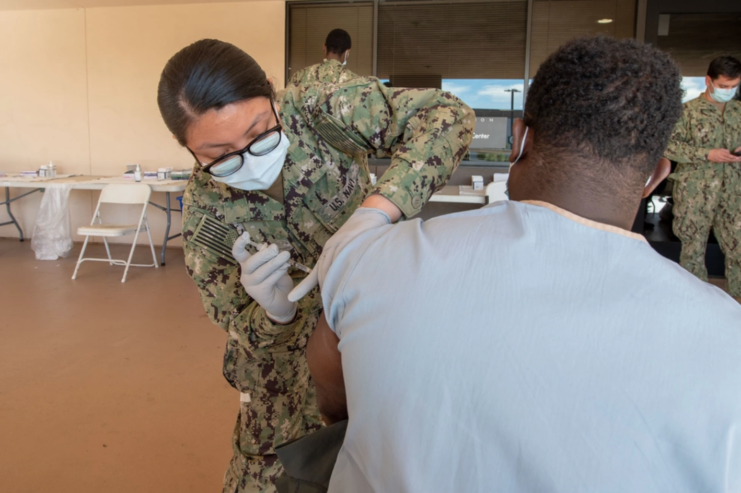 Sailors who remain unvaccinated will be presented before the Navy's newly-established Consolidated Disposition Authority. Those who are separated for their refusal to get the vaccine "will receive no lower than a general discharge under honorable conditions," according to the statement. This type of discharge could mean the loss of some veterans' benefits.
As well, unvaccinated service members will no longer be eligible for promotion, re-enlistment, advancement, or the execution of orders outside of those involving separation. Officers refusing to be vaccinated will have any pending promotions delayed.
"The CCDA may also seek recoupment of applicable bonuses, special and incentive pays, and the cost of training and education for service members refusing the vaccine," the service wrote.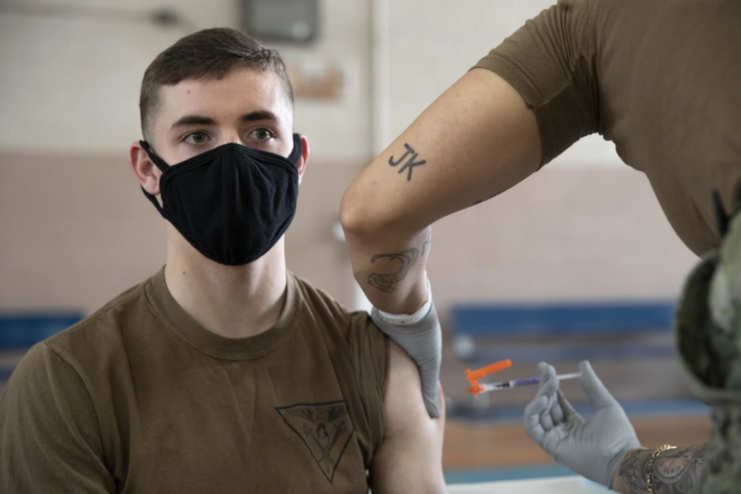 According to the statement, service members who refuse the vaccine can be temporarily re-assigned, depending on operational readiness or requirements for a mission. This is due to the fact that the COVID-19 vaccine is a mandatory requirement for service.
Before they can be reprimanded, sailors who refuse their first dose of the vaccine must receive counseling to ensure they know the facts, efficacy, and importance of getting it. Should they still refuse, their supervisor must submit a "special evaluation or fitness report" and document their failure to comply with an official order. From there, the command must report them to Navy Personnel Command, which oversees the Consolidated Disposition Authority.
"Sailors must be prepared to execute their mission at all times, in places throughout the world, including where vaccination rates are low and disease transmission is high," according to a news release issued on October 15. "Immunizations are of paramount importance to protecting the health of the force and the warfighting readiness of the Fleet."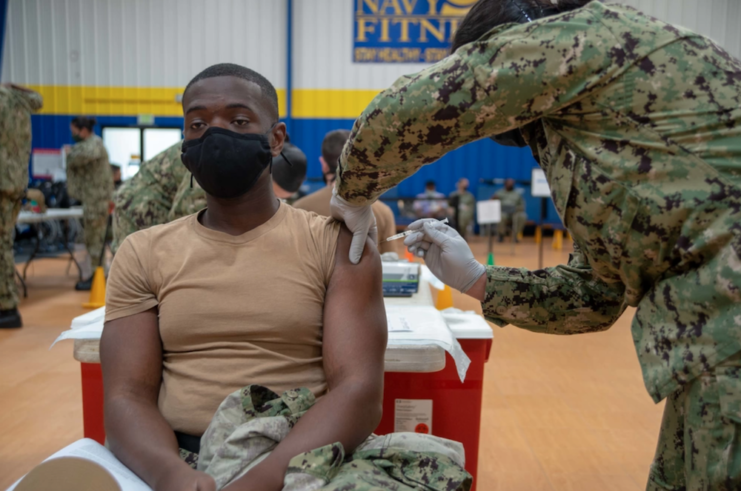 This past August, the Pentagon made it mandatory for all troops to receive the COVID-19 vaccination, with each individual service branch given the freedom to establish their own deadlines and processes. At present, the Navy is the first to release its separation process.
Approximately 94 percent of active-duty Naval personnel are fully vaccinated, while 99 percent have received their first dose.