Tilanqiao, a neighborhood in Shanghai, was, for a time, an oasis in a troubled land. The neighborhood, which became a ghetto under Japanese occupation, was home to over 15,000 Jewish people.
Tilanqiao was a refuge for many Jewish expatriates
In the 1930s, the city of Shanghai in mainland China was an incredibly diverse place, which played host to thousands of British, French, Iraqi, American, and Russian men and women. The neighborhood of Tilanqiao was home to a community of Russian Jews, and the Ohel Moshe Synagogue still stands as a testament to the historical tolerance of the Chinese.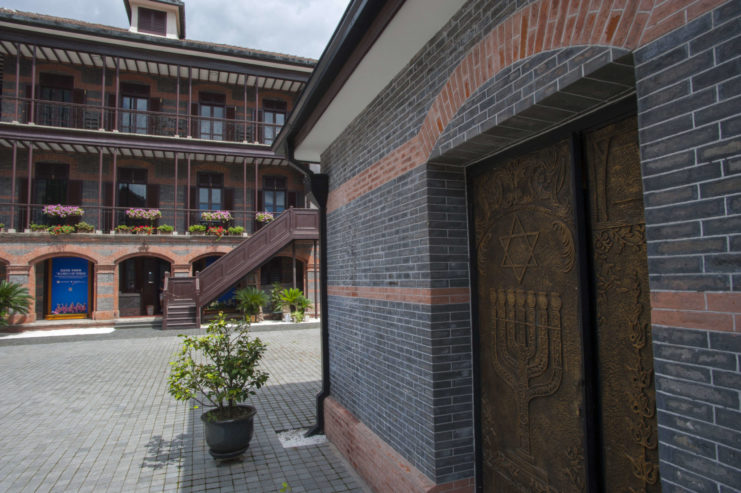 As life became more difficult and more dangerous for Jewish communities in Europe, many chose the seven-thousand-kilometer journey to Shanghai, one of the few places at the time that did not require any special visa to guarantee entry. Between 1933 up to 1941, more than 20,000 Jews arrived in the city.
In those early years, the Jewish community prospered. There was an area dubbed "Little Vienna" that was filled with émigré musicians, businesspeople, dentists, and doctors. Cafés did a brisk trade, and there were all the usual festivals and other cultural events associated with Jewish culture.
The once tiny fishing village that had been Shanghai was, in that decade, the fifth largest city in the world and had attracted entrepreneurs and businesspeople in their thousands. It was a multicultural hub alive with possibilities.
Troubles began under Japanese occupation
But it was not all good news. In 1941, Shanghai fell into the hands of the Japanese military, allies of Germany's Nazi regime. Under orders from the Nazi high command, the Jewish community was rounded up and confined to Tilanqiao.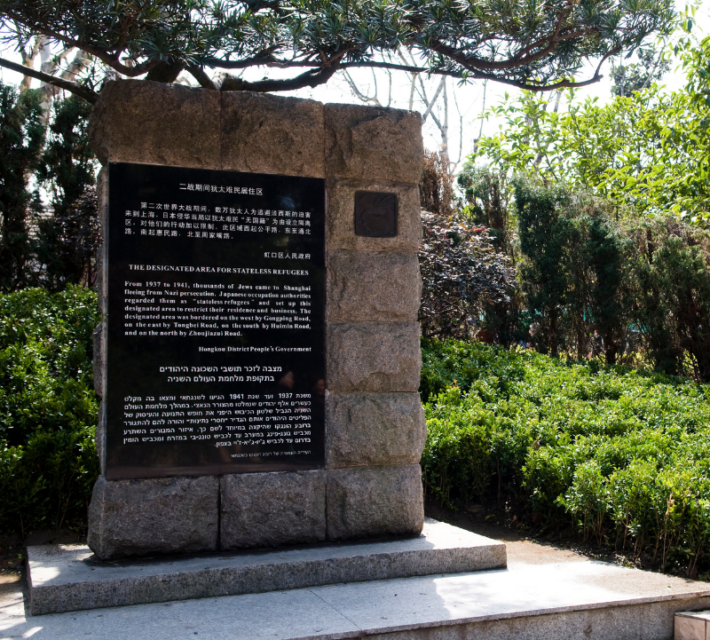 This ghetto, in the heart of one of China's most important and diverse cities, was approximately a mile square, bounded by Zhoujiazui Road, Huimin Road, Tongbei Road, and Gongping Road with Huoshan Park at its heart. It housed more than 15,000 Jews. The park itself became a breathing space for the majority of residents who lacked basic essentials.
Packed into the area, they were not allowed to leave for work unless they could get exceptional permission from Japanese military officers. Disease was rife and many starved, sharing beds and without privacy, but the majority survived to tell the tale.
One resident, Dr. Jacob Rosenfeld, arrived in Shanghai at the beginning of the war in 1939. He had fled Austria but was determined not to hide and instead joined the Chinese military as a field medic, where he worked to save the lives of wounded Chinese soldiers.
The Chinese government recognized his service, and he was awarded several medals for his work. In 1949, he returned to Austria and was reunited with his surviving family members.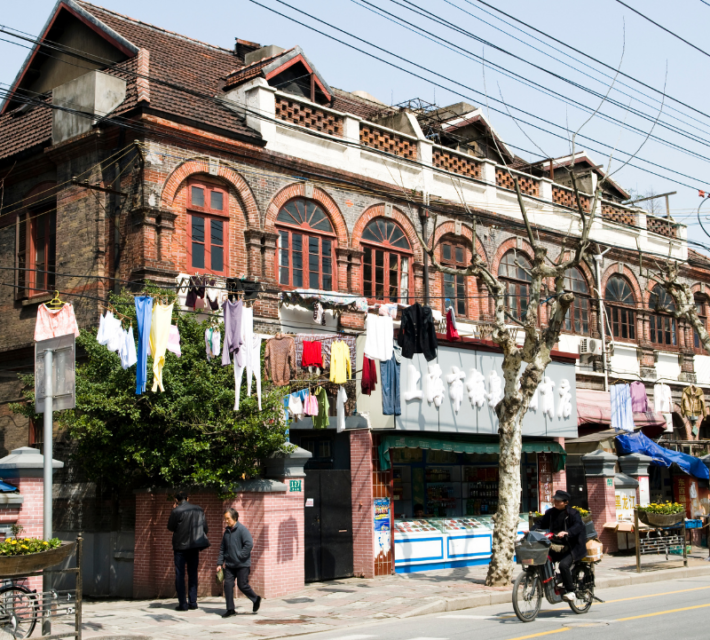 Jerry Moses was just 6 years old when his family arrived in Shanghai after escaping Nazi Germany. It was 1941, the year the Japanese took the city. "If [the people of Shanghai] had not been so tolerant, our life would have been miserable," Moses said in an interview after the war. "In Europe, if a Jew escaped, he or she had to go into hiding, and here in Shanghai we could dance and pray and do business."
Historian David Kranzler called the survival of the Jewish émigré community the "Miracle of Shanghai," explaining that the Jews were not the top target for the invading Japanese, who had the Chinese in their sights, killing more than 14 million military and civilians by the end of the conflict.
More from us: The American Civil War Origins Of The Word 'Deadline'
After WWII, many of Shanghai's Jews left for America, Australia, Canada, and Europe. Today, fewer than 2,000 residents remain in what is now a decidedly Chinese district.
The Ohel Moshe Synagogue has been retained and extended. It is now a museum and is a popular attraction, memorializing those who lived in the Chinese Jewish ghetto, people who would likely not have survived had their parents stayed behind in war-torn Europe.